Archived Arts & Entertainment
Constant evolution: Jam-rock act to play Highlands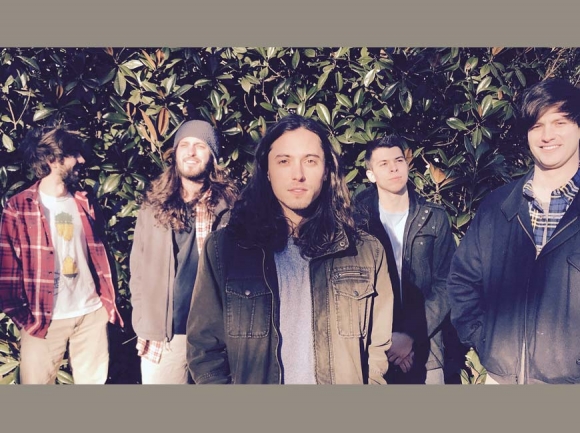 The Orange Constant.
In an era when rock-n-roll has seemingly taken a backseat to hip-hop and electronic acts — on the radio and on the charts — it's refreshing to come across such a finely-tuned entity like The Orange Constant.
Though a steady thread of rock runs through the core of the Athens, Georgia-based group, they live up to the moniker of "jam band," where the unknown possibilities of improvisation emerge between the book ends of tight songwriting and intricate musicianship.
In its six years together, The Orange Constant has pushed its way into a very competitive southeast music scene, where they've been able to stand out as completely unique to their peers. It's that seamless blend of jam-rock and pop sensibilities that continues to serve the ensemble — a melodic force that will only get stronger in the coming years.
Smoky Mountain News: At the core of your sound is rock-n-roll. Though rock music will always be created — somehow, somewhere — what do you attribute to its disappearance from mainstream radio and the charts?
Nick Benson (guitar/vocals): There's more genres now and there's more internet. If you have more content of anything, it's going to get diluted. Now you have every genre you can imagine and rock-n-roll has already had its time. Hip hop is newer, EDM (electronic dance music) is newer, whereas rock-n-roll was a new thing in the 1950s, so it doesn't have that same aura or luster that it used to.
In some ways rock is underground right now. It's like it's in a resting phase — it's hibernating. Rock music is waiting for its time to reemerge when everyone is exhausted of synthetic music. When that time happens, the analog sound of rock music will make a stronger comeback. I think things are cyclical. Back then, you had a big trend for synthetic, tight, digital music in the 1980s and Nirvana came along and put that back toward an analog, raw sound. I imagine something similar will happen again.
SMN: And in terms of the unique jam-rock styles you offer, where is the jam-rock scene today, especially when we have so many festivals now being dominated by EDM acts and elaborate stage gimmicks, rather than of a keen focus on musicianship?
Chris Freiberg (keyboards): The jam rock scene is very much caught up in production and stage gimmicks, even maybe caught up in the culture. It's like the scene is too caught up in the scene rather than the music.
NB: Jam music is a trend now. Well, who is a "jam rock" band? All these bands have been given titles, but they're not necessarily "rock" jam bands.
CF: That at its core is the issue, there's too many genres and we've lumped them all into this jam band category and it's doing something to the scene. The term "jam band" has gotten so inflated and it's cheapening the diversity and individuality of the bands themselves. People that look on the outside say "Oh, they're just a jam band" and people on the inside maybe aren't really seeing the real personality differences in the bands.
SMN: Where we are we headed, in terms of independent music and an independent do-it-yourself business model that has emerged nowadays in the music industry?
CF: That is where we are currently. It's the "do-it-yourself" era. You exist for as long as you possibly can without a label picking you up. And sometimes you never get picked up.
NB: It's weird because nowadays the funding and distribution is so different. It used to be the only way you could record your music, in my understanding, was you paid money to go into a studio. Nowadays, you can record so much at home and distribute it from home. Because of that, everybody can do that. Everybody is enjoying the same sensation. So, how do you make independent music recognized? That's one of the biggest issues music is facing now — how do you stand out?
As printed music becomes less and less, we could be heading toward even more individuality and start to see record labels really have to shift their mindset toward bands, that is if record labels are even good to last. Really, it's more about how are record labels adapting to this? The independent side of it is happening — it's moving. Are the labels? I don't know.
SMN: What are you discovering these days with your music?
CF: As far as the songwriting goes, there is a pop element to the band and people like pop music, and with that sound that you pull them into the show and then they like the improvisation. Why do people like our sound? Maybe because we have a lot of sides to it — I think it's complex.
NB: It seems that once a crowd has committed, once they've made it through a few songs, we have flexibility in the setlist — that's taken a long time for us to realize. We can play slower songs and they'll probably stay. If they've decided they like a band, and I think this is with any band, people are willing to take the journey with you. And if you can find the right people, suddenly you can have a lot of people on your journey.
Want to go?
The Orange Constant (rock/jam) will perform during the "Saturdays on Pine" concert series at 6 p.m. Saturday, July 21. The show is free and open to the public.
The band will also hold a special late-night show that same evening around the corner at 9:30 p.m. at The Ugly Dog Pub in Highlands.