Archived News
Canton fifth is for the kiddies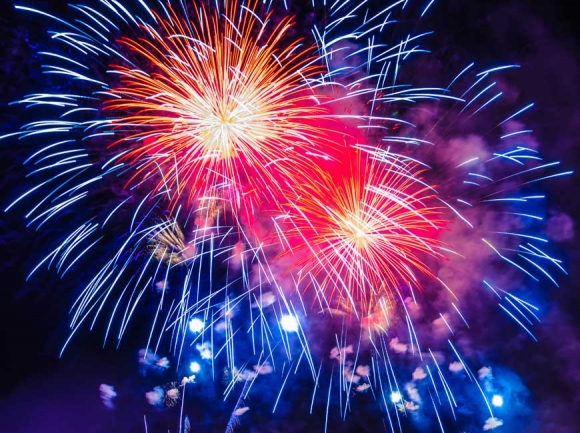 The United States is and has been for some time embroiled in a great discussion about its role in the world based on its military and political alliances as well as its economic interests.
At the same time, the United States has been embroiled in a similar discussion of who it was, is and will be at home.
In a scant two years, Americans will have to make some tough choices relative to its isolationist leader's vision of that role — choices that will determine American global commitments for the rest of the century.
Domestic policy includes the systemic disenfranchisement of large swaths of the population, enforced by a Supreme Court to which the President has already appointed one of the three justices he'll ultimately choose.
With a recession only recently in the rear-view mirror and a stagnant national economy finally beginning to show signs of growth, business is booming in Western North Carolina, especially in Haywood County.
The year is 1915, the president is Woodrow Wilson and things have never been better in the mountain mill town of Canton, where the Champion Pulp Mill had recently begun production in 1908.
Canton's population was just 230 people in 1900, but as a result of the mill boomed to 1,400 in 1910 and would double in each of the next two decades, due to Champion's commencement of paper production in 1922.
On July 5, 1915, there were in total probably about 2,000 town residents, many of whom had read the July 2 issue of the Canton Observer, which ran a front-page news story on the town's upcoming Fourth of July celebration, held traditionally on the fifth.
"Reports from various parts of the county indicate that one of the biggest crowds which Canton people have ever seen will be here on the 5th of July for the annual celebration," it reads.
Festival-goers that day would have seen two performances by The Five Stirewalts, a nationally-known troupe of acrobats and gymnasts that, according to a classified ad in a 1917 edition of Billboard magazine, featured "the smallest acrobatic clown in America."
The ad also touts the China Grove, North Carolina-based group as a "strong drawing card for fairs."
Another strong draw would have been the "inflatables" of the day — hot–air balloons. Two ascensions, likely tethered to the Haywood County clay, were planned amidst the litany of competitions, some of which awarded valuable prizes.
There was a 9:15 a.m. sack race for boys under 16, the prize a suit of clothes. The winner of the 100-yard dash took home six pairs of "hole-proof " socks. The winner of the greasy pig contest kept the greasy pig.
The biggest prize of all, however, was bragging rights — a highly anticipated baseball match between Canton and Sunburst was slated for 2:15 p.m. Many of the Sunburst players took the Tennessee & North Carolina Railroad's Number 10 train to Canton at 7:15 that morning, and then took it back home at 5:30 p.m.
That railroad line is gone now, as is Sunburst itself. Women can vote, most people wouldn't know what to do with a pig — much less a greased one — and millions of copies of MLB 2018 have been sold for both Xbox and Playstation.
There were no food trucks on July 5, 1915, no fireworks and no free inflatables for the kiddies — as there will be during this year's gathering.
In fact, some of the boys there on that day more than a century ago wouldn't again see tethered balloons until they were entrenched beneath them on the battlefields of Europe; of the thousand or so Haywood County men who were called off to the what would naively be called the "Great War" that President Wilson had predictably become entangled in, 23 would never see Haywood County clay again, socks be darned.
This July 5, hundreds, if not thousands, of area residents will again flock to Canton's Sorrells Street Park for a family friendly Fifth, many of them not knowing they're taking part in a small-town tradition that dates back more than a century.
They're looking in the rear-view mirror at an especially cruel "Great Recession" just as an isolationist president who has already appointed one justice to the Supreme Court is about to appoint another. As in 1915, tough decisions await a scant two years hence.
But just as a century ago, this small mountain mill town's July 5 celebration will persist, like town and the mill itself, and the American values embodied in therein, for another century or more.
Canton's "July 4th plus 1" celebration
In conjunction with Champion Credit Union, the Town of Canton presents the annual "July 4th plus 1" celebration. Food vendors including Crestview Baptist Church, Fat Belly's, Hit the Pit Barbecue and Lenoir's Beef and Bakery will be on site, as will free watermelon courtesy of former Mayor Mike Ray and his wife Sherry. Free inflatables courtesy Dutch Cove Baptist Church, and free music all day long. Fireworks after dusk; bring a chair or blanket. Event is free and open to all.
• Time: 6 p.m.
• Date: Thursday, July 5
• Location: Sorrels Street Park, downtown Canton
Leave a comment
1

comment
I love the story on the history of July 5th .People should know how this town has always came through and over came many hard times.

Sunday, 07/04/2021