Archived Arts & Entertainment
This must be the place: Don't shoot the messenger, literally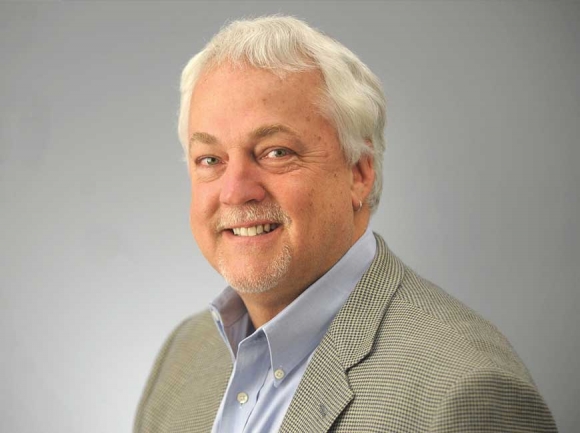 The late Rob Hiassen, features writer/editor for the Capital Gazette.
It's something that's been in the back of my mind for a while now. When news broke last week of the shooting at the Capital Gazette newspaper in Annapolis, Maryland, that thought now shifted from the back of my mind to the forefront of my thoughts — could it happen to us?
Now, let's definitely make note that the shooter in Maryland, though a targeted attack that killed five staff members, was the culmination of an ever-growing grudge with the publication stemming from a story (truthful story) about the deranged man and his back history of criminal harassment. But, the fact remains that a newspaper — whether local, regional and statewide — is a vulnerable place for these kinds of tragedies when you factor in just what we deal with on a day-to-day basis.
Think about it. Government offices and schools all have security measures to buzz people in through locked doors and often a metal detector nearby for that extra step needed. These are vulnerable places, in terms of who is housed in these buildings, and also what they represent, whether it be the crucial decision-making process of the government or the highest level of innocence within the walls of local academic institutions.
I'd be lying if I didn't think about what I would do if there was an active shooter situation in my place of work. Heck, the door to my personal office is a real struggle to open even when it's unlocked, and part of me is thankful for that when I shut it to get work done. And the thought of how many seconds you have to react, run and/or fight against whatever it is that's coming down the hallway at you like a bowling ball. As an almost 12-year journalist, these thoughts have only appeared in recent years.
The Islamist terrorist attack on the French satirical weekly magazine Charlie Hebdo in 2015, which left 12 dead, really opened some eyes in our industry as to the possibility of that happening in American newsrooms. And then we had the 2016 Presidential Campaign, where suddenly we had a candidate — now President Donald J. Trump — who turned the tables on the media with buzzwords like "fake news" and "alternative facts" that aim squarely at chipping away the credibility of vital news organizations. This has resulted in rampant public mistrust amid sincerely vile responses — and serious threats — towards these media outlets from the John and Jane Q. Public.
Back in the day, when I worked at a small (tiny) newspaper in Eastern Idaho, we'd get a few disgruntled letters or an irate senior citizen complaining at us in our reception area. Nothing too outlandish. I think the worst I got it was when I wrote a light-hearted feature about a lack of a second slice of breakfast toast per two eggs in the local breakfast establishments, which caused one of the cooks to curse at me in passing as I tried to cross the street.
But, nowadays, the climate has changed in the media world. The hate letters we receive in our mailbox are much darker and more sinister, where each word seems carved into the paper rather than written thoughtfully and with a counterpoint worth considering. Whenever we share a link to an article of ours on social media, we sometimes dread the comment threads, knowing damn well someone (or several folks) will go down the rabbit hole of anger, frustration, misinformation, finger-pointing and conspiracy theories, even if the story was about how much we love kittens (there's always that one person who hates kittens).
Listen. Is what we do here at The Smoky Mountain News earth-shattering? No, not at all. But, do we provide an invaluable service to you our readers and the numerous communities and counties we cover? Yes, 100 percent. We are the watchdogs for injustice in your backyard, the first line of defense and last say in what people are feeling about whatever topic of the day is at the heart of decisions and change within your town.
Keep this in mind: your local, regional and state newspapers and media outlets aren't out to get you. We live here, too, you know. We eat where you eat, our kids go to the same school as your kids, we may even share a church pew together on Sundays. Mainly, we're here to make where we live a better place — through compassion and compromise, remember those two things? — and not to create a personal narrative with division at the heart of our intent. Nope, not even close.
So, now comes the conversation within our office — do we lock the doors? Well, that might be a new reality for my colleagues and myself in the coming days and weeks. I'm apprehensive about the whole idea. I love working for a community newspaper, the welcoming nature of our publication, and how we connect so many levels and social circles of Western North Carolina. And part of that welcoming nature has always been our open-door policy, something that may become an exception rather than the norm in our industry moving forward. I hope not.
Life is beautiful, grasp for it, y'all.
P.S. — Happy Fourth of July. God bless the freedom of the press.
Hot picks
1 The Balsam Arts & Crafters will have its annual "Summer Craft Show" from 9 a.m. to 3 p.m. Saturday, July 7, at the Balsam Fire Department.
2 The "Art After Dark" season will continue from 6 to 9 p.m. Friday, July 6, in downtown Waynesville.
3 Lazy Hiker Brewing (Franklin) will host the "Reggae Sunsplash" from 6 to 11 p.m. July 6-7 with PMA, Center of Motion, Natti Love Joys and Roots of a Rebellion to perform.
4 Boojum Brewing (Waynesville) will host Ol' Dirty Bathtub (Americana/bluegrass) at 9 p.m. Saturday, July 7.
5 Lazy Hiker Brewing (Franklin) will host the "Reggae Sunsplash" from 6 to 11 p.m. July 6-7 with PMA, Center of Motion, Natti Love Joys and Roots of a Rebellion to perform.