Archived News
Meadows floats immigration fix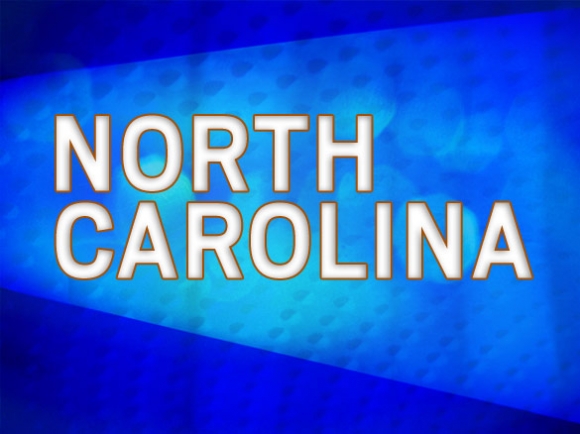 As House Republicans scramble to address the ongoing family separation issue on the nation's southern border, several competing bills have emerged, including one filed by Congressman Mark Meadows, R-Asheville, June 19.
Although Meadows admits his "Equal Protection of Unaccompanied Minors Act" may not pass, he's hopeful that despite a well-publicized argument with House Speaker Paul Ryan on the House floor, it will help end the disturbing images of crying children separated from their illegal immigrant family members.
"I was on the phone with Homeland Secretary [Kirstjen] Nielsen this morning and I think at the end of the day what will pass out of the House will take a few things from my bill, or add or remove some components," Meadows said via phone June 26. "I've given the administration complete authority to cut and paste and do whatever they want to do [with the bill] so I think some of the things in my bill will be signed into law whether it has my name on it or not."
In April, Attorney General Jeff Sessions said he would prosecute every person caught trying to cross the border illegally. Often, those people are accompanied by children, who cannot be jailed in the same facilities as adults. Through the end of May, there were around 2,000 children under the care of the Department of Health and Human Services awaiting release to other family members or legal guardians.
Meadows' bill seeks to ease strain on the system as a whole by cracking down on asylum fraud, and tightening something called the "credible fear standard," which is a legal test meant to ensure that asylum seekers truly need protection from persecution in their countries of origin.
Most notably, however, it seeks to "[clarify] the Flores Settlement of 1997, by ensuring that accompanied minors of illegal immigrants apprehended at the border are not separated from their parent or legal guardian while in custody of Department of Homeland Security (DHS)," according to a statement on Meadows' website.
Flores v. Reno was a 1993 Supreme Court case that outlined procedures governing both the custody and release of alien minors detained by American immigration authorities.
"About 100,000 people come across the border a year, and only 20,000 qualify for asylum," Meadows said, meaning that 80,000 adjudications still had to take place for people who would ultimately not be allowed into the country.
"Housing families together should not be that difficult to do," he said. "And for me, if the detention is limited to days and not months, then it's certainly best of both worlds."
Meadows said his office started to become aware of the outcry over the situation about a week before he filed the bill. After meeting with legislative counsel, he said the bill was introduced in a remarkably short period of time — about 48 hours.
"What we're hearing from the vast majority of the people that are calling in is they don't want the families separated, but most of them don't want us to take them at the border without any adjudication or determining asylum-worthiness," he said, noting his bill was "more about speeding up the process."
Meadows' opponent in the upcoming election, Democrat Phillip Price of Nebo, criticized both his timing and his tactics.
"We have needed immigration reform for decades now," said Price. "Mark Meadows has been in office for six years, and is acting as though he is just now considering the issue. He has not been able to garner the support from his own party for his bill. He obstructs his own party at every opportunity and so nothing gets done."
Price called for children who were "brought here by no fault of their own" to have a path to citizenship, but found common ground with Meadows on increasing the capacity of DHS to process immigration applications.
"We need to hire more immigration judges so folks don't have to wait one to two years to get in front of a judge to find out if they will receive asylum," he said. "People do not flee their homeland without good reason. Asylum seekers should be treated with kindness and respect throughout their time in our country ... even if they are not granted asylum."