Archived Opinion
Living in The Valley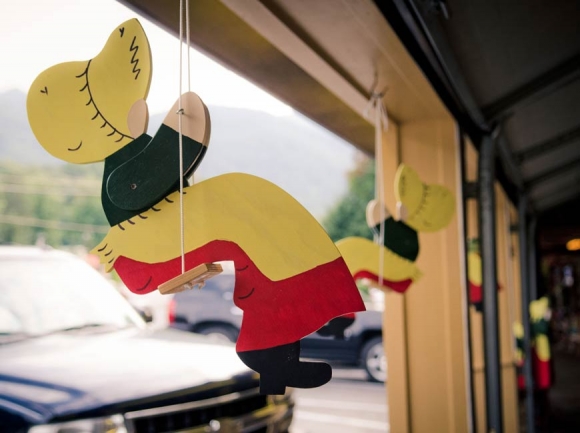 During a divorce, one person is required to move out of the family home. After months of rigmarole and this and that, I decided that person would be me. No one particularly wants to leave the place where children grew up and memories were made but then again, it's easier to cope with the emotions when you're not constantly staring at wedding china or knick-knacks bought on summer vacations.
When I began looking for houses, I got the overwhelming feeling everyone gets when searching for a new home. I also had an additional layer of stress because of my two boys. I wanted this new space to feel happy and safe. I fully believe it's possible for children to feel "at home" in two different houses, but it takes some careful thought and decision-making by the parents.
The experience of finding and buying my home was a series of God winks and collaboration of awesome, driven local professionals who helped make the finding, inspecting, buying and moving actually happen.
One day, as I was leaving the office, our sales manager called me over to look at a house listed on a realtor's Facebook page. It was an adorable cabin in the heart of Maggie. It was in a quiet neighborhood with the space and amenities I needed. It was also in my price range.
This all seemed too good to be true.
I immediately called my realtor. She and l looked at the house the next morning. I fell in love. I'd never thought about or had the desire to live in Maggie Valley, but I thought, why not?
The next day (two days after I originally saw the house on Facebook) I put in an offer and after a series of multiple biddings from various interested home buyers, my bid somehow won out and so started the process of me purchasing the property.
From there, I worked with my rockstar realtor and the amazing folks at Champion Credit Union and in only 30 days, I was holding the keys to my new home.
I moved last October, a beautiful time of year in Maggie Valley, but with everything swirling around me and my mind full of divorce/single parenting stress, I didn't really enjoy last fall. In fact, I didn't really feel settled in my new house until Christmas, at which point I remember standing on the stairs and looking down into the living room with its cozy Christmas tree and decorated stone fireplace and smiling to myself with a strong sense of peace.
Now that I've lived in Maggie for over eight months, I've fallen even more in love. No wonder visitors come from miles and miles around to visit this gorgeous gem of a valley.
From bike rides down Soco Road to lazy afternoons at the Maggie Valley Club Pool, from birthday dinners at Frankie's, breakfast at Joey's, lunch at Willie Brooks and pizza at Brickhouse and Rendezvous, from visits and conversations with Karen at Red Barn, Roger at Dellwood Farmhouse, Dave at Elevated Mountain, Judy at Country Vittles, and Teresa at the Chamber of Commerce, this place truly feels like home. And that's just naming a few.
I'm also appreciative of the Town of Maggie and how they make recycling and trash pick-up so very easy. I don't know why but as a single full-time working mom, it's sometimes the small things that make the days seem easier.
Now we're "in-season" as they call it in Maggie. The vacation rentals are bustling, motorcycles are in full-force and parking lots are packed. The pig is even back at Butts on the Creek waving and dancing.
Not only has the town itself been a blessing during a rough year, but I adore my little cabin of a house. The boys and I have made it our sanctuary. We love snuggling under blankets and watching movies, playing board games in the floor, eating meals on the front porch or inviting friends over for a camp fire and marshmallows.
Last September is when I decided to buy a house, I had no idea how everything would manifest. And now as I sit here and reflect upon the past eight months, I feel extreme gratitude, for this house and those who helped me obtain it, for a home that has significantly helped in embracing a new normal, beautiful scenery and access to mountainous hikes, ski slopes and bike routes, and for amazing businesses and business owners who take care of their neighbors and visitors.
As people like to say here in Maggie, I'm proud to live in The Valley.
(Susanna Barbee can be reached at This email address is being protected from spambots. You need JavaScript enabled to view it.)