Archived News
Capacity use fees proposed for Waynesville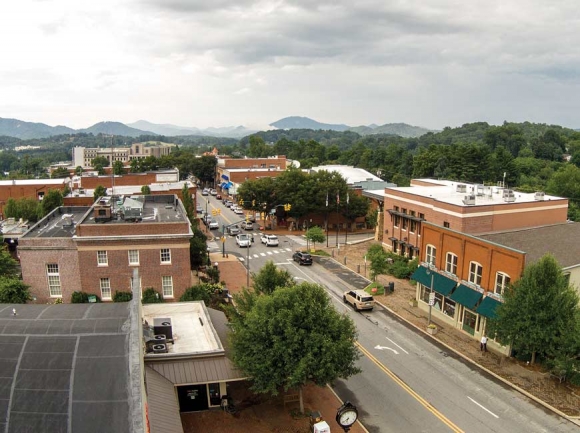 Infrastructure in municipal sewer and water systems isn't cheap, but a debate recently settled in the General Assembly clarified what towns can charge new customers for connecting to the existing system while also anticipating the system's future needs.
"The new fee structure is much more fair," said Waynesville Town Manager Rob Hites.
During the 1990s, towns charged fees to developers seeking to extend water and sewer to their developments. Some towns charged not only for the prior cost of building water and sewer plants as well as trunk lines, but also for the projected future costs of adding capacity to the system.
A lawsuit filed by developers in Moore County that went to the state Supreme Court resulted in a ruling stating that although sanitary districts could charge for future use, towns could not; millions of dollars collected by towns for "future use" had to be repaid.
Waynesville's capacity use formula was developed in 2006 did not take into account the cost of future system development; as these issues emerged, Waynesville placed a moratorium on collecting capacity use fees in late 2016. In July 2017, House Bill 436 made it through the General Assembly.
"What we did under our old policy was, we charged by water meter size and water line size," said Waynesville Town Manager Rob Hites. "The standard that was set by House Bill 436 was by the gallon, which actually is a better standard, because you can break down the cost of a sewer plant by the number of gallons and come up with a per gallon rate."
Sponsored by Rep. Mike Clampitt, R-Bryson City, the "act to provide for uniform authority to implement system development fees for public water and sewer systems in North Carolina and to clarify the applicable statute of limitations" limits somewhat the exposure of towns that collected fees, because towns argued that developers had passed those fees on to their customers.
What the act also does is require municipalities to set any capacity use fees by only after completing a study on what, exactly, those future costs will be.
Last September, Waynesville aldermen contracted with Asheville consulting firm McGill and Associates to the tune of $8,500 for just such a study. Hites said at the time that developers like to have all the cards out on the table, and would appreciate the certainty such a study would bring.
McGill presented the report to the town a few weeks ago; it was posted on the town's website, and presented to aldermen June 12.
"What the new report does is it establishes, by gallons, what we should charge," Hites said.
The proposal outlines the estimated daily water and sewer needs of various kinds of developments, from barbershops to churches to hotels and motels, and establishes a maximum allowable charge.
Churches, for example, are projected to use three gallons of sewer capacity per seat. Churches with kitchens use five per seat and churches with daycare facilities use 25 per person.
Based upon the existing value of Waynesville's system — about $43 million — and also based upon looming capital projects on the horizon, new customers operating such establishments would be charged according to actual projected use instead of the size of the water line.
"Using that structure, we're changing from a three-quarter inch meter, to a one bedroom apartment, or two bedroom apartment, or a house," Hites said. "In some cases it might bring the rate down, in some cases it might bring the rate up."
In similar fashion, the town also recommends abandoning the practice of charging different rates based on whether or not the customer is within town limits.
Waynesville Aldermen will conduct a public hearing on the McGill report and the proposed rates and structure contained therein on June 26. For more information, visit www.waynesvillenc.gov.