Archived Opinion
A sound decision and a wise investment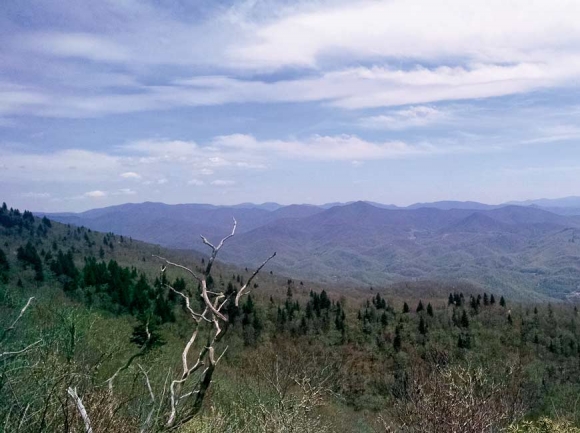 Town and counties never have enough money to provide all the services and amenities that their citizens — in a perfect world — would like. That's an unrealistic expectation, so when local leaders do make smart investments that are somewhat unconventional, we think it's worth noting.
The decision by the Sylva Town Board and the Jackson County commissioners to spend $250,000 each to conserve an additional 441 acres adjacent to Pinnacle Park is one of those admirable and wise expenditures.
Jay Coward, a long-time supporter of Pinnacle Park and head of its namesake foundation, eloquently summarized the reasons the preservation effort is worthwhile: "People come to Jackson County and locate and spend money here not because they find roads and houses and buildings. They come here because of wild places. A wild place is important to not only our county, but it's important to the world. That forest is the lungs of the earth, and whenever we get a chance to conserve a piece of property we should do it."
Coward is completely right. But, for many elected officials, it's hard to see the forest for the trees and make this kind of decision. Each year there are education needs left unfunded, there is always more to be done for law enforcement, and mundane departments like inspections and planning have real needs.
And Jackson County commissioners almost made the wrong decision. Up until their meeting on May 31, all indicators pointed toward the three GOP commissioners on the board voting against the funding for the preservation of Blackrock. For various reasons — all of them with at least a degree of validity — they had gone on record as opposed to this preservation effort. But in two weeks the tide turned. Citizens from all walks of life encouraged them to preserve this special place high in the Plott Balsams.
Here's what I hope: that investments like these won't always be considered unconventional. I did just a cursory search and found multiple studies touting the benefits that trails and wild places have on the communities that invest in them. The scorecard includes tremendous direct economic benefits, health benefits, quality-of-life benefits, and on and on.
I'm one of those travelers that look for communities that have hiking and biking opportunities. Whether it's the village of Copper Harbor on the northern tip of Michigan's Upper Peninsula or a trail system outside Ocala, Florida, those are the kinds of places we visit and where we spend our money.
Supporters of this preservation effort have discussed how it could eventually include trails that would connect Maggie Valley, Sylva and Waynesville. I'm no economist, but if that happens each of these communities will reap huge benefits. It's a no-brainer, and I hope once this land is in hand, the effort to connect these towns will gain steam.
We live in an area of unique natural treasures: Great Smoky Mountains National Park, Blue Ridge Parkway, Pisgah and Nantahala national forests, Shining Rock Wildernes Area, Appalachian Trail, and on and on. These wilderness areas are of tremendous importance.
But the preservation of the remaining large tracts in and around our towns and communities is of vital importance, as is the need to build connecting hiking and biking trails. Doing so will make this area a better place to live and a better place to visit. Jackson County and Sylva have made a wise investment that will pay off for their citizens.
(Scott McLeod can be reached at This email address is being protected from spambots. You need JavaScript enabled to view it.)