Archived Arts & Entertainment
This must be the place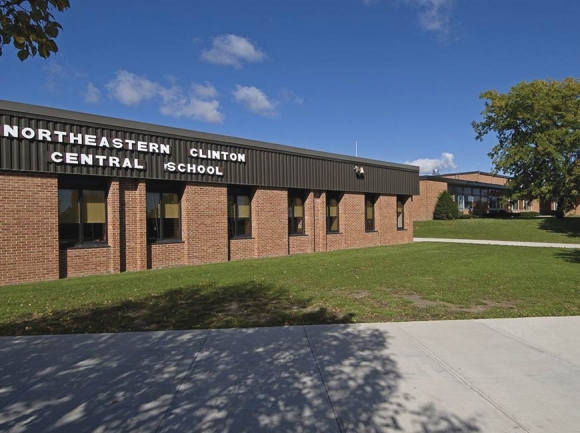 I was thrown into the deep end.
When I was 20 years old, I became a substitute teacher. I was still in college, but I was also looking to make some extra money when I was home for Thanksgiving, Christmas and the subsequent spring and summer breaks. The pay was OK, but the schedule was very flexible. The administrator would call me up the night before and ask if I was free to take over whatever was in need of adult supervision: social studies, science, physical education, English, etc.
Back then, in my native New York State, you only needed two years of college completed to be eligible to substitute teach. So, going into my junior year of college, my mother, a retired special education teacher of 34 years, kept nudging me to apply for the gig, to get some extra spending cash. I brushed it off, more so a bit nervous to stand up there in front of young minds all ready to pick you apart. I liked public speaking, but could I handle a classroom of millennials?
Sometime during that Christmas break of 2005-2006, I took the plunge and signed my name up to substitute. I soon got a call the night before, though they didn't tell me what the assignment was just yet. I took it. Entering the front door of Mooers Elementary School the next morning, on the frozen Canadian border, I was greeted by the principal, who used to be the vice principal and disciplinarian at my old high school. I knew him well, and knew his old office well, when I was a teenager eager to partake in shenanigans and what later would be referred to as "sophomoric transgressions."
He shook my hand. I could tell it was as weird an interaction for him as it was for me. He walked me down to the classroom. Stepping into the room, a group of a dozen or so young kids lit up at the prospect of a new person to talk to and play with. So, I stood up there and began going through the detailed lesson plan left for me from the teacher. By lunch, I was getting the hang of things. By the end of the day, I was completely exhausted leaving the building. The experience was incredibly fulfilling and eye-opening, where I finally realized how crazy and intricate being an educator is, let alone do it day-in-and-day-out for a decades-long career.
And as the administrators kept calling me, I kept taking the next assignments. And this went on for the next two years before I graduated college. One day I was a gym teacher in my old middle school, the next giving a tutorial on earth science in the same classroom I sat in during my sophomore year at Northeastern Clinton Central School. It was wild, and I loved it. Coming from a family of teachers, I truly felt this sort of thing was in my blood. I liked sharing knowledge and wisdom, and seeing actual positive change happening before my eyes in the faces of the youth of America.
Those experiences in my hometown led to me taking a part-time after-school teaching position my senior year of college in the depths of New Haven, Connecticut. I found myself at the mercy of 20 kids ranging from third to sixth grade, all who needed help with homework and always wanting to see just how far I could crush a kickball into the large yard behind the old school. In the back of my mind there was always the thought that maybe I would pursue teaching, maybe get my master's degree and follow in the footsteps of my family members.
But, my urge to become a writer always outweighed anything else, even though I also got a history degree alongside my journalism degree, just in case I changed my mind. Even to this day, that deep urge remains to stand up in front of a classroom and instruct. The hard work and sheer unrivaled determination of our teachers is something so astounding to me, just the notion of what it takes to impact the minds of the next generation, doing so in such a selfless and tireless manner.
That said, the next couple of weeks signals the end of another school year for most of the districts in North Carolina. And all across the country, schools are letting out into another unknown summer of curiosity and adventure. I remember those last days, filled with so many great memories and emotions, walking the now silent hallways, everyone already on the bus or in their cars, without a care in the world as to what tomorrow will bring, for the next school year was way off in the distance.
Here's to the teachers, to all who educate and champion education. Each and every single one of you are the foundation by which our society achieves greatness, finds compassion, and also nurtures the will to succeed against all odds.
Life is beautiful, grasp for it, y'all.
Hot picks
1 Boojum Brewing (Waynesville) will host the Sarge's Karaoke Party Fundraiser 7 p.m. Saturday, June 9.
2 The Concerts on the Creek summer series will welcome The Dirty Soul Revival (hard rock/blues) at 7 p.m. Friday, June 8, at Bridge Park in downtown Sylva.
3 Lazy Hiker Brewing (Franklin) will host its Anniversary Bash w/Lyric (soul/rock) at 6 p.m. Saturday, June 9.
4 The Ugly Dog Pub (Highlands) will host The Colby Deitz Band (Americana/rock) 9:30 p.m. Saturday, June 9.
5 Balsam Falls Brewing (Sylva) will host Kevin Fuller (singer-songwriter) 8 p.m. Friday, June 8.