Archived News
Franklin proposes 4-cent tax increase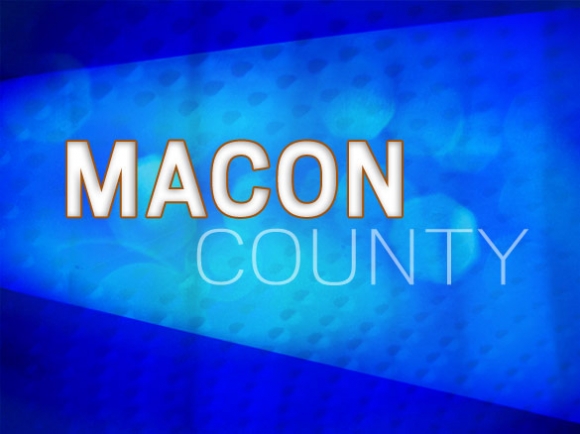 The Franklin Town Council is recommending a 4-cent property tax increase this year in order to cover its growing expenses and to avoid dipping into its fund balance.
A 4-cent tax hike, if approved, would increase the town's tax rate from 28 cents per $100 of assessed value to 32 cents. It would also put the town closer in line with surrounding municipalities — Sylva's rate is 42.5 cents, Waynesville's is 48.57, Canton's is 58 cents and Maggie Valley's is 39 cents.
Each additional cent added to the town's property tax rate would produce another $60,000 in revenue, meaning a 4-cent increase would give the town another $240,000 to work with in the budget.
Town Manager Summer Woodward said that $240,000 would keep the town from having to transfer $238,000 from its fund balance to the general fund in order to balance the budget.
"We can't cut any more in the budget without sacrificing services," she said. "The proposed budget I presented balanced at 28 cents but we had to cut $72,000 internally from administration and finance and we're still left with the $238,000 shortfall."
Mayor Bob Scott said he didn't want to see the town make a habit out of taking funds from the fund balance to balance the operating budget.
"If we don't increase taxes, we'll have to dip into the fund balance for $238,000. People don't understand the significance of that, but dipping into the fund balance is like taking money from your savings account to pay your monthly bills and if you don't build it back up, you'll be in serious trouble if there's an emergency," he said.
Councilmember David Culpepper, who was elected to the board last November, said he was the lone vote against the 4-cent tax increase on principle because he'd like to see the board make some tough cuts before resorting to a tax hike. However, he said he understands why the town has to do it.
"Realistically, there was little choice the town had — the increase was ultimately necessary," he said. "I don't want to take funds out of the fund balance for operational expenses either unless we have a concrete plan next year and know we won't need to do it again."
Woodward said the proposed budget with the tax increase also allows for a much-needed increase to the streets department. The department is past due for a new work truck as well as a salt spreader and more funding for sidewalk maintenance and improvements.
"For years the streets department has been asked to do with what they have, but we've had an increase in the need for pedestrian safety and sidewalk improvements so that represented the biggest increase in this year's budget," she said.
Culpepper said he feels good about the additional funding going to the streets department and he hopes to make new sidewalks an even bigger priority in the future.
"I like that we're buying a work truck so our crews can do more in-house work," he said. "I really want to start laying more sidewalk and work toward a target number each year with a specific amount budgeted."
Scott said many residents aren't aware of how decisions on the federal and state level also impact municipal budgets. Towns have had to make up deficits created by changes in state and federal policies.
"The tax cuts being bragged about in Washington and Raleigh sound good but they're pushing that shortfall back on to local governments," he said. "We're losing money because people are giving up telephone lines for their cell phones, which means we're losing franchise fees. We can't charge for business licenses anymore and the state prohibited involuntary annexation, which doesn't allow the town to grow. We're facing all those situations."
Even with the 4-cent tax increase, Woodward said most town residents wouldn't see a huge increase to their annual bills. The average home in Franklin is valued at between $100,000 and $150,000 — Woodward said those residents might see their property tax go up $40 for the year.
The town council will hold a public hearing regarding the proposed 2017-18 budget at 6:05 p.m. Monday, June 2, at town hall. Residents will have a chance to comment on the budget. To see the complete budget, visit www.franklinnc.com/proposed-budget-franklin-nc-2018-2019.html.