Archived Reading Room
Audio books a real pleasure when traveling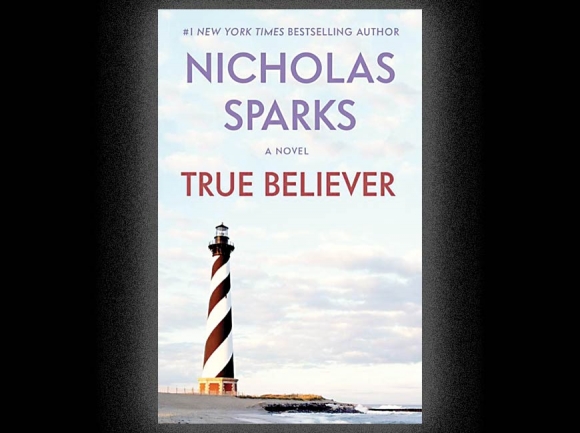 For 16 years, I have made several annual trips between Western North Carolina and Front Royal, Virginia, a town located about 70 miles west of D.C. on I-66. My children all graduated from a small college in this town, and three of them have settled here. Over the years, I have come to know every rest stop, every exit, and many of the gas stations and fast food joints along I-81. I also appreciate beauty in this part of Appalachia, the mountains around Johnson City, the rolling hills of the Shenandoah Valley, the austere landscape in winter and the spectacular Irish-green fields and forests of late spring.
Nonetheless, when you've driven the same expressway 75 or 80 times, especially if you make many of these trips alone, you become bored, restless for some diversion. You try the radio, but let's face it: most of the music stinks these days, and the talk show hosts either grate on the nerves or run so many ads that you quickly lose interest in the program.
Time then for an audio book.
On my latest trip, I checked three recorded books out of my public library: Niall Ferguson's The Great Degeneration: How Institutions Decay and Economies Die; Michael Gelb's How To Think Like Leonardo da Vinci: Seven Steps to Genius Every Day; and Nicolas Sparks' True Believer.
As I headed south, I decided to try the da Vinci CDs first. Read by Doug Ordunio, How To Think Like Leonardo da Vinci began well, with Gelb telling readers why he became fascinated by da Vinci's work and the genius we find in his Notebooks. Other than some basic facts, I know little of the life of this great artist and was thoroughly enjoying Gelb's take on him.
Then we hit the chapter on the Middle Ages, intended as a sort of introduction to the Renaissance. Here Gelb relies for his history solely on William Manchester's A World Lit Only By Fire. I have read all of the books written by Manchester and am a fan of his work, but this particular book, which I once taught, is filled with biases and stereotypes.
Moreover, I had just finished Will Durant's thousand page plus The Age of Faith, which gives us a much fuller picture of Medieval Europe. Gelb's attacks on that time and place are absurd and wrongheaded, and so I popped out that disc and debated between listening to Nicholas Sparks or Niall Ferguson. The day was bright with sunshine and blue skies, and I decided to postpone the breakdown of civilization until another, gloomier day.
Though I have read a couple of his novels and once saw a movie based on one of Sparks's books, I am not a devotee of this author. I chose True Believer because I supposed the plot would be easy to follow while driving and because the blurb on the CD box made one of the main characters, Jeremy Marsh, sound interesting.
Both suppositions proved true. The miles flew by as the story entertained me, and if I slipped absentmindedly away for a few moments or answered a phone call, when I came back to the disc I had no trouble falling back into its story. To my way of thinking, this ease of listening is key as a pleasure on my journey. For me, novels and biographies are the most easily followed of the genres and so suit me best for a journey.
David Aaron Baker, an actor, reads True Believer, and does a fantastic job. At one point, in a dialogue between a cameraman from Brooklyn and an older woman from Eastern North Carolina, Baker slips back and forth between the appropriate accents of these two people. The mayor of Boone Creek, Rachel from the diner, the librarian Lexi Darnell, whom Jeremy Marsh comes to love: Baker's voice for each of these characters makes them come alive.
There were two humorous slips in this reading. At one point, Baker is reading a line about kudzu, but pronounces the word "cood-zoo." It took me a moment to catch his meaning, and then I burst out laughing. Whenever he read the words New Bern, I also smiled, because he accented the second word: New BERN. I've visited that area many times and have always heard the town pronounced as NEW Bern.
Those were points of unintended amusement, but otherwise the nine CDs of True Believer entertained and even provided some instruction in the workings of the human heart. Lexi and Jeremy seemed real to me, with Lexi holding back from any relationship for fear of being hurt again and the practical, myth-busting man of science Jeremy slowly realizing that he has fallen deeply in love with her. From my perspective as a male, Sparks understands and is sympathetic to the female mind and heart, which is undoubtedly one reason so many women read him. As in so many of his other books, Sparks also vividly recreates the terrain and towns of coastal North Carolina.
And if you're vacationing with children? Well, sharing an appropriate recorded book can provide both pleasure and bonding. Once, on a long trip south, two of my sons and I listened to Brian Jacques' Martin The Warrior, and I recollect enjoying the story and the discussions that followed.
So when you're hitting the road, and you want the miles to fly by and some entertainment for your passengers, grab a few CDs from the library or download audio books from your computer.
Make that road trip a vacation instead of a chore.
(Jeff Minick is a writer and a teacher. This email address is being protected from spambots. You need JavaScript enabled to view it.)