Archived Opinion
Summer break is coming into view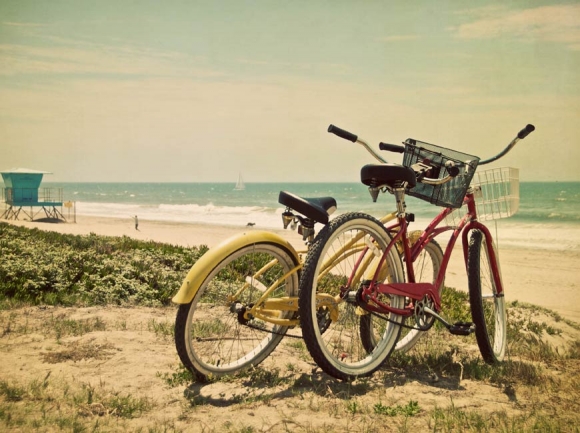 Watching my two little boys get excited about summer vacation makes me reflect upon my own childhood summers. Both my parents were teachers, so the countdown to that last day of school was a significant family event.
My mom and dad worked tirelessly all year. When the final school bell rang, the sense of relief for them was paramount. Having been a teacher myself for 10 years before entering the fields of journalism and marketing, I know that feeling very well.
Teaching is a challenging profession, one that requires maximum energy, creativity and emotion but results in little monetary reward. Summer break is an absolute necessity for teachers. Otherwise, they would have no time to rest and recharge for the next group of students.
When my sister and I were girls, our summers were filled with pool time, beach trips and practicing for whatever competition was on the horizon. My mom did not have the opportunity to take dance or learn a musical instrument when she was growing up, so she wanted my sister and me to have every opportunity imaginable.
Not only did we take dance multiple nights a week, but we also took baton, musical theatre, piano and gymnastics. I have no idea how she kept up with it all. I can barely keep up with my boys' soccer and swim schedules.
One of the biggest baton competitions of the year happened during summertime, so a lot of our break was spent practicing at our local elementary school. Admittedly, we did this begrudgingly. In fact, there were sometimes arguments and crying because we just wanted to lay around the house and play Miss America with our dolls or hang out with our friends. But oh, what I would give now to see my late mother here on this earth and to experience one more baton practice with her and my big sister.
When we weren't slinging the baton or at the dance studio, we were often at the local Weaverville Community Pool. Remember public pools? It seems like they're disappearing. There's something about a public pool that feels very Americana. When we were young, we frolicked around that pool like we owned the place, with our tan skin and sticks of Laffy Taffy in our hands. It closed when I was in middle school. Another, more modern one opened on the campus of North Buncombe High School. But it never was the same at the old Weaverville Community Pool.
For vacation, it was always Myrtle Beach. Because we owned a little place in Ocean Lakes Campground, we rarely traveled anywhere else, unless we happened to have a competition somewhere. But 95 percent of the time, our summer trips were to Surfside Beach. When there, we would ride bikes, eat watermelon, fight mosquitos and jump waves. At night we played cards and board games, battled each other in putt-putt or went to the Pavilion to ride rides.
Nostalgia can be a glorious and a painful emotion. I'm sure there were times where I was bored during the summer, extremely annoyed about practicing baton, jealous of my friends who were going on cruises or youth mission trips, or perhaps sick of going to Myrtle Beach as our primary vacation spot, but none of that comes to mind right now. I feel only gratitude and longing for a childhood that was quintessential and for a family of four that was alive and well.
And now as I watch my boys experience their own summer fun, I want them to grow up with those same happy memories. Their experiences are somewhat different than mine but also similar. While they attend more camps than I did, they will be going to the beach, the lake, Dollywood and spending a lot of time playing with friends. They are excited and have been counting down the days until school ends.
Adulting is really hard and when we're young, we don't have the perception or wherewithal to appreciate life and realize just how amazing it is to live and laugh without the worry of money, relational woes or ailing parents.
As a mom, I often hear myself saying, "Just enjoy being a kid." I guess we don't necessarily have to be a child to embrace that mentality. The boys are pumped about summer break and I am too, actually. After a rough couple of years, I'm looking forward to an easygoing, fun-filled summer with those I love.
These youthful years for my children are fleeting. I plan to do everything I can to be a bright spot in their memories. When they're grown men with their own families, I want them to smile to themselves as they look back and think fondly on their own childhood summers.
(Susanna Barbee is digital media specialist and associate editor of Smoky Mountain Living. This email address is being protected from spambots. You need JavaScript enabled to view it.)