Archived Reading Room
A nod to the genius of Thomas Wolfe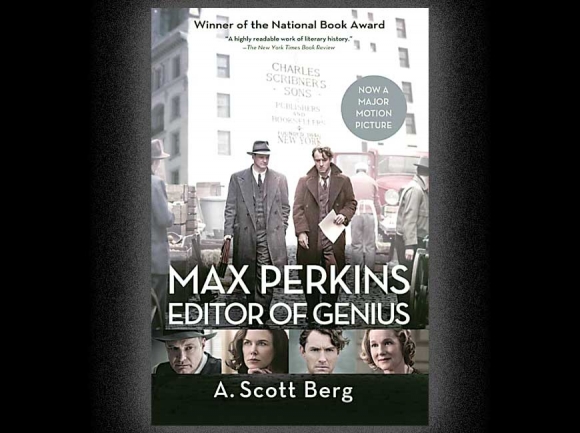 Where do I start?
What can I say of that young man whose wife had left him and who spent a month in 1975 in a shabby apartment in Storrs, Connecticut, reading Thomas Wolfe long into the night and finding hope and solace in his words?
What can I say of an author who inspired such diverse writers as James Jones, Norman Mailer, Ray Bradbury, Betty Smith, Philip Roth, Pat Conroy, Jack Kerouac, and a thousand others who either became published authors or who dreamed of doing so?
What can I say of the writer, largely unread today, who began his first novel, Look Homeward, Angel, with these words:
…a stone, a leaf, an unfound door; of a stone, a leaf, a door. And of all the forgotten faces ….
Which of us has known his brother? Which of us has looked into his father's heart? Which of us has remained forever prison-pent? Which of us is not forever a stranger and alone?
I think I should begin by saying "Thank you, Mr. Wolfe."
Though the age of Twitter, Tweet, and "Wind Sprint" articles has little room for your love of description and oratory, you, Thomas Wolfe, influenced more American writers than any other novelist in the last hundred years with the possible exception of Ernest Hemingway. Yet today your writing is considered too verbose for the classroom, those English literature classes, and your passion and heat are too much for many in our "cool" society to handle.
Which is one more reason I was amazed to stumble across the movie "Genius" this past week. (Yes, I am late to the game. I have no idea how I missed this picture when it came out in the summer of 2016, but miss it I did.)
Based on A. Scott Berg's Max Perkins: Editor of Genius, this fine film tells the story of Max Perkins and his often-tortured relationship with Asheville writer Thomas Wolfe. Both the title of the film and of the biography contain a double entendre: Wolfe was a genius, but so was Max Perkins, who as an editor at Scribner's discovered and brought to bookstores and libraries the works of such great writers as F. Scott Fitzgerald, Ernest Hemingway, and Marjorie Kinnan Rawlings.
In this film, we first meet Perkins (Colin Firth) seated in his office editing a book. A co-worker asks him to read a massive manuscript titled O Lost!, later to become Look Homeward, Angel. "Please tell me it's double-spaced," Perkins says wryly, and then begins reading this Everest of prose. By the time he arrives at his house in Connecticut to his five daughters and wife Louise (Laura Linney), the manuscript has engrossed him.
He next meets Thomas Wolfe (Jude Law), who barges bigger than life into Scribner's, fully expecting his novel to be rejected once again. After Wolfe raves about all the books in Perkins' office without introducing himself, Max says straight-faced, "You must be Thomas Wolfe."
And then they are up and running into a unique literary relationship, one in which the bonds between them grow from editor and author to father and son. Wolfe visits Max's home many times, takes his editor to his favorite bars in Manhattan, and slowly comes to love the man who keeps cutting his words.
Eventually, shortly before his untimely death, Wolfe would leave Scribner's. When we find him telling Fitzgerald (Guy Pearce) about his impending departure from the publishing house, the author of The Great Gatsby tells him "That man has a genius for friendship, and you have squandered it" and "He gave you a life."
"Genius" offers an impressive array of actors. Firth plays Perkins exactly as we might picture him: reserved, a husband and father with a love of home and family, and an amazing editor. (Novice writers should study the scene where Perkins coaches Wolfe in editing a love scene.) Jude Law makes a sharp contrast to the dignified Perkins, playing Wolfe like the eccentric, self-absorbed, and often selfish writer that he was. Laura Linney shines as Louise Perkins, and Nicole Kidman gives a fine performance as Aline Bernstein, who, famed as a set designer for the stage and an author in her own right, was Wolfe's mistress for at least four years, providing him with everything from cooked meals to robust encouragement.
Some critics have attacked Genius for its fictitious scenes. Others have criticized its lack of American actors. Regarding the latter point, all the actors do an excellent job. What does it matter whether they themselves are from Britain or Australia, so long as their characters come to life on the screen? As for the former quarrel, yes, the writers and director of Genius have, for the sake of drama and plot, taken liberties with the real story of the relationship between Perkins and Wolfe, but if the movie brings even a few readers to Thomas Wolfe's work, then it's all to the good.
Many writers, including his admirers, say that Wolfe is best read and enjoyed by the young. I would agree. Eugene Gant, Wolfe's protagonist in his two best novels, Look Homeward, Angel, and Of Time And The River, is young, with the books following him from his infancy to his mid-twenties. Here is one of Wolfe's great whoops of celebration from Of Time and River:
"And victory, joy, wild hope, and swelling certitude and tenderness surged through the conduits of our blood as we heard that drunken cry, and triumph, glory, proud belief were resting like a chrysm around us as we heard that cry, and turned our eyes then to the moon-drunk skies of Boston, knowing only that we were young, and drunk, and twenty, and that the power of mighty poetry was within us, and the glory of the great earth lay before us — because we were young and drunk and twenty, and could never die!"
If you haven't seen "Genius," if you are as behind the times as I seem to be, give yourself a treat.
(A last note: with the exception of one key scene, Max Perkins wears a fedora throughout the movie, even in a restaurant. It drove me nuts — 'What's with the hat?' I kept thinking — but then I did some research and found that Perkins was well known for rarely removing his hat.)
(Jeff Minick is a writer and teacher. This email address is being protected from spambots. You need JavaScript enabled to view it.)