Archived News
Macon commissioner keeps his seat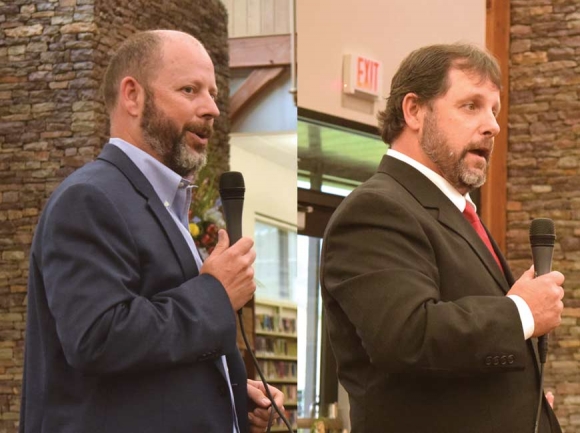 Jim Tate (left) and John Shearl.
Macon County District 1 Commissioner Jim Tate won a third term on the board beating out Republican challenger John Shearl.
Only 14 percent of registered voters in Macon County cast a ballot in the Republican primary and 59 percent of them voted for Tate.
Macon County voters in the Democratic primary also chose Phillip Price to challenge Republican incumbent Rep. Mark Meadows for the District 11 Congressional seat. Price received 52 percent of the vote compared to Steve Woodsmall's 28 percent and Scott Donaldson's 20 percent.