Archived News
Paying the price: Will checkered past haunt congressional candidate?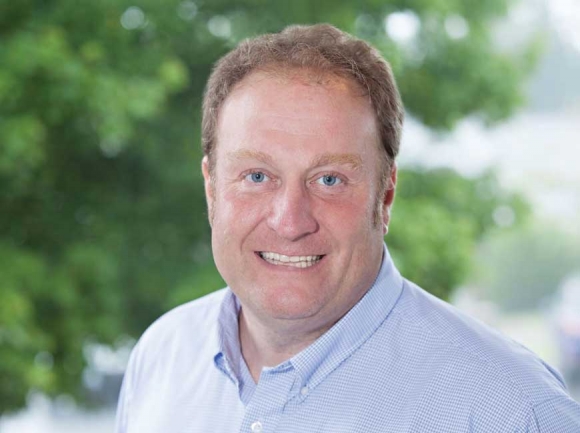 Last week, Phillip Price prevailed in a competitive three-way Democratic primary for the right to challenge incumbent Asheville Republican Congressman Mark Meadows in November.
But stories of Price's past brushes with law enforcement, first reported in local crime blog Trappalachia April 21, didn't gain widespread notice until just days before the May 8 Primary Election.
According to Trappalachia, Price was charged with felony manufacture of marijuana in Haywood County in 1996, a charge he pled down to simple possession. The next year, he pled guilty to marijuana possession.
The next year, his car was searched at a McDowell County checkpoint and a marijuana cigarette was found, although the charge was later thrown out.
In 2000, he was charged with an open container violation and speeding, accepting a lesser charge for speeding and offering a guilty plea for the container. Finally, in 2007 he was charged with DWI in Rutherford County after walking away from his wrecked vehicle.
Now that he's headed to the General Election in November, these issues could affect his viability as a candidate — perhaps negatively, perhaps positively, as Price asserts.
The Smoky Mountain News caught up with Price to talk about his past, and his future.
Smoky Mountain News: On the campaign trail you cited your residence in many counties across the district as a strength. Scott Donaldson won his county. Steve Woodsmall won his county. You won every other one. What do you think this says about your base of support across the district?
Phillip Price: People relate to a working man who has lived here for 34 years, someone who is just like them. Since I announced, I worked for 14 months to meet as many people as I could. I tried to get my message out: better jobs for better paychecks. I talked about a fix to the health-care system. Better access to education. Infrastructure improvements. People responded all across the district.
SMN: Of course, your legal issues are notable. Many have described your growth from those experiences as admirable. What did you learn, and how have you built upon these mistakes?
Price: The accident I had 12 years ago was a critical turning point in my life. It was just luck that no one was hurt. Without question it changed me, because I looked at what I was doing in my life. The accident caused me to look at my family relationships and put a priority on them, above myself. I am a better person because of my past. It doesn't look good on my record, but I haven't lived my life getting ready to run for office.
SMN: These issues emerged late in the campaign, but you hadn't mentioned them publicly, prior. Why not?
Price: These issues did not magically emerge. All of this is public record, and has been for years. I talked to the journalist [Davin Eldridge, of Trappalacha] in January and assumed that this article would be coming out back then. I didn't publicize it myself because I'm not proud of it.
SMN: You won decisively [by nine points over second place finisher Steve Woodsmall] with the majority of voters not knowing about these issues in your past. Going forward, do you think this will lose you some support?
Price: I doubt it. My life is a lot more than a couple of mistakes. I got into this campaign because I was mad about being lied to by politicians trying to kill the only health-insurance plan that has ever worked in this country and the politicians voting for tax cuts for millionaires. My personal life is what it is, but our country is what we are making it to be.
SMN: Do you expect your opponent to use this against you in the campaign?
Price: Meadows will try anything and everything to hide his involvement with Congress's record. I fully expect him to try to use this, too. It won't work, because I will keep talking about his record. The people of Western North Carolina are as tired of being lied to by him as I am.
SMN: Your statements to Trappalachia also indicate that you're pro-cannabis reform. Could you elaborate a bit on that?
Price: Medical cannabis is a much better alternative to pain management than pharmaceutical opioid medication, which is addictive and deadly. Authorizing medical cannabis is a no-brainer. Recreational cannabis, though, is a matter that should be left to the states, not the federal government. I am running for Congress, which doesn't control what the individual states do about recreational cannabis.
SMN: Speak to the possibility that this is a "wedge issue" that, like gay marriage a decade ago, has the potential to drive a wedge between your opponent's supporters and perhaps draw some of them to your cause.
Price: I don't think this is a wedge issue at all. I think this is a uniting issue. This issue connects Republicans, Democrats, across the board. We all know that the time has come for us to move past this unjust prohibition of a God-given plant that will be so useful in so many ways to so many people.