Archived Opinion
Moms, remember to breathe it all in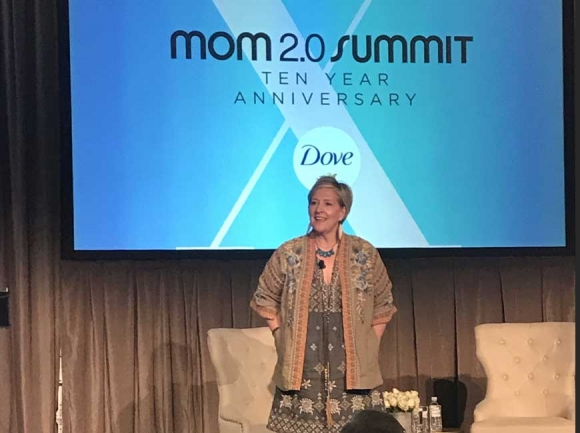 Brene Brown.
Last week, I went to a conference in L.A. with 800 other moms who tell their stories through creative outlets, whether it be blogging, writing, photography, video or social media. Flying out on Wednesday, I was feeling significant mom guilt about leaving my boys and indulging in a conference in sunny California.
There were three keynote speakers: Debbie Allen, Kristen Bell and Brene Brown. You may be familiar with one or more of these ladies. They seemingly have little in common, other than they're women and moms.
Debbie Allen is a world-renowned dancer, actor, choreographer, director and producer. Growing up in the world of dance, my sister and I were very familiar with Allen. She was responsible for impactful movies such as "Fame." She also directed dance productions for many Academy Award shows. As an African-American in her 60s, she didn't arrive upon her successes easily, but she arrived nevertheless.
Kristen Bell is a beautiful, popular actress who plays in comedic movies and sitcoms and is perhaps most well-known as the voice of Anna in the Disney movie "Frozen." This is who she is on the surface. What fans may not realize is that she struggles with depression and anxiety and works in multiple philanthropic ways to combat human suffering.
And then there was Brene Brown, who inspires me daily through her writing and social media posts. She's a shame researcher and through books and talks, helps individuals push through dark feelings to find joy in life. Several things she said resonated with me.
One, vulnerability and courage are not opposite emotions. They are much more intertwined than we realize. Two, adults have forgotten how to play. Play is defined as unstructured time and results in feelings of peace and happiness. Children are experts at play; hence, a child's ability to laugh and smile with his entire self.
Ironically, Mother's Day is this weekend. While nothing or no one will take the place of my mom, these female keynote speakers left me feeling nurtured and encouraged, much like a mom would. I left the conference empowered and recharged.
As many of my readers know, my mom passed away from cancer in August 2016. This will be my second Mother's Day without her. I still think of this day as her day, despite the fact that I've been a mom myself for over nine years now.
I don't look forward to this holiday. I've never been one who enjoys the spotlight or relishes in celebrating myself, so Mother's Day just feels like a regular Sunday to me, although I do plan to spend the day with my sweet boys and dad feeling blessed to be a mommy while also honoring and remembering my own mother.
I mentioned the word "guilt" earlier in the column. A lot of us, especially moms, experience guilt and shame if we're not doing everything "perfectly." It's easy to compare ourselves to other moms who seem to be doing things better or more efficiently or with more energy.
But, as they say, comparison is the thief of joy.
When the plane left LAX, the flight attendant did the regular speech about putting on your own oxygen mask before helping others. This is my metaphor for life. It's hard for moms to put ourselves first, to play and laugh and experience adventures that are primarily for us. It's even hard for us to sit down for 20 minutes at night and read a book when we know there are lunches to be made or clothes to wash.
But the thing is, we need oxygen before we can breathe life into our kids. We have to be happy, refreshed and recharged before we can parent with maximum ability and delight.
Being a mom is the best gift I've ever received. Further, I feel grateful to be part of the most amazing community in the world. Moms have a connection, a knowing that's deeper than words.
My wish for all moms, myself included, is that we stop feeling bad when we do things for ourselves. It's a given that our children are the most important people in our worlds. Their happiness comes first 99 percent of the time. But remember, we can't perform this most important job if we're suffocating. Figure out what fills your lungs with air and ever so mindfully, inhale.
(Susanna Barbee is a digital media specialist for Mountain South Media and a writer and contributing editor for Smoky Mountain News and Smoky Mountain Living. This email address is being protected from spambots. You need JavaScript enabled to view it.)