Archived News
Swain mulls putting sales tax back on ballot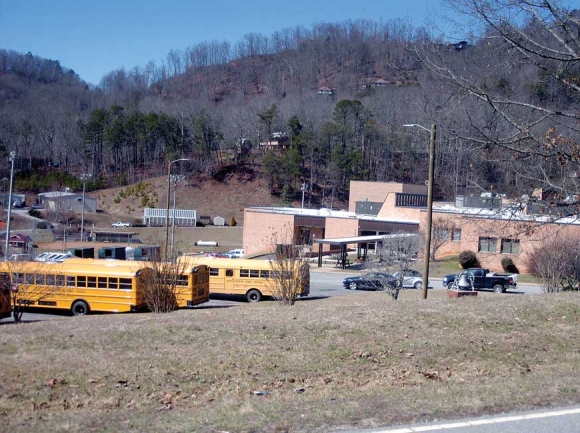 Swain County Schools could see an increase in revenue for capital projects if a quarter-cent sales-tax increase is approved. File photo
As they prepare for the annual budgeting process, Swain County commissioners are considering placing a quarter-cent sales tax increase on the November ballot.
If voters approve the referendum, Swain County's sales tax would increase from 6.75 percent to 7 percent and the county would designate the funds toward capital improvement needs for the school system. The increase is estimated to generate about $300,000 in additional revenue each year, which would help the school system better plan for improvement projects each year.
The same sales tax referendum was placed on the 2016 general election ballot but it failed with about 58 percent of residents voting against it.
"The school board wants it back on there — we have 90 days before the election to get it on the ballot so I asked them to come address it with us. It needs to be done soon," said Commissioner Danny Burns. "And we need to help promote it any way we can."
Commissioners think the increase didn't pass in 2016 because the board of education and the county didn't educate the public enough about what it would be used for. Others say Swain County residents are simply adamantly opposed to an increase in any kind of tax.
Commission Chairman Phil Carson said he understands the hesitancy but also realizes that increasing the sales tax is the best way to generate new revenue without placing the entire burden on the taxpayers of Swain County.
"Studies show the majority is paid by the folks who visit here — we're the last hold out on that," he said, adding that other counties are already taking advantage of the full 7 percent sales tax allowance. "And the tax is not on food, gas or medicine. Our schools need that money."
With everything in the news about mass school shooting and recent social media threats that forced Swain County Schools to go into lockdown mode in February, commissioners are hopeful residents have a better understanding of the upgrades needed at the schools to improve safety.
Approving a sales tax increase would also take some pressure off the county's budget requests from the schools and other departments. Sheriff Curtis Cochran has already asked for funding for two additional school resource officers — one more for Swain Middle and one more for Swain High.
The commissioners have a joint meeting planned with the school board to talk about their budgeting needs on May 15. The commissioners will then hold a budget workshop at 6 p.m. May 22 at the administrative building.