Archived News
Town of Franklin releases preliminary budget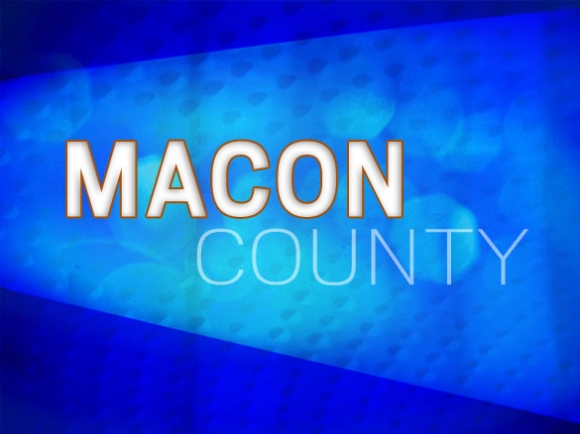 With the 2018-19 preliminary budget in hand, Franklin Town Council will have a week to review it before the board's May 15 budget workshop.
The preliminary budget does not currently include a property tax increase, though Mayor Bob Scott has brought it up as a possibility considering how tight the upcoming budget will be.
Franklin's property tax rate is 28 cents per $100 of assessed value and is still one of the lowest in the region. Sylva's rate is 42.5 cents, Waynesville's is 48.57, Canton's is 58 cents and Maggie Valley's is 39 cents.
"I'm not advocating it but I do think we're going to have to look at a small tax increase because so much of what we depend on has been cut at the state and federal level and we're expected to pick up the slack," Scott said at an April 16 budget workshop. "Do we want to start cutting services or looking at cutting back on the nonprofit funding pool? These are the first things to go."
Town Manager Summer Woodard said at the time that 1-cent tax increase would produce another $60,000 while a 4-cent increase would generate about $240,000 a year.
Councilmembers seemed hesitant to talk about an increase without seeing the preliminary budget and without having a concrete plan of how they would spend the additional revenue.
Woodard did not include an increase in the proposed budget but she did have to allocate just over $239,000 from the town's fund balance to balance the budget.
"The town should be cautious when using fund balance," she wrote in her budget statement.
The fund balance is a reserve fund to use in times of emergency and the state recommends local governments keep at least 8 percent of its annual expenditures in the fund balance, though Franklin's fund is much healthier. Woodard said the town has about half a year's expenditures in reserve.
The proposed budget does call for a 4 percent increase to the town's water and sewer rates in order to maintain existing infrastructure, to upgrade the water plant and to continue funding the town's comprehensive improvement plan. The proposed increase would only affect base and volume charges — not tap and connection fees.
The budget also calls for a 2 percent cost-of-living adjustment and 1 percent one-time payment based on salaries for all positions. Woodard doesn't anticipate any increase in medical, dental or workers compensation insurance for employees or any major decrease in revenue streams.
"Franchise tax is projected to decrease $10,000. The biggest contributor to the decrease in franchise tax revenue is that more people are eliminating landlines from their homes and relying solely on cell phones," Woodard said.
The town will continue to work on phase one of the water treatment plant upgrade and expansion project, which is estimated to be completed by December 2018. The first debt payment on the $3.2 million loan is due this coming fiscal year.
The town has also budgeted $23,000 to buy a portable bathroom trailer to be used during town festivals and events, $10,000 to replace the roof on the town square gazebo and $11,000 was budgeted for a snow and ice pretreatment brine sprayer for the streets department.
Franklin plans to invest another $7,500 to make more improvements to Memorial Park, including pouring a new concrete slab for the pavilion area.
The town council will hold a budget workshop at 5:30 p.m. Tuesday, May 15, at town hall. The entire proposed budget may be viewed at www.franklinnc.com/proposed-budget-franklin-nc-2018-2019.html.