Archived News
Unofficial Primary Election results are in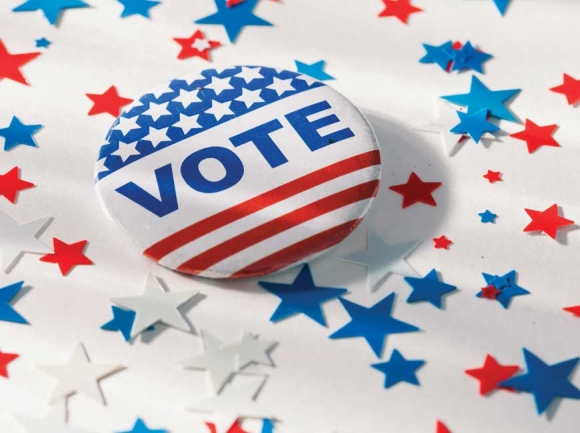 The unofficial results of the May 8 Primary Election are now in with all precincts reporting.
Phillip Price came out on top in the Democratic primary for U.S. House District 11 and will move on to face incumbent Republican Rep. Mark Meadows in November.
Phillip Price 40.60%
Steve Woodsmall 31.15%
Scott Donaldson 28.25%
Haywood County
In Haywood County, Republican candidate Tommy Long was the top vote getter out of four running for county commissioner.
Tommy Long 29.9%
Mark Pless 24.86%
Philip Wight 22.65%
Terry Ramey 22.59%
Hunter Plemmons won the clerk of court race, taking home about 65 percent of the vote against his two competitors.
Hunter Plemmons 64.7%
Eddie West 19.8%
Jim Moore 15.5%
Republican Mike Matthews won the primary in the tax collector race against Tubby Ferguson, but will have to face another opponent in November.
Mike Matthews 53.5%
Tubby Ferguson 46.5%
Jackson County
Republican Charles Elders will move forward to the November election after beating Jarrett Crowe in the Jackson County commissioner primary.
Charles Elders 78.2%
Jarrett Crowe 21.8%
Clerk of court
Ann Melton 76.3%
Kim Poteet 23.7%
Sheriff
Doug Farmer 68.7%
Brent McMahan 31.3%
Macon County
Incumbent Republican Jim Tate won the Macon County commissioner primary against challenger John Shearl. Tate has no competition in the November election.
Jim Tate 59.4%
John Shearl 40.6%
Swain County
Democrat Ben Bushyhead will be the next chairman of the Swain County commissioners after defeating incumbent Phil Carson in the primary.
Ben Bushyhead 59.3%
Phil Carson 40.7%
Incumbent Democrat Danny Burns and newcomer John Parton will move on to the general election since they were the top two vote getters among three candidates for commissioner.
Danny Burns 41.3%
John Parton 33.9%
Wayne Dover 24.8%
On the Republican commissioner ballot, Holly Bowick and Kevin Seagle will move on to the November election.
Holly Bowick 37.5%
Kevin Seagle 35.6%
Vance Greene 26.9%
Clerk of court
Misti Watson Jones 67.1%
Deborah Smith 32.9%