Archived Arts & Entertainment
This must be the place: 'Welcome to TRL, I'm Carson Daly…'
Wednesday, April 25, 2018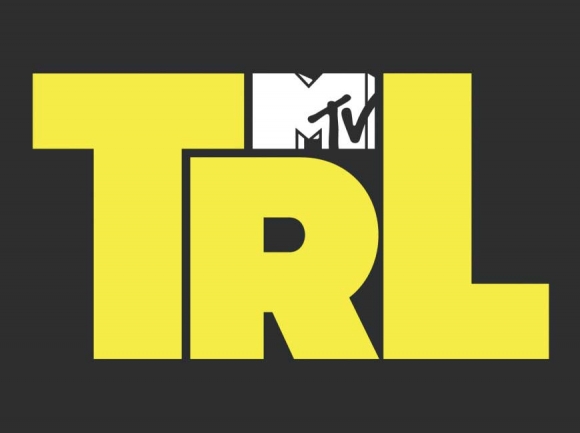 "How did you get into all this?"
Standing in the hallway of The Grey Eagle this past Monday evening, I was asked that question by a well-known Asheville singer-songwriter. We were both at the legendary music venue for an intimate solo gig by Jeremy Garrett, fiddler/singer for Grammy winning bluegrass/jam act The Infamous Stringdusters. To which, I had just conducted a live onstage Q&A with Garrett.
Finishing my beer, I was heading for the bathroom when the singer-songwriter stopped me and shook my hand:
Singer-songwriter: "Hey man, I have a new record out this summer. I'd love to send it to you to listen to, then sit down and chat with you about it."
Me: "Sure, that'd be great. Look forward to it."
Singer-songwriter: "Dude, you've been getting some wild interviews lately. Graham Nash. David Crosby. Art Garfunkel. Wayne Coyne. Sheesh. Makes me intimidated to sit down and talk to you about what I'm doing."
Me: "Nah, man. I love it all. I'd be just as happy to chat with you as anyone else. It's about sharing the love of music with others, connecting all the dots of a community and its artists, and that's what I want to do."
Singer-songwriter: "Yeah, I mean, I play music and everything, but you seriously love music. It's unreal. How did you get into all of this?"
Well, in essence, the seed was planted when I was a teenager. Growing up in the late 1990s, there was nothing I looked forward to more than getting back home from middle school as fast I could to catch Total Request Live (TRL). With a rotating casts of MTV VJs (mainly Carson Daly) premiering the latest music videos and requests from audience members and viewers, my cronies and I would watch in awe as Times Square was overtaken by kids our age, all excited to be on national television, to be in the presence of their musical heroes who would casually swing by MTV Studios to say hey to the multitude of screaming millennials.
When I was senior in high school (2002-2003), my mother's childhood friend had a daughter who worked at MTV Studios for MTV2. Somehow, I was able to make my way down to New York City, and there I was, getting a private tour of the TRL studios. I even got to get my picture taken in that iconic photo booth all the celebrities would sit and pose in. This was big stuff for a kid from a town with more cows than people in Upstate New York.
It was then and there I decided to go to college for broadcast journalism. I was going to be Carson Daly. Quinnipiac University in Connecticut. And right towards the end of my schooling, it was apparent that TRL was losing steam (only to be cancelled in 2008). The advent of YouTube and instant digital gratification at the hands of the Internet ended the daily urge (that I knew well) to wait until after school to see the latest music videos. No more need for Carson Daly & Co. The road had been closed on that avenue of my dreams.
But, in some cosmically serendipitous series of events, I found myself at a winter music festival (March 2006) in the frozen depths of the Adirondack Mountains of Lake Placid, New York. By chance, I met a friend-of-a-friend who happened to run a (now defunct) music magazine in Burlington, Vermont. I needed an internship to graduate. He needed an intern. I jumped on it, not knowing anything about how to interview musicians, let alone how to put those words and thoughts into coherent sentences and paragraphs that could hold a reader's attention.
In the beginning, I was what bluegrass great Peter Rowan (my first real deal interview) would refer to as a "greenhorn," someone who is wet behind the ears, just barely getting out of the gate in terms of your pursuits, and even perceptions of the who, what, where, when and why of your aspirations.
And yet, I kept doing it, kept liking it more and more. It just felt good, a natural kind of high sitting there with a musician you respect and kicking the can of conversation around, away from noisy crowds and vast highways. It just made sense to me to do it, and still does, even more so today.
Patterson Hood of the Drive-By Truckers once told me, "What's more human than music? That, and literature and art are the three things the human race got right." And I agree with him, wholeheartedly. Personally, I aim to connect people, places and things through the power of music, especially when performed live. There's something so magical — a sense of unknown adventure — that resides at the heart of a live performance. It's a feeling I keep chasing after, each and every show I find myself at, regardless of crowd size and what not.
Music is the true common denominator between all walks of humanity. It's in our genetics to feel the ancient, sacred sensations caused by rhythm and dance, percussion and soul. And I aim to bring those feelings to the surface of our publication, to celebrate the joy of music and the intricate minds behind the sounds, all in an effort to share and spread a sense of compassion to fellow man in seemingly dark times where division can override camaraderie.
Life is beautiful, grasp for it, y'all.
Hot picks
1 There will be a full day of live music, barbecue and craft beer from 11 a.m. to 9 p.m. Saturday, April 28, at Outdoor 76 in Franklin.
2 The Greening Up the Mountains "After Party" will kickoff at 5 p.m. Saturday, April 28, at the Soul Infusion Tea House & Bistro in Sylva.
3 Country legend Tanya Tucker will perform at 7:30 p.m. Friday, May 4, at the Smoky Mountain Center for the Performing Arts in Franklin.
4 The Friends of the Library will feature bestselling author Wiley Cash as guest speaker at 7 p.m. Thursday, May 3, at the First United Methodist Church's Christian Growth Center in Waynesville.
5 The Art After Dark 2018 season will kickoff from 6 to 9 p.m. Friday, May 4, in downtown Waynesville.