Archived News
Meet the Macon County commissioner candidates
Wednesday, April 25, 2018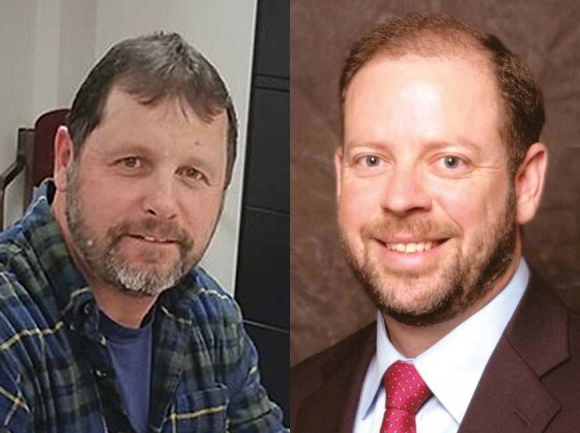 Jim Shearl (left) and Jim Tate.
The Smoky Mountain News and The Macon County News will jointly host a meet and greet and candidate forum from 5:30 to 7 p.m. Wednesday, April 25, at the Macon County Public Library.
The public is invited to meet the candidates for Macon County commissioner candidates for District 1 — incumbent Jim Tate and challenger Jim Shearl. Both Republicans, the two candidates will face off in the May 8 Primary Election. Smoky Mountain News' News Editor Jessi Stone and Macon County News Reporter Brittney Lofthouse will moderate the event asking their own questions plus questions submitted from the public.
Macon County commissioner candidates will have an opportunity to introduce themselves and explain why they are running. Then, they will be given three minutes to answer each question. If time allows, audience members will be allowed to ask questions at the end.
Because this will be the first in a series of forums, and the first opportunity voters will have to meet several of the candidates who will appear on the November election, all candidates in the November election, for all offices, have been invited to attend the forum for the candidate meet and greet at 5:30 p.m.
With no formal agency or organization in Macon County, such as the League of Women Voters, existing in the county today, both news publications believe it to be imperative to host forums and public events for voters to have the opportunity to get to know candidates.
Early voting for the Tuesday, May 8 primary kicked off on Thursday, April 19, and runs through Saturday, May 5, giving voters the opportunity to cast their ballots ahead of Election Day.