Archived Special Coverage
Summer camps help kids stay sharp
Wednesday, April 18, 2018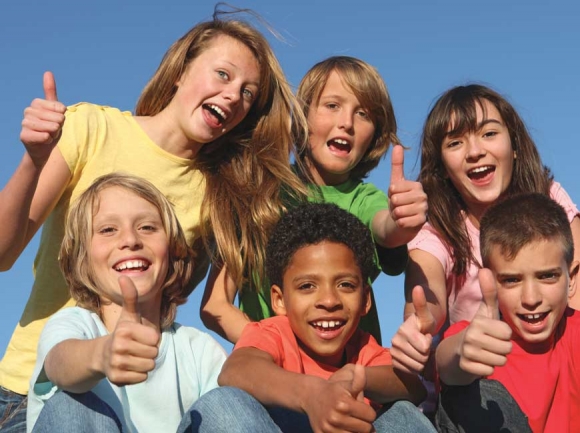 When the last bell rings and the doors fly open loosing schoolchildren across the nation out into the sunny summer streets, many of them will turn right back around and participate in a plethora of camps and activities designed to keep them off the couch and active in the world around them.
"These camps are important to help kids keep their school skills sharp over the summer," said Tausha Forney, youth mentor at Waynesville's Pigeon Multicultural Development Center.
Throughout Western North Carolina, a variety of academic, athletic and enrichment programs are offered by governments, nonprofits and private businesses to meet that need, as well as the need of working parents to ensure their kids are supervised while they're at work.
Among those programs, for the 15th year, is the summer program at the Pigeon Center.
Titled, "Away we go!" this year's offering will focus on world travel.
"We're going to do countries, food, music, games, all that stuff," Forney said. "We want them to experience things they may not be able to otherwise. "
As is typical of many such programs, breakfast, lunch and snacks are provided each day; the camp is in session from June 18 through Aug. 17 and runs from 8 a.m. to 5 p.m., Monday through Friday. The cost of the entire nine-week session — there are no daily or weekly rates — is $450.
But it's not all fun and games, according to Forney.
"We do a reading and math program inside this program," she said. "Our program is more than just playing, or childcare. It's enrichment."
Also typical of such programs is the possibility of financial assistance in the form of scholarships or grants, especially in the case of families with multiple children.
Registrations for the Pigeon Center program are already being accepted. Forney said that the program is broken down into age groups, with about 10 spots available for five- to seven-year-olds as well as another 10 for those aged eight to 10. For ages 11 to 13, there are about 8 spots, but only three or four remaining for those 14 and older.
Forney said that the program has a long history of selling out, and although it's still early, parents — especially those with more than one child — need to remain mindful of the dates.
"They should not rush," Forney laughed, "but they should not take their time."