Archived News
Lake Junaluska to begin restoring bridge over dam
Wednesday, April 11, 2018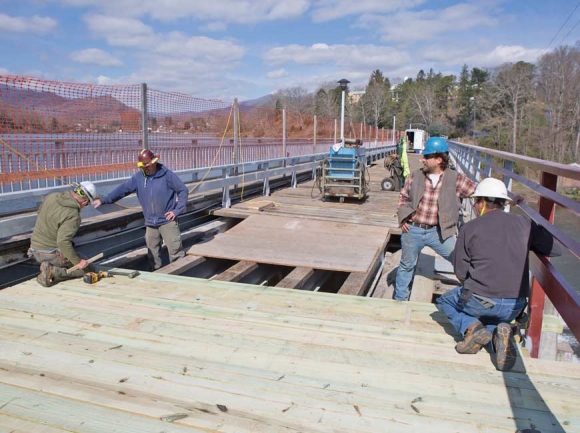 Lake Junaluska has received a certificate of approval from the North Carolina Department of Environmental Quality authorizing construction activity to begin on the restoration of the bridge over the dam.
The work is expected to take four to six months to complete, according to Mackie McKay with RCF Construction, which is contracted to restore the bridge.
The $1.2 million project is being paid from a combination of charitable giving and service charges from property owners at Lake Junaluska.
"This iconic bridge is being restored to vehicular traffic and maintained for pedestrian use because of gifts from those who love Lake Junaluska and use its facilities," said Ken Howle, executive director at Lake Junaluska. "It has been an amazing experience to watch the overwhelming amount of charitable support we've received."
The pedestrian walkway will remain open throughout the project unless it is necessary to close it for short periods for safety reasons.
The Lake Junaluska bridge has existed for more than 100 years, and it has served as a vehicular route and pedestrian walkway. In 2016, the bridge was closed to vehicular traffic due to deterioration of the bridge's steel support beams. In 2017, the Lake Junaluska Board of Trustees voted to restore the bridge to vehicular and pedestrian traffic.
Renewal of the bridge will maintain the full loop of the walking trail, make it possible to drive completely around the lake and restore one of Lake Junaluska's historic landmarks.