Archived Reading Room
Maybe we'll never know just what women want
Wednesday, March 28, 2018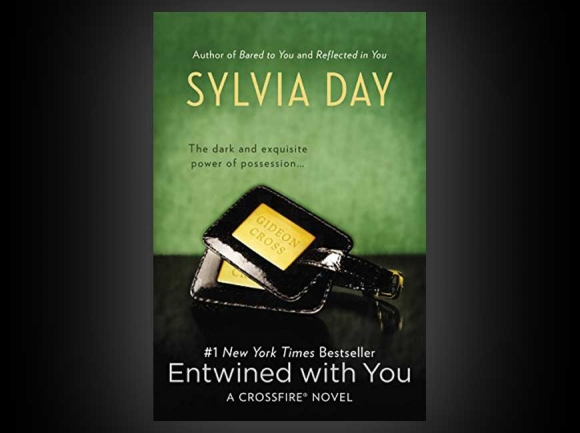 "What do women want?"
Sigmund Freud's famous question crosses the lips of most men at one time or another. Goaded by desire, love, frustration, or failure, we open our investigation, searching for clues to the conundrums of womanhood, some fingerprint, some bit of DNA, that will unveil the mysteries of the female heart and mind. Often, however, our sleuthing leads only to greater confusion. Like Churchill's Russia, the female of the species remains for many men "a riddle wrapped in a mystery inside an enigma."
The great difficulty with Freud's question lies with the question itself. Its imprecision and broad scope makes reckoning the origins of the universe a simple task by comparison. Women are individuals, and attempts to reduce their nature to universal formulae run into trouble.
We can, of course, acknowledge as self-evident some common desires of women.
Like men, they want respect.
Like men, they want equal opportunity and equal pay.
Like men, they want their political rights.
Like men, they want to be loved.
After that, I'd say all bets are off.
The recent explosions caused by Harvey Weinstein and his ilk have demonstrated that women themselves disagree on what they want and what it means to be a woman. Some feminists, for instance, have condemned men and called for more protection for women, while others have retorted that such protection is demeaning, that women need to be strong and defend themselves. These fractures in feminism are natural. To expect half the world's population to march in lockstep under any kind of banner simply won't work.
Feminism has many faces. Take, for example, some of the romance novels now in circulation.
Once upon a time, readers identified a romance novel by its cookie-cutter plot and paperback cover, which featured a ruggedly handsome man, shirt open to the navel, holding in his arms a beautiful, windblown — or bed-blown — woman. The story ran along these lines: girl meets boy, girl loses boy, girl undergoes various trials and temptations, girl gets boy in the end.
Today that storyline may remain the same, but a recent encounter with some "romance" novels in my public library has revealed a drastic change in the details.
While browsing, I noticed a number of novels by a certain Sylvia Day and opened one titled Entwined With You. (Allow me to note, book at hand but unread, which is how it will remain, that I have just noticed, on the back cover, the discrete warning: "Mature Audience.") Entwined With You delivers two characters, Gideon Cross and Eva Tramell, who must overcome some obstacle I never bothered to discern, all while bonking each other's brains out.
On page after page, Gideon and Eva tremble, gasp, glisten, glide, kiss, fondle and pump, exploring boudoir topographies as numerous and complex as those depicted in the Kama Sutra. Day's breathless descriptions of tangled flesh prevent direct quotation in this review, but I can offer this mild sample of the book's spice: "I burrowed into his body, moaning when he shifted … half over me. I caught his lower lip between my teeth and stroked the curve with the tip of my tongue."
Written by a woman, Entwined With You gives us, we may assume, one woman's vision of what some females want, though I doubt her philosophy would pass muster with the women's studies department in a major university.
Then there's Helen Hardt's Obsession, also lolling about promiscuously on my public library's shelves. (I wonder: Is Hardt a pseudonym? Hardt calls to mind both hard and heart. Dear Dr. Freud, please email me the ramifications of my conjecture. Oops. Email me, as well, the meaning of my use of the word ramifications.)
Obsession features Jade Roberts and Talon Steel — oh, come on, you have to love those names — whose frolics of the flesh cause more explosions than the Fourth of July at Lake Junaluska. Like Entwined, such passages from Obsession must remain in the book's bedroom, but I will include one relatively innocent sample that brought a burst of laughter in my very quiet public library:
"She gripped me with sweet suction, as she always did. Every time with her was like the first time. She was a drug I could no longer live without. The noises she made, the way she smelled, tasted, like fresh apples from my orchard…
"God, Talon. I need to come …"
She shattered around me, her walls grasping me."
Can women smell and taste like fresh apples? If so, why do they wear perfume? And what sort of apples do they conjure up? Gala? Golden Delicious? Granny Smith? Will they taste even better sprinkled with salt?
Now, back to the question: What do some women want? Do boatloads of women dream of being Jade Roberts or Eva Tramell? Do they lust after domination by men named Talon and Gideon?
Some of them must. How do I know? Because someone's buying these books, someone's putting them in libraries and bookstores, and I think I can guarantee that these readers are not male, as the XY chromosomal crew prefers to seek out its pornography online rather than in literature.
Looking at these books — and looking is all I did; the librarians here know me well, and even if I cared to read these novels, I would be embarrassed to bring them to the checkout desk — reinforces the above observations. All women are not alike. Some clearly love such stories. Some would be offended. Some might be amused.
A few conclusions:
If such novels constitute "romance," then romance is toe-tagged in the morgue.
Some women clearly fantasize about being dominated.
The difference between hard-core pornography and soft-core pornography: the former adheres to "slam bam thank you ma'am" while the latter offers a plotline and characters with names.
Women, like men, are complex creatures who can never be lumped into a single entity.
Finally, men and women will always remain mysteries one to the other. Instead of being upset by this mutual inscrutability, why not just settle back and enjoy the show?