Archived News
Macon sheriff now able to seize digital forfeitures
Wednesday, March 21, 2018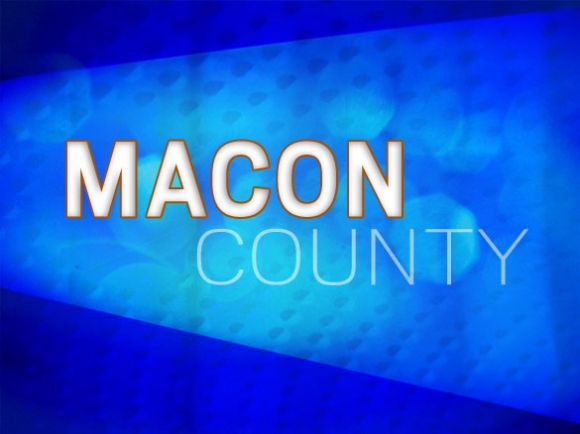 Drug dealers are constantly finding new ways to protect their assets and the Macon County Sheriff's office is trying to keep up with the latest trends.
"When we're trying to dismantle these drug organizations we have to look at multifaceted ways of how they operate," Narcotics Deputy Josh Stewart told Macon County commissioners last week. "With new technology, drug dealers aren't going in with a bag of cash … they're using crypto-currency and prepaid Visa cards."
While deputies can seize cash associated with a drug bust investigation, they can't get their hands on the increasing amounts of "digital currency" associated with the drug operations.
"We need to take their drugs and the proceeds from those drugs so they can't use the money they have to get out of jail and go buy more drugs to sell," Stewart said.
To be able to access those digital drug proceeds, the Macon County commissioners approved entering into a contract with ERAD (Electronic Recovery and Access to Data). Using a handheld device, the ERAD program will allow law enforcement to swipe prepaid cards and seize the fund balance.
The county will pay a $300 annual licensing fee to use the ERAD program and 7.7 percent of the forfeitures the sheriff's department collects. Stewart said the federal government is also entitled to a percentage of civil forfeitures. He said the federal government typically gets about 30 percent of forfeitures.
"It costs money to seize money," said Sheriff Robbie Holland. "Eventually this will be mainstream and then they'll look for another way."
Civil forfeiture has been a controversial issue in recent years, as some law enforcement agencies have found a way to abuse the system for their own financial benefit. According to the ACLU, forfeitures were originally presented as a way to cut off the resources to large-scale criminal enterprises but are being used today to pad the tightening budgets of enforcement agencies.
"For people whose property has been seized through civil asset forfeiture, legally regaining such property is notoriously difficult and expensive, with costs sometimes exceeding the value of the property," the ACLU states. "With the total value of property seized increasing every year, calls for reform are growing louder, and CLRP is at the forefront of organizations seeking to rein in the practice."
The U.S. Department of Justice has guidelines regarding how forfeiture funds can be used — investigations, training and education, costs associated with law enforcement or detention facilities, equipment, service contracts, travel costs, law enforcement awards or memorials and drug and gang education awareness programs. Funds may not be used to pay salaries or overtime for deputies.
Sgt. Don Willis said the Macon County Sheriff's Office has used forfeiture funds to purchase surveillance equipment, vehicles and to assist in investigations of criminal activity.
In 2015, the Macon Sheriff's Office seized $3,683 in state forfeiture funds; $9,000 in state forfeitures and nearly $24,000 in federal forfeitures during 2016; about $21,000 in state forfeitures and $6,243 in federal forfeitures in 2017; and $2,774 so far in 2018.