Archived Arts & Entertainment
'Let the freaks take back the night…'
Wednesday, March 14, 2018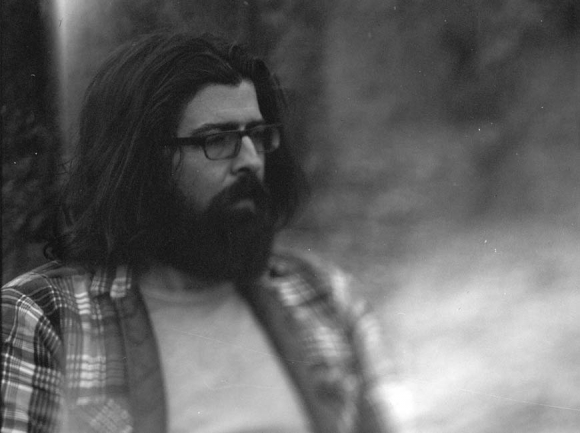 The further you meander down the road of life, the more you come to realize just how haphazardly bumpy and ever-rolling the trek actually is — and remains so — when push comes to shove.
For singer-songwriter Scott Low, the endless miles of hard pavement and even harder stages earned along the open road of America have proved one thing, one crucial spark of thought — there has got to be another way.
Based out of the deep woods surrounding Clayton, Georgia, Low and his wife recently launched the Hatch Camp & Art Farm. Part artistic sanctuary, part idealistic vision for a better world, it's a property and a lifestyle very much influenced by his young son and the recent birth of his daughter.
Creative minds and the curious alike continually flock to the farm, seemingly from every direction. The result of which is a safe and supportive place where folks can create without fear of judgment, where no idea is to crazy to, well, be hatched.
And with his latest album, "Burning Tires, Smoking Gun" (out June 15 on 10 Foot Woody Records), Low himself is going through a personal rebirth, a transition from his summer to autumn years once his 40th birthday came and went on the calendar.
While most may cringe at the notion of a birthday milestone worth noting beyond 30, Low gets it, understanding why gettin' older is a privilege — one that yields its wisdom the more you embrace the changing seasons within the childlike wonder of your heart and soul.
Smoky Mountain News: What's the idea behind the Hatch Camp & Art Farm? And why is it important that a place like that exists?
Scott Low: We found a great little mountain holler with frontage on trout water and plenty of room to plant some art in the ground. I want a place that can breed happiness. Fly fishing, family, farming, music, and art that can shape our property into a haven for and epicenter of conservation of our American folk traditions and resources. People get the chance to leave the fast pace device driven social hustle and bustle. Come and find some quiet or a concert of amazing southeast music makers. My family and I are just getting started, but the visions of guiding folks fly fishing with farm to table food then concerts and art shows should bring some great shots of culture to the arm of Rabun County and the surrounding areas. Visions of kids, veterans, female fly fishing camps and retreats. Looking to add a sculpture garden through the camp. Disc Golf? Fresh and dried herbs and flowers? Melons and pumpkins? Tree house cabins with heated lodging? Frontier cast iron wood fired kitchen? I feel like myself and all of us need this.
SMN: The tide is turning when you look at the scene in Nashville. What does that say about where we are, and where we're headed, in the music industry?
SL: The music industry is facing huge challenges of not only the vast archives of great songs already created, but the streaming services that have killed our profits. Thus, raising concert ticket prices and increasing many new releases of do-it-yourself independent albums — some great, some haphazard. So many artists have begun speaking through their music about the injustices surrounding us. We as artists have the power to help swing social movement or at least adjust some perspective. But, it still is our art, and must be diligently created with originality and respect for the traditions and songs that have come before. I urge all my creative friends to bear your arms of song or print or paint. Plant that art in the ground.
SMN: What's the role of the singer-songwriter in our modern world, and why is that role vital in the grand scheme of things?
SL: Say something. This machine (aka: guitar) can kill Fascists or whatever you want it to. We don't have to agree with each other all the time, but we need to respect and be compassionate to our neighbor. Writing with purpose and delivering with style and grace. It sounds so cliché, but we have the power to alter perspectives and get people to actually listen again. Framing it with three simple chords on a reasonable stage to a receptive audience, the power of what we have penned can really hit listeners in the heart. The listening crowd can be a unicorn to find sometimes, but it's hard to find any room where one person didn't gain one thing from our songs. Be creative and write with direction. Say something. Do something. Don't just be a singer-songwriter — be an artist. Don't let the overproduced, plain bread radio waves discourage you. Go listen to Nick Drake or Elliot Smith and understand the simple can be just as powerful as full KISS makeup and pyrotechnics. This machine can create love and understanding.
Want to go?
Singer-songwriter Scott Low and Isaiah Breedlove will perform at 9 p.m. Friday, March 16, at The Cut Cocktail Lounge in Sylva. The duo will also hit the stage at 8 p.m. Saturday, March 31, at Nantahala Brewing in Bryson City.
Both shows are free and open to the public. For more information on Low and his new album, click on www.scottlowsongs.com. For more on the Hatch Farm, click on www.facebook.com/hatchfarm.
Hot picks
1 Americana/blues musician and storyteller Scott Ainslie will perform at 7:30 p.m. Saturday, March 17, at the Boone-Withers House in Waynesville.
2 The African Friendship Dinner will be held from 6 to 8 p.m. Friday, March 16, at the Folkmoot Friendship Center in Waynesville.
3 Nantahala Brewing (Bryson City) will host Rick Rushing & The Blues Strangers (blues/rock) at 8 p.m. Saturday, March 17.
4 Innovation Brewing (Sylva) will host Modern Strangers (rock/pop) during the "St. Patrick's Day Celebration" at 8 p.m. Saturday, March 17.
5 Americana/bluegrass group Ol' Dirty Bathtub will perform at 9 p.m. Saturday, March 17, in The Gem at Boojum Brewing in Waynesville.