Archived News
Drug crisis unit vote delayed in Cherokee
Wednesday, March 14, 2018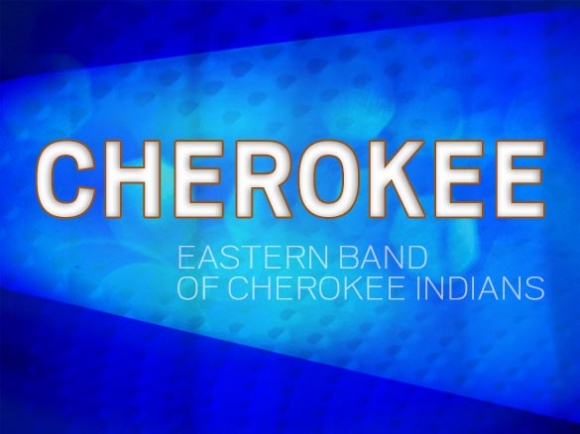 Plans to build a crisis stabilization unit in Cherokee for people battling addictions stalled this month when Tribal Council, for the second month running, voted to delay approval of the $31.5 million expenditure.
As designed, the crisis unit would hold about 18 people, with the potential to double that capacity should more beds be needed. It would be a safe and comfortable place for people to recover from addiction withdrawals, with secure corridors to ensure that patients who are in law enforcement custody would not need officers to accompany them except when actually leaving or entering the building.
It's a sorely needed resource, Casey Cooper, CEO of the Cherokee Indian Hospital Authority, told Tribal Council during its March 1 meeting.
"Now these patients are staying anywhere from two days to two months and sometimes even longer than two months in these little emergency rooms that are specifically designed to prevent suicide," he said. "They are essentially incarcerated in our emergency room."
In addition to the crisis room, the building would also contain some administrative offices and an entire floor devoted to Analenisgi Behavioral Health, a program that works to turn addicts into productive members of society and has been located in temporary space since its creation in 2015. While these services would technically be located in the old hospital, in truth the building will be mostly new upon completion — plans call for demolishing three-quarters of the existing building.
Cooper said the renovated building would not be as costly per square foot as the new hospital building, as the priorities for the crisis unit would be different than those of the main hospital building.
"The number one priority is safety," he said. "The number two priority was that it flow and be seamless with the existing building, and number three is that to the extent it was affordable we didn't want it to be so stark that it appeared these patients were any less worthy than anyone else in the community."
Tribal Council members all agreed on the virtues of the plan and the need to build a quality crisis care center, expressing deep concern for the addiction issues plaguing friends and family.
"There's a difference between spending and investing," said Councilmember Jeremy Wilson, of Wolfetown. "I think this is more than just spending for a building. This is investing in our community and its members who deal with these issues."
However, for the second month running, Council wound up delaying a vote.
"I don't think we've got that kind of money, people," said Councilmember Tommye Saunooke, of Painttown. "Where is it coming from? I need to know that."
Cooper said the project would likely cost $35-36 million, with $31.5 million requested from Tribal Council and the remainder coming from the hospital's cash reserves.
"This is a scenario where we would recommend some type of debt financing for this project," said Secretary of Finance Cory Blankenship.
However, he cautioned, Tribal Council should step back and take a hard look at its spending priorities over the next several years.
"There's nearly half a billion dollars in potential projects for the next five years that have been proposed with a resolution attached, or they're major infrastructure projects," Blankenship said.
The majority of those projects, Blankenship said, are not revenue-generating projects.
"There's a trend in all of those, and the trend is that almost none of them have any funding attached," added Principal Chief Richard Sneed.
What Tribal Council needs to do, Sneed said, is to step back and prioritize which projects it wants to do and when it wants to do them.
"We have very healthy resources and we're very blessed with the financial resources we have as a tribe, but they have a limit, and there's only so much we can do within a certain timeframe," Blankenship said. "We can see the need within the community, but what is the schedule and what is the priority as to how we're going to make those investments?"
Cooper said that he understands $31.5 million is a lot of money and that Tribal Council's job is to think carefully about such expenditures. However, he reminded Council, the funding request was the result of the hospital carrying out what Council had previously directed it to do.
"Let me be really, really clear about this," he said. "We are pursuing this because there was a time when this was a priority of Tribal Council. We were given a directive to do this."
Tribal Council approved a $1.7 million design phase for the project in October 2016. However, only five of the 12 who were on Tribal Council at that time were re-elected in 2017.
Cooper cautioned Tribal Council that delaying the vote would not be a neutral decision. Depending on the length of the delay, he said, the architects and designers might move on to other projects, forcing the tribe to begin a new contract with somebody else — something that would increase the cost. He also pointed out that construction costs are rising by the month.
"There will certainly be an escalation in the project cost as we see the economy revving the way that it is," he said.
Multiple councilmembers asked about the possibility of the hospital sharing the cost with the tribe.
"I can't tell you we can afford to finance the debt if you wanted the hospital to do this without tribal support," Cooper said.
It remains to be seen when, and if, Council will approve funding for the project. Before discussing it again, the body plans to hold a work session during which it will take a close look at proposed projects and develop a five-to-10-year plan to execute them.
"Council, we have a lot of work to do," said Chairman Adam Wachacha, of Snowbird. "There's some decisions that will have to be made here in the near future."