Archived News
No decision on Duke Energy rate hike for WNC
Wednesday, March 14, 2018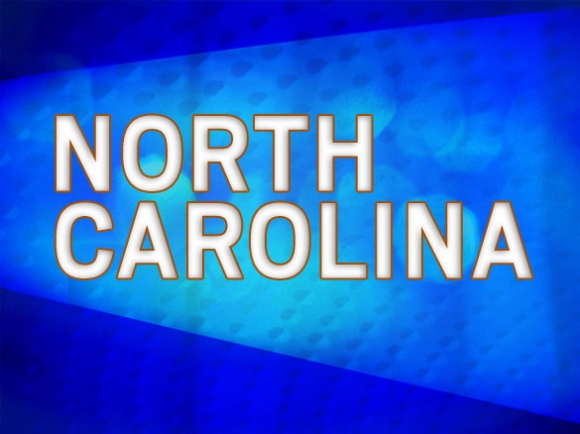 The North Carolina Public Utilities Commission has not yet ruled on a rate increase request for Duke Energy customers in Western North Carolina despite conflicting reports.
Several media outlets, including The Smoky Mountain News' story two weeks ago, mistakenly reported the utilities commission reached a decision on the rate hike increase. However, that Feb. 23 ruling was for a separate request from Duke Energy Progress and will only impact customers in the eastern part of the state as well as Asheville.
The decision on Duke Energy Carolinas' request for a rate increase impacting WNC customers is still forthcoming. As part of the process, a public hearing was held in Franklin in January — a dozen local Duke customers gave testimony regarding the proposed rate increase and none of them were in favor.
Then, the utilities commission began hearing expert witnesses March 5 in Raleigh and is likely to take several weeks before a decision is announced. No other public testimony will be heard.
In its request, Duke Energy Carolinas asked to increase its rates and charges to produce additional overall annual North Carolina retail revenues of about $611 million. For an existing residential customer who uses 1,000 kilowatt-hours of power monthly, Duke's proposed rates would increase the monthly bill from $103.96 to $122.68 — an 18 percent increase.
The proposed increase also includes an increase to the basic customer charge from $11.13 to $19.50 for most residential accounts. The basic customer charge would increase from $16.45 to $22.50 for most small general service customers, from $20.32 to $30 for medium general service customers, and from $154.85 to $204 for large general service customers.
Duke Energy stated the increase in revenue would be used to modernize its electric system; generate cleaner power through renewable resources; manage and close its coal ash basins; respond to major storms like Hurricane Matthew and to continually improve service to its customers.
Duke's application states that about $135 million of the requested $611 million is intended to recover ash basin closure compliance costs incurred since Jan. 1, 2015, following the Dan River coal ash spill. Duke also seeks to recover $201 million toward ongoing ash basin closure compliance costs.
Customers who spoke out against the increase during the public hearing in Franklin were adamantly opposed to Duke increasing customer rates to pay for the mess it created with the coal ash basins. Knowing the environmental risks involved with operating its 14 coal ash basins, customers say Duke and its shareholders are responsible for paying for all costs related to the clean up.
If the decision regarding Duke Energy's rate increase request for eastern Carolina customers is any indication, customers won't have to bear the cost of Duke's coal ash problems. Duke Energy Progress was asking for an additional $419.5 million in revenue, which would have increased the basic monthly customer charge for residential customers from $11.13 to $19.50. However, the commission approved only an increase in the basic customer charge to $14 and also imposed a $30 million management penalty on Duke based on its determination that the company's handling of coal ash "placed its consumers at risk of inadequate or unreasonably expensive service."
While the utilities commissioner granted about half of Duke's request, some consumers say it's not good enough — Duke asks for what many consider an outrageous increase of 14 percent knowing the company will be satisfied to get a portion of it.
"History would indicate that the Commission will reach a compromise. Duke Energy asks for X, the Commission will divide that approximately in half and that is what citizens and businesses will be left with. Is that fair? Is that just? Is that taking the citizens of North Carolina into account? Or is that giving Duke Energy a slap on the wrist and a pat on the back at the same time? There are people within Duke Energy who need to be held accountable for this," Valerie Thomas wrote to the commission.
Backlash against the corporation continued earlier this week when the salary of Duke CEO Lynn Good made headlines. Good's income doubled in the last two years from $10.8 million in 2015 to $21.4 million in 2017 — about $1.3 million represents her salary while the rest of the increase came from her stock awards.