Archived News
McCoy pleads guilty in marriage fraud case
Wednesday, March 07, 2018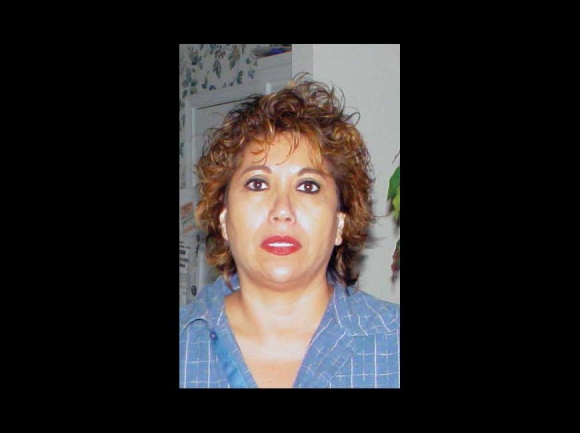 Ruth Marie Sequoyah McCoy, former deputy superintendent of the Bureau of Indian Affairs Cherokee agency, pled guilty to conspiracy to commit marriage fraud during a hearing at the U.S. District Court in Asheville Friday, March 2.
The plea came just days before a scheduled March 5 trial, when McCoy was to defend against three counts of marriage fraud in addition to the conspiracy charge. If convicted on all four counts, McCoy would have faced sentencing against a maximum legal sentence of 20 years in federal prison. The maximum sentence for the conspiracy charge she pled guilty to is five years in prison.
McCoy is a key figure in an FBI investigation that resulted in federal charges against 12 people last summer for an alleged attempt to circumvent U.S. immigration law by pairing U.S. citizens with non-citizens to participate in fraudulent marriages. The U.S. citizens participating in these marriages were paid for their cooperation and did not have any romantic relationship with the non-citizens involved, according to both the indictment and admissions in previous guilty pleas.
Narrowing the defendant list
The marriage fraud conspiracy involved four U.S. citizens — Jessica Marie Gonzalez, Kaila Nikelle Cucumber, Jordan Elizabeth Littlejohn and Kevin Dean Swayney, all of Cherokee — all of whom have pled guilty to one count of marriage fraud. At least some of those pleas contained provisions stating that the defendants would cooperate with the prosecution as witnesses following the plea deal, according to court documents.
The case against five more of the 12 defendants was dismissed in a Feb. 19 court order. Four of the five were the non-citizens who allegedly participated in the fraudulent marriages — Ilya Dostanov, Ievgenii Reint, Shaul Levy and Yana Peltz. According to court documents, the government believes that at least three of the four are currently in Israel, and extraditing them — especially for charges that, in case of conviction, would result in a relatively short sentence followed by deportation back to the country of extradition — would be difficult.
"The dismissal does not affect the ability of the United States to prosecute those same fugitive defendants for the same crimes if and when they are ultimately apprehended," U.S. Attorney R. Andrew Murray wrote in a court document.
However, the fifth defendant to have the case dismissed was Timothy Taylor, who at the time of the alleged crime was married to McCoy. According to the indictment, Taylor and McCoy would allegedly act as sponsors for the non-citizens to support their immigration case — in exchange for a fee. Publicly available court documents do not elaborate on why Taylor's case was dismissed.
That leaves two more defendants whose case could still go to trial — Ofir Marsiano, of Pigeon Forge, and Golan Perez, of Cherokee. The indictment alleged that McCoy and Perez would work with Marsiano to connect U.S. citizens with non-citizens who hoped that marriage to a U.S. citizen would improve their immigration status. Marsiano faces one count of conspiracy to commit marriage fraud and four counts of marriage fraud; Perez faces one count of conspiracy to commit marriage fraud and three counts of marriage fraud.
Before McCoy's plea, she, Perez and Marsiano were to stand trial jointly, but as the court date grew nearer Perez and Marsiano began to protest this plan, filing motions to sever their case from McCoy's. The court ultimately ruled in favor of that motion to sever, giving an order on Feb. 28, the day before McCoy filed her intention to plea guilty, which the court accepted following the March 2 hearing.
According to court documents, Marsiano and Perez were worried about standing trial together with McCoy because their defenses would be "antagonistic" to each other.
"Both Perez and Marsiano will be utilizing some form of defense that blames the alleged criminal conduct on McCoy and denies their involvement," reads Marsiano's motion. "McCoy, on the other hand, is believed to be defending on a theory that she was set up and that she was not involved. This puts the defense team in antagonistic positions in relation to one another and these defenses cannot be reconciled."
In a sealed order filed Feb. 28, the government stated its intent to introduce into evidence a confession that McCoy apparently made to law enforcement at some point. Marsiano's motion said that using the confession would violate his Sixth Amendment right of confrontation if McCoy chose to exercise her Fifth Amendment right to silence when the confession was used at the trial where they were both defendants.
The government hotly contested this interpretation of the situation in an opposing brief, but the court ultimately ruled in favor of the motion to sever. This decision was rendered moot, however, when McCoy decided to plea guilty.
Not over yet
Marsiano and Perez, in a motion joined by the prosecution, are now asking the court to continue the trial until the May 14 term of court.
According to the motion, McCoy had given the government some more information following her guilty plea, and the content of those statements meant that the defense needed more time to prepare.
"This morning Defense counsel were able to review statements made by McCoy to the Government within the last 24 hours. These statements contained numerous allegations towards these defendants that came as a complete surprise," the document reads. "These allegations must be investigated in order to fully, adequately and properly represent the defendants herein."
The document says that McCoy's most recent statements have generated new leads for the government to pursue. This will take time to do, and the results "could be relevant to the charges herein."
Previous court documents have made it clear that the marriage fraud case is far from being the only legal issue McCoy might face in the future.
"As the Defendant (McCoy) is well aware, the United States is investigating the Defendant in connection with charges that go beyond what the Grand Jury alleges in the present indictment," reads a document that Assistant United States Attorney Daniel Bradley filed Oct. 30, 2017. "The Defendant knew that to be true well before the Grand Jury indicted this case, and in fact knew the nature and scope of the Government's broader investigation of her while the particulars of this case were still being nailed down."
FBI interest in Cherokee has been ongoing since 2016, when former Principal Chief Patrick Lambert provided that agency with the results of a forensic audit he'd commissioned looking into government dealings. When the audit was first completed, Lambert told Tribal Council that it revealed "clear fraud, wrongdoing, crimes and a failed system of checks and balances within this tribal government."
Later that year, the Qualla Housing Authority was notified that the FBI was investigating it and that it was required to preserve all documents associated with Qualla Housing doings, or face federal charges. In February 2017, the FBI raided the Qualla Housing headquarters after, according to Lambert — still principal chief at the time — there had been at least three reports of document shredding there.
Arrests in the marriage fraud case were made June 21, 2017. The BIA placed McCoy on paid leave from June 28 through Sept. 12, with her access to the agency office and information systems revoked during this time. On Sept. 13, 2017, she was put on indefinite suspension with no pay. McCoy submitted her resignation March 1, the same day she filed her intention to plead guilty. A BIA spokesperson repeatedly ignored emails requesting McCoy's salary information.