Archived Opinion
My faith is both strong and unique
Wednesday, February 28, 2018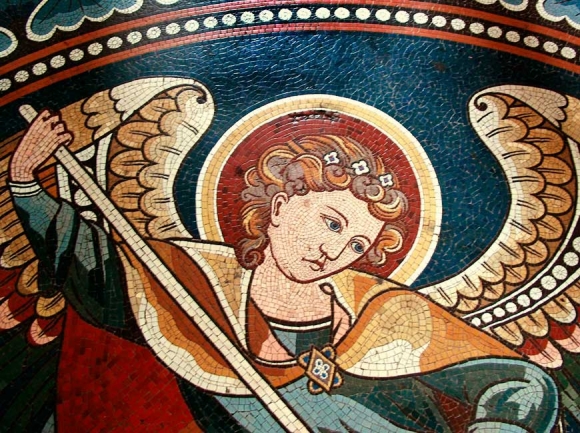 I didn't go to church growing up, but my parents were the godliest people I knew. They were giving, compassionate, selfless, honest, humble and forgiving. They exemplified the true qualities of "people with faith."
My mom is no longer here to model those behaviors for me, but my dad continues to inspire. He was the one that wanted pastors from Long's Chapel at my mother's hospital bedside as she struggled to hold onto to life. The prayers offered to us by Tim McConnell, Justin Lowe, Chris Westmoreland and Chuck Wilson continue to offer me solace to this day.
And while we weren't members of a church when I was young, I knew my parents believed in God. We prayed, my mom taught my sister and I the Lord's Prayer when we were little girls, and they encouraged us to be involved with Young Life, a global faith-based youth organization.
Both my parents endured uncomfortable experiences in church, so they didn't believe going to church twice a week equaled being a good person. As I age and mature, I become more and more thankful and appreciative for having learned this at a young age.
I know plenty of folks who attend church multiple times a week but do not live by the principles encouraged by God.
My faith is raw, personal, strong and quiet. It's not something I shout out on Facebook or push on other people, although I do try to act in a way that clearly demonstrates my hope and faith reside in a higher power and that I love people for who they are and where they are.
The first comment out of my mouth when I learned of Billy Graham's death was, "At least now he can see Ruth again."
Losing my mother to cancer and the subsequent grief helped me understand death better and fear it less. I feel her all around me, so I know her soul is still alive and one day I'll see her again.
Similarly, this earth lost a great man in Billy Graham, but now he can relax in the place of his dreams with the woman of his dreams.
I'm currently reading a book called What is the Bible by Rob Bell. If you've never heard of Bell, he's a progressive, liberal writer, speaker, musician and former pastor who's most well-known for his book Love Wins. He talks about the Bible and faith in modern terms and in relation to modern society as opposed to viewing them as an antiquated piece of literature set in a time that could never resonate with us.
One of my favorite quotes by Bell is, "Often times when I meet atheists and we talk about the god they don't believe in, we quickly discover that I don't believe in that god, either."
I've always marched to the beat of my own drum and while I don't necessarily care what people think of me, I do want others to view me as a good person. Since my marital separation, however, I've been pretty hard on myself and have worried about others judging me. It's an easy thing to do in a small town.
It was weighing heavily on me the other night. The next morning I picked up Bell's book and opened it to my bookmark.
The words on the page were these:
"Worry is lethal to thriving because it's a failure to be fully present. Worrying about something means you're there, not here — stuck ruminating on the future, not enjoying the present."
After reading a little in Bell's book, I opened a second book called Jesus Calling and the words on that page were: "When you try to figure out the future, you are grasping at things that are mine. This, like all forms of worry, is an act of rebellion: doubting my promise to take care of you."
This is how God communicates with me-through whispers and books and other human beings. Sometimes I don't listen very well, but when I do, I feel so much better.
I can't control how other people feel or concern myself with their opinions of my choices and me.
I've always heard that judging and condemning are forms of control, and as Bell states in his book, "People with a high need to control others are generally doing it as a way of dealing with the lack of control they're experiencing within themselves."
In knowing that, I feel sorry for these people instead of annoyed by them. I'm hopeful one day they'll find the internal control they need to be happy.
We're currently in the season of Lent. I didn't really give up anything tangible this year like wine or coffee or red meat, but I am trying to give up worrying so much and being concerned about others' opinions of my situation. I'm working hard to stay in the moment and not think too far in the future.
And in regard to my relationship with God, I don't want my faith to be something I have to do; I want it to permeate who I am.
As Bell says, "It's not that you have a spiritual life. You are a spiritual life."
(Susanna Barbee is a digital media specialist for Mountain South Media, a columnist for The Smoky Mountain News and an associate editor for Smoky Mountain Living magazine. This email address is being protected from spambots. You need JavaScript enabled to view it.)