Archived News
Swain settlement money part of Trump's budget
Wednesday, February 21, 2018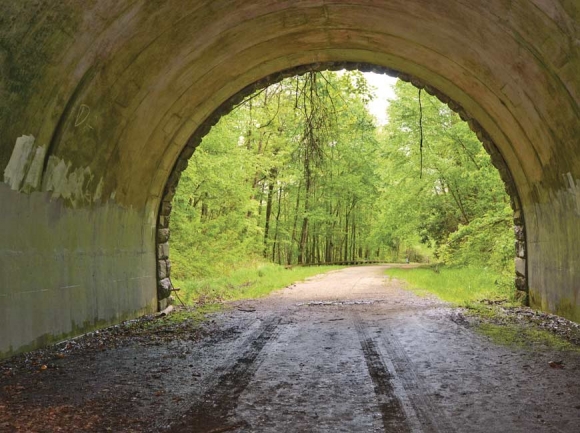 President Donald Trump's proposed budget calls on Congress to fund the overdue remaining balance of $39.2 million owed to Swain County from the North Shore Road settlement agreement made with the federal government back in 2010.
Generations of Swain County commissioners and their counterparts in Raleigh and Washington, D.C., have tried for years to get the federal government to follow through with its promise, but progress has been slow moving and the funding has been held up by what U.S. Rep. Mark Meadows, R-Asheville, and other congressmen have called "bureaucratic red tape."
"The federal government has a responsibility to fulfill its financial obligations to Swain County," said Sen. Thom Tillis, R-N.C. "This request demonstrates a commitment to make good on the promise to repay Swain County for the damage caused when the federal government flooded its communities."
Swain County relinquished part of its public land to the federal government back in the 1930s and '40s in order to assist with building projects that were part of World War II, including the creation of the Fontana Lake reservoir that flooded the only accessible road to areas that many Swain County residents called home.
The federal government promised to build a new road that would provide a route to those old family homesteads and cemeteries, but it was never completed due to the high cost of the project — now referred to as the "Road to Nowhere."
The government's failure to live up to its promise has bred distrust and resentment in the community for those founding families who lost their family land and heritage. Commissioners fought for the road to be rebuilt for years before agreeing to take the cash settlement.
Swain County received the first settlement installment of $12.8 million in 2010 but then didn't receive another dime last year only after Swain commissioners filed a lawsuit against the U.S. Department of Interior for breach of contract. A federal court dismissed the lawsuit last May and the county refiled the claim, but commissioners began to see a light at the end of the tunnel when the federal agency released a $4 million payment to the county in September.
"Just six months ago, Secretary Zinke announced the release of $4 million toward the unpaid settlement — a major step forward," Meadows wrote in a press release. "Since I arrived in Congress in 2013, my office has been working with the Department of Interior to see to it that the residents of Swain County receive the money they should have been paid long ago. Fortunately, President Trump's administration has shown a tremendous willingness to make this situation right."
The President's budget requests $20 million for fiscal year 2019 and the remaining $15.2 million for fiscal year 2020, but his first proposed budget is nowhere close to being approved without major compromises. Trump's budget blueprint also includes $18 billion over two years for building a southern border wall and $716 billion in defense spending. Meanwhile, Trump's proposal would slash funding to the State Department, EPA, transportation and the Small Business Administration.
Still, Meadows called upon Congress to follow Trump's lead and authorize the funds to bring a swift end to a longstanding problem.
"Once again, President Trump's administration has showed an unparalleled commitment to keeping promises — fighting for the forgotten man — and righting the wrongs of past administrations," he said.
N.C. Rep. Mike Clampitt, R-Bryson City, also issued a press release expressing his gratitude to the President for including the settlement funds in his budget blueprint.
"This truly has taken on the momentum that I had hoped for to benefit Swain County," Clampitt said. "I could not be more grateful, nor could I ask for better partners in this matter than the entire leadership of Swain County, as well as Congressman Mark Meadows, Senators Richard Burr and Thom Tillis, and Secretary Zinke. Now we have the weight of the Presidency behind this. Momentum is clearly on the side of Swain County in this matter."