Archived News
Nonprofits to utilize Charity Tracker
Wednesday, February 14, 2018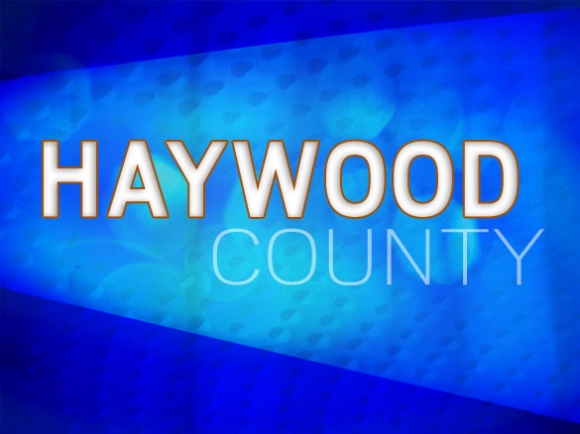 Charitable giving for nonprofits and churches in Haywood County is about to become much more efficient thanks to the implementation of the Charity Tracker internet service.
More than 1,200 communities throughout the country already use the cloud-based database that allows charity organizations within a community to share information about their clients, services rendered and donations given.
On average, the organizations using Charity Tracker see an 18 percent savings each year.
Haywood County organizations now have access to the service for free for at least the next three years because of the efforts of Anthony Price, executive director of Haywood Christian Ministries, and a grant from United Way of Haywood County.
Simons Solutions in Alabama originally created the Charity Tracker software in the aftermath of Hurricane Katrina to help United Way and Red Cross keep up with the people displaced into other communities; it's now evolved into an even more valuable resource for nonprofits of all sizes to track the needs of its community.
"Next time Clyde and Canton flood and emergency services and FEMA rolls in and people are displaced and we're wondering how to keep up with them, we'll already be ahead of the curve," Price said.
Easy to use
Using the Charity Tracker system is as easy as designating an administrator from an agency, logging on to the site and creating a page. Once your page is established, administrators can begin inputting data about the people the organization helps.
Before entering a new client into the system, users may want to search to see if another organization has already uploaded their information. Price said clients must sign a Release of Information in order for organizations to share their information on Charity Tracker and remain HIPAA (Health Insurance Portability and Accountability Act) compliant.
"I have yet to find one person who won't sign the release," Price said.
Most nonprofits already require their clients to fill out basic information like date of birth, Social Security number, income, expenses, any government assistance and residency.
Only nonprofits in the system for Haywood County can view the information. Price said there are some cases that nonprofits want to keep confidential, especially cases involving domestic violence matters, and Charity Tracker allows you to keep a case private as well.
Some agencies like Haywood Christian Ministries require its clients to submit a lot of information and paperwork to verify their income. However, Price said agencies don't need to start asking for more information than they do now. They simply input whatever info they collect. If that person eventually seeks help at Haywood Christian Ministries, Price and his staff can fill in whatever additional information is required.
"It's only as good as what we put into it — the more information the better," he said.
Price encourages all agencies to watch the 50-minute video provided on the Charity Tracker website before they begin inputting data. It will tell administrators everything they need to know about the program. There's also a user manual that can be downloaded.
How Haywood benefits
The obvious benefit is that nonprofit agencies will be able to prevent people from "charity shopping" and abusing the system. While Price estimates only 10 percent of the people coming into Haywood Christian Ministries for help are dishonest, it would still result in savings.
"Don't look at it as a way to stop helping people — look at it as how much better we'll be if we all work together," Price said.
More importantly, nonprofits now have a quick and effective way to communicate, share resources and help more people in need. For example, agencies can post an alert on the Charity Tracker community page alerting other agencies of a family in crisis and work together to address the need.
"We can share the load now instead of one agency trying to meet that one need," Price said.
The Charity Tracker also provides Haywood agencies with an overall number of people helped in the community and the total amount of money given by agencies. Price said those are some pretty impressive statistics that will help nonprofits go after grant funding and hopefully keep the cost of the Charity Tracker software free well into the future.
Haywood Christian Ministries has been busy since October inputting its client information into the system and right now the calculator says they've entered more than 2,200 people in the system and given out over $998,000 in assistance. Price said he could only imagine what that number will be when all the churches and nonprofits get signed up.
Charity Tracker also contains an "Outcomes" page that allows agencies to set goals for their clients — limiting expenses, applying for jobs, completing job training and more. The goal is to eventually get the client to the point where they no longer require assistance.
About 50 people representing different Haywood agencies attended an informational meeting last week to learn more about Charity Tracker. For more information about signing up, email Price at This email address is being protected from spambots. You need JavaScript enabled to view it..
Charity Tracker
• An internet-based service that allows nonprofits within a certain community to share information with one another.
• Helps agencies keep track of the people they serve and monitor needs within the community.
• 1,258 cities in the U.S. and Canada already use Charity Tracker
• 15.7 million assistance records added since 2007
• $453.7 million assistance dollars recorded since 2007
• 4.6 million people served since 2007
• 18 percent annual savings estimated average for agencies using Charity Tracker.