Archived News
Franklin businesses wary of proposed river district
Wednesday, February 07, 2018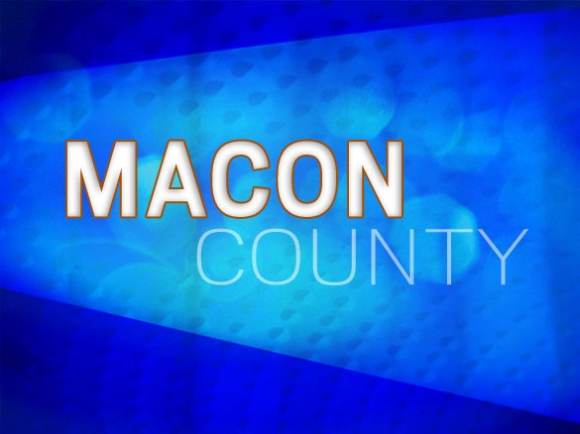 Franklin Town Council seemed poised to approve a new zoning designation — the River Overlay District — until a packed room of business owners presented the board with a list of concerns Monday night during a public hearing.
The proposed River Overlay District is something the Franklin Planning Board has been working on for the last 10 months as a way to utilize the Tennessee and Cullasaja rivers that flow through the middle of town. Similar to what Asheville has done with the River Arts District, Franklin Town Planner Justin Setser wants to create a sense of place along the river corridor with budding retail and restaurants, river access points, greenway access and improved sidewalks.
"The primary goals of this overlay district is to protect the Little Tennessee River from erosion and storm water runoff to create a better water quality," Setser said. "Better water quality will create more recreation and water revenue for the town of Franklin and Macon County."
While property owners along the corridor — mostly on Highlands Road and Depot Street — are excited about the concept and goals of the district, many of them had concerns the additional land-use restrictions would have a negative impact on their businesses.
Orville Coward Jr. is a local attorney who also owns storage buildings on Highlands Road. Under the proposed overlay district, storage facilities would not be an allowed use. His concern is that the proposed district doesn't include a "casualty loss" provision to allow a landowner to rebuild a similar structure in the case of a fire, flood or other natural disaster.
"If my storage building was destroyed by a fire and I couldn't rebuild it, my land wouldn't have any other use," Coward said. "This does affect landowners' rights."
Dennis Sanders agreed that a casualty loss provision was needed. He owns two properties on Lakeside Drive — he has a long-term land lease with Hardee's and owns a vacant lot less than an acre right behind it. The acre has been for sale for quite some time with no bites.
"I don't disagree with the vision but with the effects on properties. Should someone at Hardee's burn the place down I'm not sure they'd want to build the way the restrictions would require," he said.
As for his undeveloped lot, it's already surrounded by developed land — Currahee Brewing, McDonald's, and Dollar General — so the extra restrictions would not help him in marketing that lot to a private developer who would have to spend additional money to meet the district guidelines.
Other property owners were also concerned with the prohibited uses, which would make their businesses noncompliant in the River Overlay District. However, Franklin Town Attorney John Henning Jr. said those existing businesses would be deemed "permitted noncompliant" properties and would be able to continue operating as is until the owner decides to do any kind of major renovation or redevelopment.
In looking over the proposed district, Councilmember David Culpepper said he's concerned the town would be "trapping landowners into arrested development" by requiring landowners to cut into their own square footage to be able to meet the new sidewalk, landscaping and parking lot requirements.
"I worry that specifically could stop redevelopments," he said.
Councilmember Barbara McRae asked Setser about why the planning board felt storage facilities should be a prohibited use in the district along with things that could pollute the river like asphalt and chemical plants.
Setser said the thinking was that the district wants to attract a variety of new businesses that attract foot traffic to Franklin — like more retail shops and restaurants — instead of more storage facilities.
Councilmember Brandon McMahan said he was ready to approve the proposed district but after hearing from about a dozen property owners, he said he'd like the board to table a decision until it can be discussed more during the annual planning retreat.
The town council decided to send the proposed plan back to the planning board with a list of concerns to be considered for a revision. The complete proposed plan can be viewed at www.franklinnc.com/planning-department-franklin-nc.html.