Archived News
Sneed survives suspension attempt
Wednesday, February 07, 2018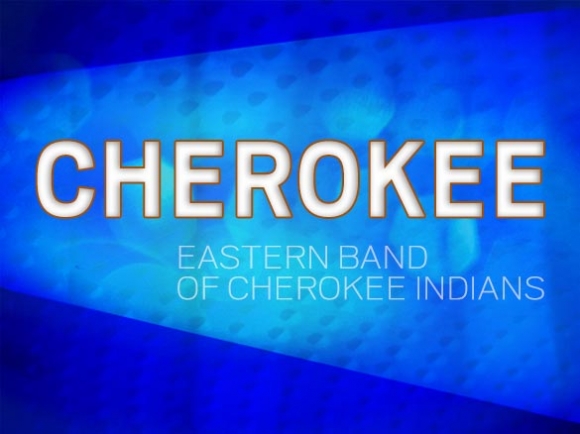 An attempt to have Principal Chief Richard Sneed suspended during an investigation into the legality of settlement payouts he approved hit a wall last week when Tribal Council voted to remove the resolution, submitted by a pair of Snowbird residents, from the agenda.
"I know we've got some discussions with other members of council on the rules of procedures and the process we should go by in order to qualify as an impeachment for suspension," said Chairman Adam Wachacha. "I don't know if this resolution meets that criteria."
The resolution in question was not seeking to initiate an impeachment or an investigation — it was a follow-up to a resolution Tribal Council passed in January calling for a third-party investigation into the legality of a $700,000 payout Sneed approved in November. That resolution had not specifically mentioned impeachment. However, if the investigation reveals that the allegations are true, impeachment could be an option.
Snowbird members Sherry Smoker and Onita Bush submitted their resolution based on a law Tribal Council approved in September, outlining procedures to be followed during any future impeachment. The law contains a section that says "any official subject to impeachment shall be suspended from their elected office during the pendency of any investigation or impeachment proceeding and shall continue to be suspended until the conclusion of the investigation or impeachment proceeding."
The Smoker/Bush resolution outlines a list of allegations against Sneed and states that "in accordance with the law and to assure fairness and completeness in the pending investigation," Sneed should be suspended and required to turn over all tribal property, with Vice Chief Alan "B" Ensley serving as acting principal chief and signing the document.
However, Wachacha appeared to read the resolution as falling under a portion of the new law that deals with how impeachment investigations can be initiated. That section says that any tribal member can bring forward an investigation resolution but requires such resolutions to come with attachments showing evidence to back up the allegations. The evidence must also adhere to the N.C. Rules of Evidence.
"It probably wouldn't have made it to the floor, but I didn't realize that in 117A-7 that there was criteria that had to be met in order to qualify as a suspension," Wachacha said.
Further, he said, it's not evident that the pending investigation — a request for proposals process closed out last week — qualifies as an impeachment investigation. The tribe would be better served to wait for the outcome of that investigation before discussing suspension, he said.
"The minutes from the last meeting, I've had them transcribed and nowhere in there do any of the councilmembers state anything about an impeachment," Wachacha said.
Councilmember Richard French, of Big Cove, made it clear in submitting the investigation resolution that he wasn't of the opinion that Sneed had violated the law — or that he hadn't. He told council that he simply wanted the matter investigated so that tribal members could have the facts. The word "impeach" did not appear in the resolution.
However, the word did come up during discussion in council.
Tribal member Lori Taylor, of Big Cove, said that she saw impeachment as a possible outcome of the investigation. And so did Councilmember Boyd Owle, of Birdtown.
"Was it illegal or was it not illegal?" Owle said of Sneed's actions. "Once that question is answered, we can move forward or we can look at impeachment."
Legislative Counsel Carolyn West, in response to Wachacha's concerns, agreed that evidence meeting the N.C. Rules of Evidence must be attached for the resolution to be considered and told council that the items listed in the resolution were simply hearsay.
Attorney General Mike McConnell added his opinion that the resolution might violate confidentiality, as it discusses personnel policy violations.
"It doesn't mention any specific names, but I think it's easy to identify the people suggested to have been involved individually," he said. "My position is that in the personnel policy these violations are considered confidential."
The resolution refers to individuals "in critical positions with the power to cover this up at the same time as being a party subject to gain financially" — ostensibly, the seven people named in the lawsuit, filed in open court, that resulted in the $700,000 settlement.
McConnell also expressed his belief that the resolution's clause giving the vice chief the right to sign it violated the tribe's Charter and Governing Document, which states that the principal chief must sign off on resolutions.
When asked by Councilmember Tommye Saunooke, of Painttown, Wachacha acknowledged that he had not spoken to Bush and Smoker about holding their resolution, but said he had spoken with Councilmember Bucky Brown, of Snowbird, on the matter.
Later in the day — closer to the time the resolution was originally scheduled to be discussed — Bush told Wachacha her opinion on how he'd handled the resolution.
"We drove a long way to get here Adam, and that was on a promise," said Bush, who lives in the Graham County community of Snowbird. "Yu'ns held it early this morning, and that was not right."
Vice Chairman David Wolfe, of Yellowhill, ultimately moved to hold the suspension resolution, with a second from Councilmember Perry Shell, of Big Cove.
In favor of holding the resolution were Councilmembers Jeremy Wilson, of Wolfetown; Albert Rose, of Birdtown; Tom Wahnetah, of Yellowhill, Wachacha, Wolfe, Shell and Owle. Opposed were Councilmembers Lisa Taylor, of Painttown, and Brown. Councilmembers Saunooke and French abstained.
"I'm going to need clarification from an outside attorney. That's my abstention, and I've asked you for that," Saunooke said. "There's not one of us sitting here that wants to do something wrong. I know the AG is a hired employee and so is Ms. West, but we need somebody that's unbiased to say this is A, B, C."
That suggestion met with harsh criticism from Sneed later in the session.
"My question on this is does Tribal Council not trust their counselor?" Sneed said, as members of the audience said, "No!"
Sneed said that sentiment was hypocritical, as tribal members are also prone to criticize non-Cherokee attorneys who come to give legal advice. While McConnell is not Native American, West is Cherokee.
"For anyone to suggest that either he (McConnell) or Carolyn (West) would give poor legal advice or try to mislead us — these are sworn attorneys with the N.C. State Bar," Sneed said later. "They have a reputation to uphold. They have standards that they go by."
Sneed also found himself facing a pointed question from Saunooke: where did the money for the payouts come from? At least some portion of it came from tribal funds, but it's unclear where in the tribal budget those funds had been housed.
Sneed asked that council skip to a different item on the agenda — a Beloved Woman designation for elder Amanda Swimmer, who had been waiting to be recognized — before he delved into his answer. Before Sneed could get back to Saunooke's question, Wachacha interrupted him to ask for West's opinion as to whether Sneed should answer, given the pending investigation. West said she believed the matter should not be discussed until the end of the investigation.
Sneed did not answer the question but had plenty of comments to offer on the situation at hand. He lambasted Brown for holding a community meeting in Snowbird to inform members there about what was happening — that shouldn't have happened with an investigation in progress, he said — and said that none of the people calling for his suspension have contacted him to hear his side of the story. He also criticized Tribal Council for allowing tribal members to give their thoughts on the payouts during last month's session.
"If this was a case that was in the court, the court would throw it out because you guys blew it," he said.