Archived Arts & Entertainment
Ever since you left town: Louisville honky-tonk band rolls into Waynesville
Tuesday, February 06, 2018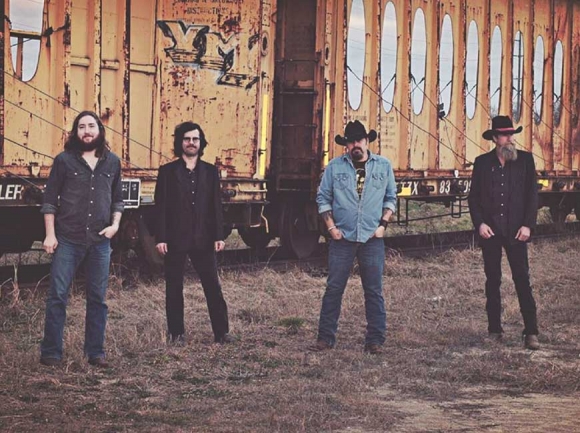 For the better part of the last four years, Nick Dittmeier & The Sawdusters have zigzagged to and fro every nook and cranny of the Southeast and Midwest.
Dive bars and sticky floors. Big stages and grand occasions. All tied together with a sound that weaves the grit of honky-tonk, the vulnerability of Americana, and the sheer force of shoot-from-the-hip rock-n-roll.
Fronting the band of his namesake, Dittmeier possesses a voice of heft and swagger, one that sees and exposes the trials and tribulations of his native Kentucky and its inhabitants. Sometimes left behind, often forgotten altogether, with a sense of loss and confusion, and yet, always in search of the silver lining of whatever situation one may find themselves in.
It's what Dittmeier does, and does with such ease, which is tell the story of the human condition — mile after mile, stage after stage, night after night.
Smoky Mountain News: With this latest (untitled) album, give me a little rundown of what the listener can expect. What is the thought process coming into this album?
Nick Dittmeier: It's going to be bigger sounding, more production. I still want to make records that you feel like you're in the room with the band. But, the new one definitely has more studio polish to it. It's being recorded in Indianapolis, Indiana, at a studio called the ARK Barn. It's a studio that sits in the middle of a cornfield. We were recording one Saturday and someone knocked on the door wanting to buy corn from the family corn stand and couldn't find someone to pay. The thought process is really just picking the best songs and stripping down anything gratuitous in the structures.
SMN: And how is that current thought process for the album different from the intent of the previous release?
ND: The last record we made, "Midwest Heart/Southern Blues," was essentially recorded in three days. We never really intended that, but we knew the songs so well and just got in, hammered them out, and then it occurred to us how close we were to being done. I was really trying to make a very loose sounding record and was inspired by bands like The Replacements, Elvis Costello, and The Bottle Rockets.
SMN: What have these last four years on the road and onstage taught you as a performer and a band, personally and professionally?
ND: Personally, how large of a place the world is. When we're out in it, how many genuinely generous people there are in the world that have offered help — it blows my mind. Even little things. I think most people that don't play music are genuinely curious about musicians. People ask us really personal things, sometimes to try to get a feel of what our lives are like. On a professional level, learning how to take care of yourself and try to have some semblance of normalcy from day-to-day. One of our strengths is being consistent and professional, always letting the music and the show come first.
SMN: The style of music you are playing — Americana/rock — is having such a resurgence in recent years. What do you attribute that to, and what does that say about where we are today, in terms of the ever-changing consumer taste and the industry in general?
ND: The most prominent and up-and-coming artists in the genre have been at this so long and are creating at such a high level. There's been an insane amount of development going into these acts. There's a big advantage to slower growth for an act. I also think the genre has been very accommodating to fans and have done a lot to take good care of them, and also honor the bedrock artists of the genre. The music is really versatile, where it can be played at a small house show as well as on an internationally distributed TV show.
SMN: Do you need to see humor in everyday life to survive this industry? If so, why?
ND: Absolutely. You wouldn't be able to do this without a sense of humor. Just for the fact that you see so many bizarre things and so many things just happen out of your control. There's so much that could wrong on the road. I just want to not lose any equipment and don't want anyone to get hurt. We have larger long-term goals, but I want to work, create things, and let the dust settle where it will.
Want to go?
Renowned Kentucky honky-tonk/Americana act Nick Dittmeier & The Sawdusters will perform at 9 p.m. Friday, Feb. 9, at Boojum Brewing in Waynesville.
The show will be held in The Gem, the newly opened downstairs taproom underneath Boojum's Main Street restaurant and bar. Admission is $5 at the door. Ages 21 and over.
For more information on the group, visit www.nickdittmeier.com.