Archived Opinion
I can't stomach the hypocrisy of Trump's enablers
Wednesday, January 24, 2018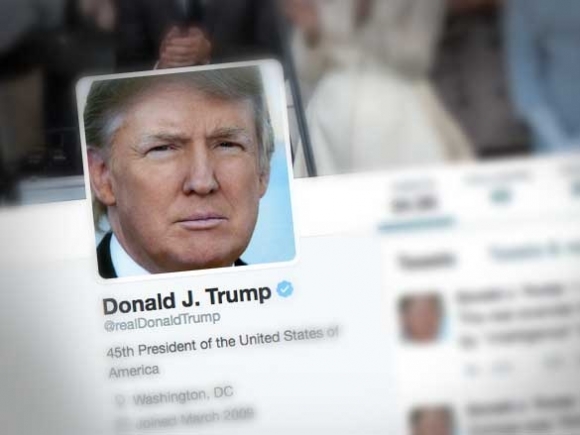 Imagine, just for a moment, that it is 2010 again. The economy, which was on the verge of a catastrophic collapse just over a year ago, has pulled out of its nosedive and is now showing some tentative signs of recovery. President Obama, the first year of his administration now in the books, is beginning to find his stride and looking forward to a new year.
And then the Wall Street Journal breaks a story that Obama's attorney created a shell company to pay a porn star $130,000 in "hush money" during his presidential campaign so that she would not reveal an affair that she had with him a year after he married his wife, Michelle.
Let us continue to imagine that President Obama denies the story, and the "spokespeople" for the porn star deny it, too, but then someone finds an interview from a few years earlier that was published in In Touch magazine in which the very same porn star not only admits to the affair, but provides some very specific details about the circumstances, the timeline, and the (um) "preferences" of the President. It is also reported that at the time of the interview, the porn star took and passed a polygraph test. We also discover that the details of the interview had not been published for six years because Obama's lawyers threatened to sue the publication. It is reported that Obama compared the attractiveness of the porn star to that of his daughter. Imagine all of that, if you can.
Now imagine what Republican political leaders, right wing commentators such as Sean Hannity and Rush Limbaugh, and certain prominent evangelical Christians such as Franklin Graham would have done with this news. Fox News would have had to create a new channel to provide around-the-clock coverage of the scandal.
Graham would have shaken his head gravely and said that the scandal story was a sad commentary on the moral decay of the Democratic party, a symptom of its fundamental lack of decency.
Hannity and Limbaugh would have been calling for Obama's immediate resignation, as well as a congressional investigation into possible criminal activity in whether the money for the non-disclosure agreement was paid out of campaign funds. There would have been non-stop calls for impeachment.
The media coverage would have been utterly overwhelming. There would have been reporters everywhere stalking the porn star, trying to get her to talk. There would have been interviews with her friends, former lovers, relatives, her hair stylist, the bellhop at the Nevada hotel where the affair began, anyone at all who might be able to corroborate some details of the story.
There would have been split-screen shots of the porn star and Michelle Obama, the gentler commentators treating the First Lady as a victim, the coarser ones casting her as a shameless accomplice who knew but did not care about her husband's affair and cover-ups as long as she got to be First Lady. It would have been brutal.
Of course, it is not 2010, and none of this happened because Barack Obama was not and is not that kind of man. The biggest "scandal" surrounding President Obama in those days were persistent rumors that he was not born in the United States, even after he supplied a birth certificate proving he had been born in Hawaii in 2008.
Here is a typical quote from one of the key leaders of the so-called "birther movement," taken from an interview with Whoopi Goldberg and Barbara Walters in 2011, when Obama had been in office nearly three years:
"Why doesn't he show his birth certificate? I wish he would because I think it's a terrible pall that's hanging over him …. There's something on that birth certificate that he doesn't like."
Those are the words of Donald Trump, the 45th president of the United States, the same man who would not release his tax returns as a candidate for president just four years later — perhaps because there was something on there that he didn't like. Donald Trump, the same man who now stands accused of having his lawyer pay off a porn star to keep quiet about an affair they had 12 years ago. Yes, he is the man in the above scenario, and not Obama.
Consider the contrast in these stories. Name another president prior to Obama who had ever been asked to provide proof of citizenship. Once Obama provided a birth certificate, allegations morphed into conspiracy theories attempting to cast doubt about the authenticity of the document, and the story gained enough currency — especially in the right wing media — to dog Obama through both terms.
So far, a story of a presidential candidate having an affair with a porn star and then paying her off to keep quiet about it during his campaign has failed to gain traction, especially among key Republican leaders, right wing commentators such as Sean Hannity and Rush Limbaugh, or evangelical Christians such as Franklin Graham, who offered this inspiring defense of Trump:
"I believe at 70 years of age the president is a much different person today than he was four years ago, five years ago, 10 years ago. He is not President Perfect … but I appreciate the fact that the president does have a concern for Christian values."
On the other hand, in the same year that "not President Perfect" went on the air to question Obama's citizenship, Franklin Graham was on ABC News questioning Obama's Christianity:
"For him, going to church means he's a Christian. For me, the definition of a Christian is whether we have given our life to Christ and are following him in faith, and we have trusted him as our Lord and Savior. That's the definition of a Christian. It's not as to what church you are a member of. A membership doesn't make you Christian."
I have a feeling this porn star payoff story isn't quite over yet, but the fact that it has not yet become the focus of every news cycle since the story first broke tells us certain things about the hypocrisy of the right wing media and certain key members of the "family values" evangelicals.
According to the Washington Post, President Trump, supposedly well past the darker days of leading the birther movement (or, as Christians might put it, "bearing false witness"), has made 2,170 "false or misleading claims" during his first year in office. "Not perfect" indeed.
Let's face it. Had Barack Obama been accused of what Donald Trump stands accused of in The Wall Street Journal after one year in office, it would have touched off one of the biggest political scandals in American history. In the Trump administration, it's just another annoying distraction.
(Chris Cox is a writer and teacher. This email address is being protected from spambots. You need JavaScript enabled to view it..)