Archived Opinion
The feeling reminds me that journalism matters
Wednesday, January 24, 2018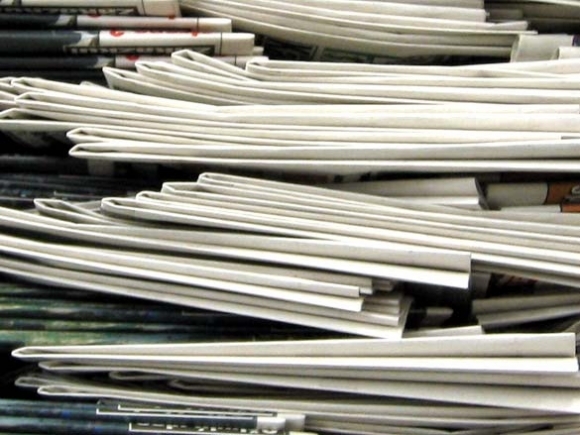 That feeling in the pit of my stomach is familiar. I imagine it's something like what people with ulcers feel — nervous, tightening, churning, almost painful. It's telling me that there is very likely going to be fallout from a story we are about to publish. I won't sleep well that night after we send the paper to press. After all these years and so many editions, it still comes with certain stories.
Is what we are about to publish going to hurt a friend? Are we being fair? Have we told both sides if that's what the issue demands? Did a community leader I admire do something bad that we are about to report? Are we obligated to publish a story that is going to cost us advertising dollars, taking money away that we could use to invest and make the company stronger? Are we sure this is a public figure we are writing about, because if it's not we could face libel charges?
As I sat in the theater watching the "The Post" this past weekend and saw an anguished Washington Post Publisher Katharine Graham (played wonderfully by Meryl Streep) struggle over whether to publish what became know as the "Pentagon Papers," her uncertainty seemed all too familiar.
The publication of that story would upend her personal friendship with our then Defense Secretary Robert McNamara. The newspaper feared it might face an expensive legal battle since President Richard Nixon's White House had expressly forbid the New York Times from continuing the publication of the information. And her company's public offering of stock — just days away — could suffer, leaving the company broke and without the means to continue its investigative reporting (which would eventually lead to the Watergate scandal and Nixon's resignation).
I know our little newspaper doesn't write stories on the same scale as the Washington Post, but that doesn't matter. In my world, each of our stories is important, as is the fallout that may occur from what we publish.
Each of those scenarios mentioned above has occurred in my career in journalism. Those of us in this business recognize that it comes with the territory. Some days I scour the internet reading for the hundredth time the core principles of journalism, about being truthful, fair, independent, impartial. And then I think back to how many times personal judgment comes into play, how sometimes the line between right and wrong blurs, how there's sometimes too much grey when I'd rather everything was black and white.
One can get all high and mighty in this business, and I've met and worked with reporters, editors and publishers like that. I've read countless columns extolling the necessity and virtues of a free press, how we are the only industry specifically mentioned in the U.S. Constitution.
And then I look at other internet sites and much of television talk show drivel and realize that the media industry in many ways is fighting for its life. Impartiality on television news is rare (though it still exists if one looks), and the echo chamber websites masquerading as news proliferate, living on click bait stories that attracts advertising dollars or pushes false information (or both). The line between real journalism, entertainment and simple demagoguery is blurred.
And so we push on. We never publish controversial stories without considering the consequences, our obligations, the fallout, and what's in the best interest of this community we call home. We hit home runs and we get it wrong. And so I don't think I'll ever go too long without that feeling in the pit of my stomach coming back again, reminding me that journalism matters.
(Scott McLeod can be reached at This email address is being protected from spambots. You need JavaScript enabled to view it.)
Principles of Journalism
In 1997, an organization then administered by the Project for Excellence in Journalism, the Committee of Concerned Journalists, began a national conversation among citizens and news people to identify and clarify the principles that underlie journalism. These became the basis for The Elements of Journalism, the book by PEJ Director Tom Rosenstiel and CCJ Chairman and PEJ Senior Counselor Bill Kovach. Here are those principles, as outlined in the original Statement of Shared Purpose:
Journalism's first obligation is to the truth
Its first loyalty is to citizens
Its essence is discipline of verification
Its practitioners must maintain an independence from those they cover
It must serve as an independent monitor of power
It must provide a forum for public criticism and compromise
It must strive to make the significant interesting and relevant
It must keep the news comprehensive and proportional
Its practitioners must be allowed to exercise their personal conscience
For more in-depth information on these principles, visit: www.americanpressassociation.com/principles-of-journalism