Archived Reading Room
Local histories serve important purpose
Wednesday, January 24, 2018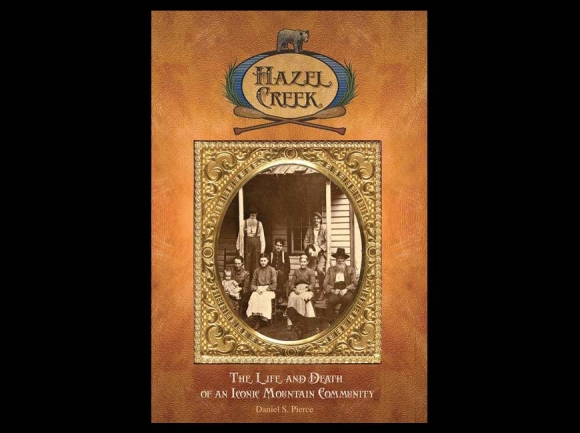 For the past two centuries, local historians and writers in England have produced a large number of municipal and county histories, a project formalized in 1899 with the Victoria County History project, a massive undertaking that, more than 100 years later, is still unfinished. These detailed records have proven invaluable for historians and biographers writing on a grander scale, allowing them to compile data and statistics on topics ranging from deaths attributed to the plague to the impact of railroad revenues and services on country life.
In America, local and university historians launched a similar project in the 20th century. Many of these studies were informal and spontaneous, springing from an individual's interest in his home county or from a group of citizens seeking to compile some formal historical record to celebrate their community.
The Works Progress Administration (WPA) of the Depression-era boosted these efforts, hiring writers and interviewers to record oral histories and to write histories of municipalities, noted churches and schools, and various local events. On my shelves, for example, are three volumes, bound like high school yearbooks, celebrating Yadkin County and Boonville, the small North Carolina town where I spent my formative years.
Such histories, it seems to me, reflect community pride, yet they also serve two other functions for future historians. First, they provide a wealth of information unavailable in a broader account of a region's past: the description of the first local post office, for example, or the size of the town's elementary school in 1956. Second, these histories also recount in detail local events with broader consequences that in a more general history might receive only a paragraph.
In Hazel Creek: The Life and Death of an Iconic Mountain Community (Great Smoky Mountains Association, 2017, 119 pages), Daniel S. Pierce, author of three other histories of the region and a distinguished professor at the University of North Carolina-Asheville, admirably meets the challenges of both of these tasks.
In Hazel Creek, Pierce gives us a portrait of Appalachian history in miniature: a quick sketch of the Cherokee; the coming of the white settlers; the development of a community; the activities of that community from church to moonshining, from education to dances and holiday celebrations. Through Pierce's examination of the Hazel Creek community, we see too the changes wrought by the coming of the railroads and the building of better roads, and the radical alterations in lifestyle as Hazel Creek moved from subsistence farming to a cash economy based on such enterprises as logging and industrial development.
Using the writings of the renowned Horace Kephart, the outsider whose observations about Hazel Creek could be both accurate and too often romanticized, and the reminiscences and stories of local residents, Pierce recreates the life of this remote community. In introducing readers to church and faith in Hazel Creek, for example, Pierce describes baptisms, foot-washings, singing, and preaching, and the important social functions these religious gatherings fulfilled, including the means and place to court a spouse. As local Duane Oliver noted, "With such a comparatively few people living in the area, finding a suitable spouse who was not one's cousin was no easy task, and church gatherings were a fine place to make acquaintances."
In addition to bringing Hazel Creek to life, Pierce devotes the last portion of his book to the closure of this community, the agreement made between the federal and state governments and Swain County in regard to visitation access to Hazel Creek, and the subsequent battles in courts and deliberative bodies over that agreement. For those unfamiliar with this struggle and for historians of the future, Pierce's account is succinct and valuable. With the waters of Fontana Dam due to cover Route 288, the only access road to Hazel Creek, and with pressure from the government, the residents moved away, mostly to other parts of Western North Carolina and Eastern Tennessee, all in the understanding that a road would be built into Hazel Creek so that they might visit the graveyards and homes of their ancestors.
This promise by the government was never honored.
After years of fighting over the road, a legal and political war involving such personages as Congressmen Charles Taylor, Heath Schuler, and Senator Jessie Helms, Swain County finally accepted a cash settlement in lieu of the highway. Hazel Creek is still accessible by a long hike or by boat across the waters of Fontana Lake, but the road remained only a dream. As of the writing of Pierce's book, this settlement by the federal government has yet to be paid in full.
Hazel Creek: The Life and Death of an Iconic Mountain Community is a worthy tribute to this lost community.
•••
The Christmas tree has hit the curb, the holiday sales have ended, and the decorations are headed for the attic until next year.
Nonetheless, I wanted to recommend a little book I gave as a gift to several people this year. Bob Welch's 52 Lessons From A Christmas Carol (Nelson Books, 2015, 179 pages) brings us some helpful messages gleaned from Charles Dickens' this classic tale. Chapter titles like "Fear Has An Upside," "Learning Begins With Listening," "Life Is Best Lived Imaginatively," and "Bitterness Will Poison You" reveal the flavor of this warm and intimate look at Ebenezer Scrooge, Bob Cratchit, Tiny Tim, the various Christmas ghosts, and all the other characters.
Charles Dickens and Bob Welch remind us that Christmas may come but once a year, but that love, largesse, and laughter are in season year round.
Highly recommended.