Archived News
Shining Rock again violates open meetings laws
Wednesday, January 24, 2018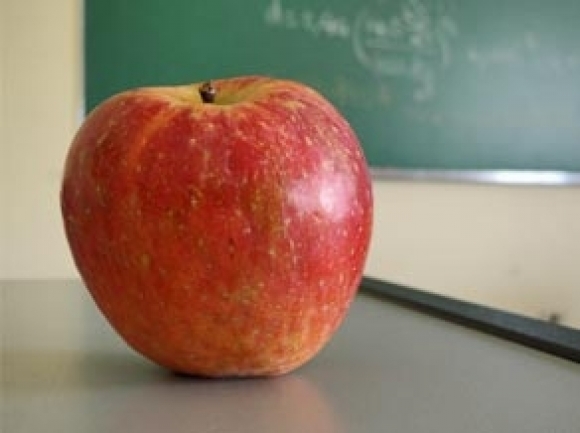 A North Carolina Open Meetings Law expert says Shining Rock Classical Academy's School Board once again violated state laws regarding the notification of meetings.
Shining Rock Classical Academy had scheduled a special closed session meeting for 4 p.m. on Wednesday, Jan. 17. However, due to a dangerous forecast including possible black ice, SRCA Board Chair Anna Eason announced via email at 10:09 p.m. Tuesday night that the special-called meeting would be moved to the following day, Thursday, at 4 p.m.
Although there are no statutory requirements for cancelling a meeting — which in this case was a prudent decision, as were the closings of SRCA and Haywood public schools for the day — simply "moving" a meeting isn't really an option.
Meetings of "public bodies" as defined by N.C. General Statute 143-318.10 are governed by a whole set of "sunshine" laws meant to ensure that all business takes place in the proverbial light of day. Chief among those laws are the ones dealing with how much advance notice a body must give when it intends to hold a meeting.
Despite good intentions on behalf of SRCA, postponing or "moving" the special-called meeting 24 hours ahead appears to be a violation of open meetings laws, according to Frayda Bluestein, an open meetings expert who's been at the UNC School of Government in Chapel Hill since 1991.
"In [this] situation, the special meeting would require the usual 48 hours' notice," she said via email Jan. 17.
Indeed, NCGS 143-318.12 (b) says only that if a public body holds an official meeting at any time or place other than its regular meetings — a "special" meeting, like the one SRCA called for Jan. 17 but moved to Jan. 18 — notice must be "posted and mailed, e-mailed or delivered at least 48 hours before the time of the meeting."
When reached for comment Jan. 17, Eason said via email that, "you are allowed to move meetings with short notice due to inclement weather."
Emails to Eason on Jan. 17, Jan. 19 and Jan. 21 asking for the specific authority she'd cited in coming to her conclusion about inclement weather went unanswered. A search of General Statutes for any exemptions to the 48-hour rule came up empty.
"There are no exceptions for inclement weather," Bluestein said. "If a matter was critical and needed to be dealt with immediately, they could schedule an emergency meeting with no notice, but it would have to be something that has to be dealt with immediately."
That didn't happen.
To adhere to the law, SRCA could have convened the special Wednesday meeting at 4 p.m. with a quorum, announced the reconvening of the meeting for the next day, and gone into recess; per NCGS 143-318.12 (b)(2) "If a public body recesses a regular, special, or emergency meeting held pursuant to public notice given in compliance with this subsection, and the time and place at which the meeting is to be continued is announced in open session, no further notice shall be required."
That didn't happen either.
SRCA held the special-called 4 p.m. meeting on Jan. 18 and also held its regularly scheduled 6:30 p.m. board meeting on Jan. 18, which was supposed to take place Jan. 17.
Open meetings laws are different for regular meetings than they are for special-called meetings, however.
Public bodies must publish a current copy of the regular meeting schedule; pursuant to NCGS 143-318.12 (a), "if a public body changes its schedule of regular meetings, it shall cause the revised schedule to be filed … at least seven calendar days before the day of the first meeting held pursuant to the revised schedule."
According to Bluestein, "the regular meeting would require a new schedule to be posted at least seven days before the new regular meeting date."
Eason said Jan. 17 that she was "having trouble seeing the harm in these meetings getting rescheduled."
Again, SRCA could have convened the regular board meeting at 6:30 p.m. with a quorum, announced the reconvening of the meeting for the next day, gone into recess, and per NCGS 143-318.12 (b)(2), no further notice would have been required.
It didn't.
And this isn't the first time SRCA has faced criticism over its knowledge of and adherence to transparency guidelines.
Before it had even opened its doors to students, on July 3, 2015, the board held a closed session meeting to discuss property acquisition but refused to identify the parcel.
Last fall, an unusual and hastily-arranged special-called meeting that resulted in the resignation of then-School Director Ben Butler was announced via email at 8:38 p.m. on the evening of Friday, Oct. 20, and held at 6 p.m. on the evening of Sunday, Oct. 22. In the email, Eason apologized for "being a little late" on the 48-hour notice.
Earlier this month at a public meet-and-greet with new school director candidates, SRCA refused to provide resumes to a reporter in advance of the event and wouldn't disclose the names of the candidates at the event despite the names and bios of the candidates appearing on SRCA materials at the public event.
Anyone can seek remedies in North Carolina courts for violations of Open Meetings Laws. If consistent slip-ups are proven, one possible outcome is that a court may issue an order requiring the public body to satisfy its notice obligations in the future. Another possible outcome is that any actions taken in violation of Open Meetings Laws could, by court order, be invalidated. The court may also at its discretion order the public body to pay the attorney fees and court costs for those bringing the case.