Archived News
Funding lines up for new Cashiers sewer plant
Wednesday, January 24, 2018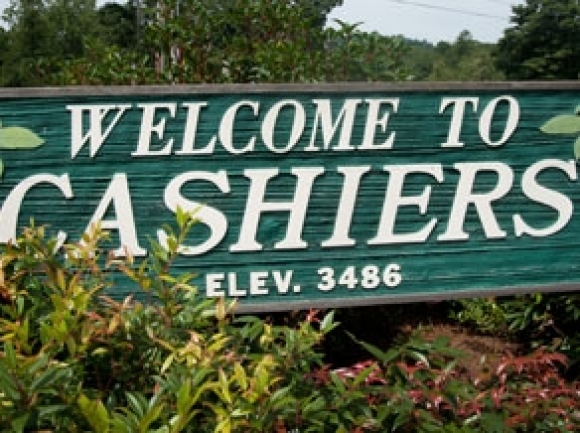 Development in Cashiers will soon reach the end of a longstanding stalemate following the Tuckaseigee Water and Sewer Authority Board's unanimous vote Jan. 16 to accept a federal funding offer for a new sewage treatment plant.
The existing plant will continue to operate, and the new plant will be built in three phases, with the first phase — for which funding has been secured — to cost $9.5 million and provide an additional capacity of 125,000 gallons per day. The current timeline calls for completion by December 2020, but that timeline will likely change.
However, 20,000 gallons now being held in reserve at the existing plant will be released at some point before the new plant comes fully online. TWSA is working with the N.C. Department of Environmental Quality to determine when that release should happen.
This surge of capacity will have considerable implications for Cashiers' ability to grow, said Cashiers Chamber of Commerce Director Stephanie Edwards.
"We applaud the TWSA Board's financial commitment to the Horsepasture wastewater treatment plant and their recognition that growth in the Cashiers area is an economic benefit to all Jackson County residents," Edwards said. "When construction is complete, TWSA can allocate sewer capacity to new businesses and residents and approve a longstanding backlog of service applications which will create jobs, generate taxes and improve quality of life."
The existing treatment plant in Cashiers has been near capacity since 2008 — sort of. During the real estate boom that preceded the recession, investors bought up sewer allocation to go with the land they'd purchased and intended to develop, but when the economy crashed many of those homes were never built. However, the allocation had already been purchased, with most investors choosing to pay the monthly fee required to hang onto the allocation for the intervening years, in hopes that the housing market would eventually come back.
The result was that people wanting to open businesses or build homes in Cashiers were often unable to buy the sewer allocation they needed to make it happen, despite the fact that 52 percent of the 200,000-gallon-per-day plant's capacity was being held by customers who weren't actively using it. For the past three years, no new public sewer capacity has been available at all, with just a small reserve held back to address cases of failing septic systems.
Despite all these issues, TWSA couldn't add capacity at its existing plant on the Chattooga River. The river had been seeing impairments from stormwater, and to address that problem environmental managers decided that no additional discharges should be allowed in the Chattooga.
"This is a new plant on a different stream, which is the Horsepasture (River), and the existing plant will stay in place," said TWSA Executive Director Dan Harbaugh. "This other location will be built in three phases."
TWSA purchased the 16-acre Horsepasture River property in 2015 and has been working ever since to secure the environmental permits and funding needed to build a wastewater plant there.
The funding offer from the U.S. Department of Agriculture, which TWSA voted to accept Jan. 16, would provide a grant of $1.7 million and a 40-year loan for $4.8 million, with an interest rate of 2.125 percent. In all, the project would cost $9.5 million — TWSA's contributions will total $2.4 million, with a Golden LEAF Foundation grant providing $460,800 and new service tap fees putting in $20,400. Of TWSA's $2.4 million portion, about $1.5 million has already been spent on costs such as land acquisition and environmental permitting.
The $9.5 million will fund construction of the first phase of the treatment plant, with the second of the three phases forecast for construction in 10 years. But that timeline is tentative.
"Growth may come really quickly up there, and it may come a lot faster," Harbaugh said. "That's why we asked for three phases in the permit so we can move into a new, expanded program without having to go through permitting again."
When complete, the three phases would result in a total capacity of 496,000 gallons per day at the new plant plus the current 200,000 gallons per day at the existing plant. The current timeline calls for the first phase to be online by December 2020, but that timeline could change depending on when funding is released.
While the funds have been offered, TWSA can't start work on the project until the USDA officially obligates the funds and makes them available to the state, which will then pass them along to TWSA.