Archived News
Cherokee sues opioid companies
Wednesday, January 17, 2018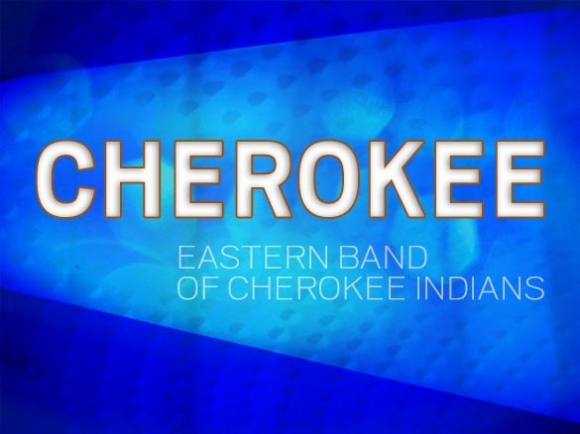 The Eastern Band of Cherokee Indians has filed a federal lawsuit seeking damages from 23 companies that manufacture or distribute opioid drugs. Listing a total of seven counts, the suit alleges violations of the Racketeer Influenced and Corrupt Organizations Act as well as negligence, conspiracy, fraud and creation of a public nuisance.
"Defendants knowingly traded in drugs that presented a high degree of danger if prescribed incorrectly or diverted to other than legitimate medical, scientific or industrial channels," the suit states. "Because of the severe level of danger posed by, and indeed visited upon the State and Plaintiff's Community by these dangerous drugs, Defendants owed a high duty of care to ensure that these drugs were only used for proper medical purposes. Defendants chose profit over prudence and the safety of the community, and an award of punitive damages is appropriate as a punishment and a deterrence."
No dollar amount is named in the suit, but the amount sought is likely in the tens of millions of dollars. In the suit, the tribe seeks relief for all the costs it has incurred to provide treatment, counseling, rehabilitative services, care for the children of addicted parents and law enforcement related to the drug epidemic.
This year, the tribe opened a $13 million treatment center in Snowbird, and a $35 million crisis stabilization unit is in the planning stages — both projects are directly related to the opioid crisis.
The 161-page complaint contains page after page of allegations against the companies, detailing how they supposedly conspired to allow "hundreds of millions of pills" to illegally enter the market, failed to report suspicious orders as required by law, and conducted a marketing scheme to convince doctors to prescribe opioids to a much broader group of patients than they were previously intended for.
"In connection with this scheme, each Manufacturer Defendant spent, and continues to spend, millions of dollars on promotional activities and materials that falsely deny or trivialize the risks of opioids while overstating the benefits of using them for chronic pain," the suit says.
The suit deems these efforts "wildly successful," with opiods now the most prescribed class of drugs, generating $11 billion in revenue for drug companies in 2010 alone.
The result, the suit claims, is a public health crisis of epic proportions nationwide — but North Carolina's epidemic is worse than most of the country, and Cherokee's is worse than most of North Carolina.
North Carolina has an opioid prescription rate of 96.6 per 100 people, the 13th highest in the country compared to the U.S. median of 82.5. Between 1999 and 2016, more than 12,000 North Carolinians died from opioid-related overdoses, with the 2015 figure of 1,567 overdose deaths up 14.5 percent from the 1,358 who died in 2014, the suit says.
It's even worse on the Qualla Boundary. The Cherokee Indian Hospital Authority reports that 14 percent of their patients, and 10 percent of tribal members, received a diagnosis related to substance abuse in 2012. The 2010 overdose rate on the Qualla Boundary was 118 per 100,000 people, 10 times the U.S. all-races rate, the suit says.
The Eastern Band of Cherokee Indians is one of three governments in Western North Carolina to file a similar suit. Buncombe County brought similar allegations against a nearly identical list of companies in a suit filed Nov. 14, 2017, which has now been transferred to the Northern District of Ohio. Catawba County filed a suit in Jan. 11.
Several other Native American tribes are also suing opioid companies. In April 2017 the Cherokee Nation in Oklahoma filed a lawsuit naming six companies, three of which are also named in the EBCI's suit. The Rosebud Sioux Tribe, the Flandreau Santee Sioux Tribe and the Sisseton-Wahpeton Oyate, all of South Dakota, filed a suit Jan. 8 against 24 opioid manufacturers and distributors.
Numerous such lawsuits have been filed by governments across the nation.
Cherokee began the process toward filing its lawsuit in August 2017, when the Cherokee Tribal Council passed a resolution — introduced by Principal Chief Richard Sneed — declaring the opioid crisis a public nuisance. The resolution noted that Council had "received information that indicates that wholesale distributors of controlled substances in areas surrounding the Tribe's Reservation may have violated Federal and or State laws and regulations that were enacted to prevent the diversion of legally produced controlled substances into the illicit market."
After Sneed introduced the resolution, Tribal Council went into a brief closed session — possibly to discuss the potential for a future lawsuit — before resuming open session to unanimously pass the resolution.
That action was followed by an Oct. 16, 2017, decision to file a civil suit against opioid distributors and manufacturers. The August resolution was a necessary first step, Sneed said on that occasion, giving the EBCI standing to file civil action.
"Should we prevail in court, any settlement funds would be designated for rehabilitation, education and law enforcement," Sneed told Tribal Council in October. "Once again, this would be the EBCI leading the way in Indian Country."
Sneed went on to say that the tribe's current annual costs for maintaining its existing drug-related programs, such as the needle exchange and treatment center, is $6 to $7 million.
"That number's not going to come down in the foreseeable future. In fact the cost will probably increase year-over-year until we get a handle on it," he said. "These drug companies need to be held accountable. This is a manufactured crisis."
The Smoky Mountain News reached out to each of the companies listed on the lawsuit — the 23 names boil down to 10 parent companies. Of those 10 companies, four had returned a request for comment as of press time.
"We are deeply troubled by the prescription and illicit opioid abuse crisis, and we are dedicated to being part of the solution," said John Puskar, director of public affairs for Purdue Pharma. "We vigorously deny these allegations and look forward to the opportunity to present our defense.
Responses from Endo and Janssen included similar statements, denying the allegations and outlining ways the companies have responded to the opioid crisis.
Heather Zoumas Lubeski, senior director of corporate affairs for Endo, said that the company has voluntarily ceased opioid promotion and eliminated its entire product salesforce. In addition, she said, Endo has implemented new anti-diversion measures and stopped developing new opioid products.
William Foster of Janssen, meanwhile, said that Janssen has acted "in the best interests of patients and physicians with regard to its opioid pain medicines" and that Janssen opiates "consistently have some of the lowest rates of abuse among these medications."
A statement from Kaelan Hollon of Teva did not directly address the lawsuit but said that the company is "committed to the appropriate use of opioid medicines" and recognizes the harm caused by misuse of the drugs.
"To that end, we take a multi-faceted approach to this complex issue; we work to educate communities and healthcare providers on appropriate medicine use and prescribing, we comply closely with all relevant federal and state regulations regarding these medicines, and, through our R&D pipeline, we are developing non-opioid treatments that have the potential to bring relief to patients in chronic pain," Hollon said.
John Parker of the Healthcare Distribution Alliance, which represents wholesale distributors including those named in the suit, responded to SMN's request for comment by commenting that, while distributors understand the "tragic impact" of the opioid epidemic and are willing to be part of the solution, they "aren't willing to be scapegoats," as they aren't responsible for making, marketing, prescribing or dispensing medicines.
"The idea that distributors are solely responsible for the number of opioid prescriptions written defies common sense and lacks understanding of how the pharmaceutical supply chain actually works and how it is regulated," Parker said.
Other companies named in the suit are Cardinal Health, Normaco McKesson, AmerisourceBergan, Allergan and Mallinckrodt Pharmaceuticals.
The complaints
The lawsuit includes lists seven counts of alleged misconduct requiring relief. These allegations are summarized below.
Count I: Public nuisance
Residents of the Qualla Boundary have "a common right to be free from conduct that creates an unreasonable jeopardy to public health, welfare and safety, and to be free from conduct that creates a disturbance and reasonable apprehension of danger to person and property." However, the defendants have "unlawfully and/or intentionally caused and permitted dangerous drugs under their control to be diverted such as to injure" members of the Eastern Band of Cherokee Indians.
Count II: Racketeer Influenced and Corrupt Organizations Act
The market for prescription drugs is a "closed system" regulated by the Controlled Substances Act, which limits the defendants' ability to manufacture and distribute Schedule II substances like opioids. These laws prevented members of the Opioid Diversion Enterprise from achieving their "ever-increasing sales ambitions", so they "systematically and fraudulently violated their duty" to prevent diversion of their drugs, report and halt suspicious orders and notify the Drug Enforcement Agency of suspicious orders.
Count III: Racketeer Influenced and Corrupt Organizations Act
The defendants "agreed and conspired" to violate federal racketeering laws, and conspiring to violate these laws is a crime.
Count IV: Negligence and negligent misrepresentation
The defendants had an obligation to exercise "reasonable" and "due" care in manufacturing, marketing, selling and distributing "highly dangerous opioid drugs," and "reasonably prudent" manufacturers and distributors would have known that opioid addiction would "wreak havoc" on communities and that pushing these opioids for chronic pain would result in "the severe harm of addiction." However, the defendants continued to sell "escalating amounts" of these drugs, misrepresented their compliance with the laws surrounding them, and misrepresented their addictive nature.
Count V: Negligence per se
The defendants "breached their duties to maintain effective controls against the diversion of dangerously addictive opioids," and it was foreseeable that this breach of duty would result in "the economic damages for which the Plaintiff seeks recovery."
Count VI: Civil conspiracy
Acting with "a common understanding or design to commit unlawful acts," the defendants created a public nuisance and committed fraud and misrepresentation in their handling of opioids. They failed to act to prevent the diversion of these drugs and unlawfully marketed opioids.
Count VII: Fraud and fraudulent misrepresentation
The defendants knowingly made false statements regarding their compliance with laws outlining duties to prevent diversion and report suspicious orders, and falsely represented the facts regarding using opioids to treat chronic pain.