Archived Arts & Entertainment
This must be the place: 'You know I'm such a fool for you'
Wednesday, January 17, 2018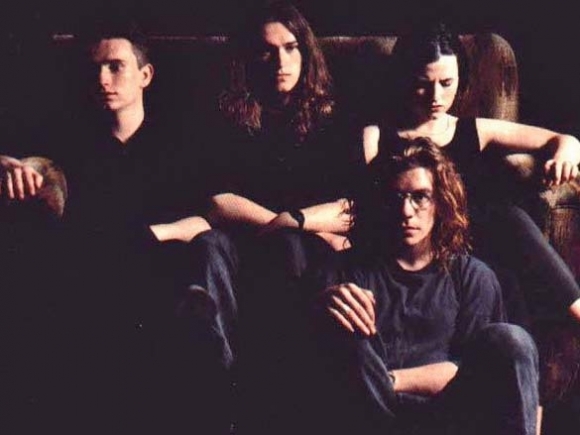 They said it happens.
When I was younger, and very much so in conversation nowadays, it was always said that as you get older, you tend to circle back to the music of your youth.
Partly, out of pure nostalgia and the sense that a ticking clock is just over your shoulder, peering down at you. Partly, that you simply are pushing further along your own journey that is life, where new things appear on a daily basis, and seemingly the only familiarity, perhaps comfort, lies in the music that's always been there, longer than many people, places or things have been throughout your entire existence.
So, when the news broke this past Monday that Dolores O'Riordan, lead singer of The Cranberries, died unexpectedly at 46 in London, it's no wonder myself, and many others, felt saddened as a piece of our melodic familiarity was now gone.
One of the many surreal aspects of music is the immediate flood of memories that wash over you when a certain song comes on. "Linger" by The Cranberries is one of those tunes. I can surmise it's a melody that conjures such deep feelings within the soul of any listener. It has that sonic quality that feels like a kiss, whether hello or goodbye, that tugs at your heartstrings. It's a song about love, loss, and how two souls become intertwined in the confusion of the moment, where that Bob Dylan quote echoes loudly, "You can't be wise and in love at the same time."
When that mesmerizing vibrating string section spills out at the beginning of "Linger," I've always found time to magically slow down. I'll be driving down the highway and "Linger" comes on the radio, where my mind drifts, as faces of former lovers or choices made in haste, perhaps out of regret, or even just the beautiful harmonies within the song, seamlessly flow within whatever landscape you're traveling through — rural or urban, alone or in a crowd.
As a junior in college in 2005, I did a semester abroad in Ireland, on the west coast, in the Ring of Kerry, city of Tralee. Not far up that west coast sits the city of Limerick, hometown of The Cranberries. I remember a day trip our professor took with the six of us students up that way, along these long and winding roads, the Atlantic Ocean glistening to our left, my thoughts thinking about my friends back home on the other side of that body of water in New York.
There was this spot our vehicle stopped, an overlook with vast views of emerald green fields and waves crashing into jagged cliffs — Ireland at its finest. And I vividly remember my professor pointing to this cottage way out in the distance. "You know, that's Dolores O'Riordan's house," he casually said. "Huh, how about that, eh?" I replied, gazing at the property and wondering how her day was going.
Standing there at that overlook, I thought of the first time I heard "Linger," which I think happens to anyone who really connected with a song as a kid, where your mind gets triggered into when and where you first heard a specific melody. In terms of "Linger," it was my Aunt Chrissy's house in my native Upstate New York. I couldn't have been more than eight years old. She was obsessed with that album, "Everybody Else Is Doing It, So Why Can't We?" I stood there in front of her massive living room stereo system, listening to "Linger," secretly pressing the repeat button when the song finished, my aunt and mother talking over coffee in the kitchen.
It's not that I just spent the last 600 words or so explaining my love and appreciation for The Cranberries and one song that will forever remain on the "soundtrack of my life." It's that the power of music lies in where you were when a song hit you. And wherever you were that initial encounter almost sets a trajectory by which you not only remember the melody, you also continue to attach memories to it as you remember every time you heard it thereafter — where you were, who you were with. Like a charm bracelet, without the cheesiness, but filled with the sincerity of the sands of time.
And there are countless other songs that summon similar sentiments. Random moments I might otherwise forget or dismiss if it wasn't for something playing in the background, capturing whatever it was I may have been thinking or feeling at a time, put perfectly into lyrics and chords swirling around the room.
Like Sugar Ray's "Fly" and being in seventh-grade art class on the Canadian border, and it playing on the small radio nearby, right next to the girl I had a crush on since third grade. Then there's J-Kwon's "Tipsy" and being a freshman in college in Connecticut, awkward and trying to find footing, academically and physically on the slippery floors of a house party amid the tune blaring from a huge speaker in the corner. And how about "3 Dimes Down" by the Drive-By Truckers, which I first heard in a lonely hotel room in Idaho, thousands of miles from home, starting my first job post-college, ready for anything and everything the (truly) Wild West had waiting for me.
But, those songs and the stories behind them are for another time. Until then.
Life is beautiful, grasp for it, y'all.
Hot picks
1 Country/Americana act The Darren Nicholson Band will perform at 7 p.m. Friday, Jan. 19, at Frog Level Brewing in Waynesville.
2 The Friends of the Scottish Tartans Museum will host its annual Burns Night Dinner at 5 p.m. Saturday, Jan. 27, in the Tartan Hall at the First Presbyterian Church in Franklin.
3 A community jam will be held from 6 to 7:30 p.m. Thursday, Jan. 18, at the Marianna Black Library in Bryson City.
4 Andrews Brewing Company (Andrews) will host the "Lounge Series" with "The Story Teller from Bryson City" at 5 p.m. Saturday, Jan. 20.
5 Acclaimed county music act Tracy Lawrence will hit the stage at 7:30 p.m. Friday, Jan. 26, at the Smoky Mountain Center for the Performing Arts in Franklin.