Archived Opinion
The future for this region is bright
Wednesday, January 10, 2018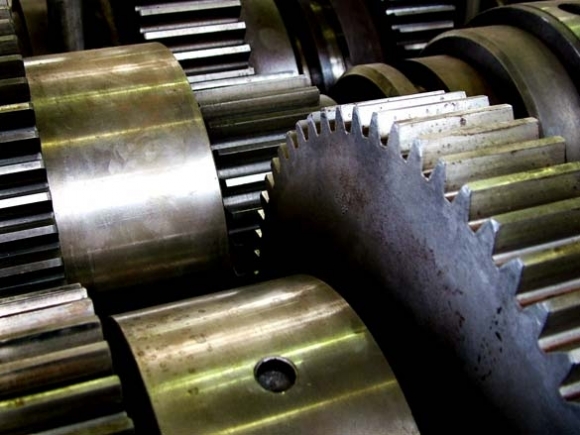 In last week's edition of The Smoky Mountain News we published articles about positive political and economic signs in two towns in our coverage area. Sylva and Canton both have a lot of momentum right now and were the towns we wrote about.
But for the most part, the entire coverage area of The Smoky Mountain News — Haywood, Jackson, Macon and Swain counties, along with Cherokee — is actually doing pretty well and beating the odds versus a lot of places in North Carolina. Unemployment is low, population is growing modestly, and the small businesses we deal with on a weekly basis remain optimistic about the future.
You couldn't pick up one of the state's newspapers at year-end without coming across some article or expert delving into North Carolina's urban-rural divide. Basically, when you look at traditional economic development markers the rural counties — which includes of our coverage area — are losing mightily to the urban centers.
In 2017, according to N.C. State University Economist Mike Walden, the state's major metro areas added 64,000 jobs while small towns and rural areas gained less than 1,000. Since the Great Recession of 10 years ago, the already declining job market among what used to be the state's big three industries — textiles, tobacco and furniture making — lost another 36,000 jobs.
So how are our smaller towns and rural counties hanging on? Well from my anecdotal observations it's a combination of factors, but it seems to be working. The first is the effort in each of our communities to attract entrepreneurs. Small businesses are our backbone, and I know town leaders and economic development officials in each of our counties recognize this reality. Small communities are great places to live and raise families. One just has to look around this region and you can see that there are many new retail, food and other establishments opening in our downtowns and elsewhere.
Of course, tourism and attracting retirees is the big business in this region.
"Baby boomers are retiring and are more mobile now than they have ever been. Economic development is anything that brings in money. Retirees bring their pensions and social security," Walden said. He sees the same opportunity to "drive tourism as an economic boost."
This newspaper and all the others in the region treat tourism and efforts to attract visitors as part of our regular coverage. Millions of dollars of room tax revenue is spent each year to get people to Western North Carolina, and the success of those efforts puts money in the pocket of each taxpayer living here. More sales tax revenue collected from those tourists allows county commissioners and municipal leaders to keep property taxes low.
Though they are all diverse and multi-faceted in their ways, there's also a unique advantage to each of the communities we cover. Swain and Cherokee — and also Jackson and Haywood — benefit from Harrah's Cherokee Casino Resort. Make no mistake, there are entire small businesses who live off this behemoth, not to mention the more than 2,000 people who work directly for the company.
Jackson, also, can tout education as an industry. Between Western Carolina University and Southwestern Community College and the local public school system, there are more than a thousand great jobs, a lot of economic development activity, and a unique quality of life component that those associated with the colleges — employees and students — bring to the region.
Macon's ties to the Nantahala National Forest, the Appalachian Trail and other outdoor locations and its location along the corridor leading to Atlanta affect its economy greatly. All of us in this region benefit from the national park and national forests and the natural beauty of this area, but Macon seems to have played this up more — and perhaps for a longer time — than most.
Haywood, more than others in our coverage area, is benefitting from Asheville's reputation as one of the most popular places in the U.S. to visit or live. It's part of the Asheville Metropolitan Statistical Area — which comprises Buncombe, Henderson, Madison and Haywood counties.
Right now, thousands of people living in Haywood commute to Buncombe each day to work. The exact figure is difficult to find, but varying census reports put the number of workers commuting out of Haywood at as high as 10,000 to 11,000. With a workforce of about 26,000, that's as many as 40 percent commuting to somewhere else . Most think those workers are going to Buncombe County or else to Harrah's, WCU or SCC.
And Haywood just inked a formal economic development contract with Buncombe County's EDC, which has a multi-million dollar budget and recognizes the value of growth and partnership with its surrounding counties. This is the first formal economic development contract in North Carolina between an urban, high-growth county and its rural, suburban neighbor. With the cost of housing in Haywood substantially less and bedroom communities like Canton with lots of nice homes, this partnership could prove lucrative for companies wanting to be near Asheville but offer the amenities of small-town living to its employees.
We have challenges aplenty: broadband access, suitable land for development, and workforce development. But, 10 years after the Great Recession, WNC seems to have weathered the storm. I'm a glass half full kind of person, and I think the next 10 will be good ones for our region.
(Reach Scott McLeod at This email address is being protected from spambots. You need JavaScript enabled to view it..)