Archived News
Bryson City to expand hours for alcohol sales
Wednesday, January 10, 2018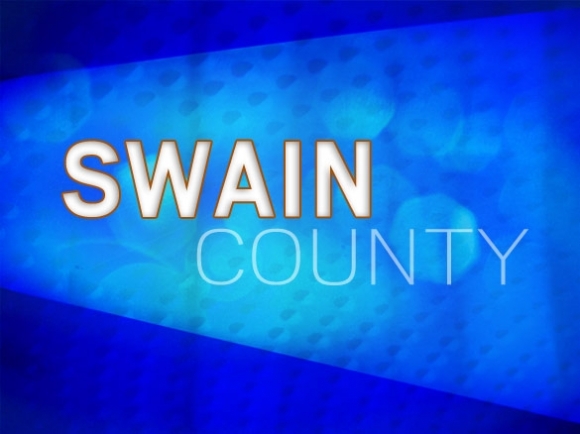 After voting down the measure just a couple of months ago, the Bryson City Board of Aldermen is now on its way to reversing its decision on the controversial Brunch Bill.
A 3-2 vote from the board on Monday night will move the ordinance forward, but since it didn't pass with a two-thirds vote, the board will have to have a second reading of it at its February meeting before it will become law.
The Brunch Bill is a piece of state legislation that allows local governments to expand alcohol sales on Sunday if they so choose. Many municipalities have already passed the measure locally, allowing grocers and retailers to begin selling alcohol at 10 a.m. Sundays instead of having to wait until noon.
Bryson City was one of the few towns in Western North Carolina to vote against the measure when it came up for discussion in September. Despite overwhelming support from local merchants and restaurants, the majority of the board was against expanding alcohol sales out of respect for the religious community. It died with a 3-1 vote — Alderman Heidi Woodard-Ramsey was the only board member to vote in favor of passing it.
However, one of the aldermen opposed to passing the ordinance — Rick Bryson — did not reclaim his seat during the November election. He was replaced by Alderman Ben King, a young merchant in Bryson City who has expressed support for the Brunch Bill, saying it would help local businesses as well as the local tourism industry.
The item got placed on the town board's agenda once again after the owner of the Everett Hotel & Bistro sent another request letter to the town. The board presented a draft ordinance that would not only allow Sunday sales to begin at 10 a.m. but would also allow Sunday sales to continue until 2 a.m. Monday mornings. The extension would align the town's ordinance with the state law, since the town's current ordinance restricts Sunday sales from noon to 6 p.m.
Alderman Jim Gribble asked that the early sales and later sales be considered in separate motions since he was in favor of extending sales past 6 p.m. but not in favor of beginning sales at 10 a.m.
King and Mayor Tom Sutton agreed the issue couldn't be separated since the ordinance was to establish new hours for alcohol sales.
"I don't feel that way — my concern was for the retailers and their employees who caught flack from people wanting to buy after 6 p.m.," Gribble said. "I'm trying to help with that but I'm still opposed to alcohol sales on Sunday morning."
Before taking a vote, Alderman Janine Crisp made her strong objections clear once again by reading a prepared statement. She said she was disappointed that nothing was sacred anymore and said the decision would be to the detriment of the community.
"The people of this community that don't want any alcohol sales on Sunday have made all the compromise … but it's still not enough," she said. "Since it's apparent the pleas to respect the convictions of those people won't make a difference, consider the dangers of alcohol. Surely increased availability will have increased consequences."
Crisp pleaded with the board to not just look at the financial benefits but to also look at the social impact it could have on the community. With more than 80,000 people a year dying from alcohol-related causes, she said she couldn't vote to expand alcohol sales.
"I ask you to stand with me against this decision. If not, the accountability of your decision will lay squarely at your feet," she said. "Will this improve life for everyone? If not, you must oppose this."
Woodard-Ramsey said she respected Crisp's opinion on the subject but was still leaning toward supporting the new Sunday sales hours.
"I've been considering those topics but also listening to people who've come to me as workers," she said. "It's their livelihoods affected for those who have to work on Sunday. It does make a difference in their world."
King also respectfully disagreed that the aldermen were responsible for the actions of others who may choose to abuse alcohol.
"It's up to people in this world to make decisions for themselves — if someone chooses to abuse alcohol I don't feel like the blame should be laid at the aldermen's feet," he said. "We're here to make decisions for everyone in this community. I can't tell you one decision you can make that everyone in this town would agree upon. That's why there's an array of people at this table representing the community."
Knowing he'd have to be the tiebreaker on the issue, Mayor Tom Sutton also weighed in with his opinion for the first time. In talking to many different groups of people in the community, Sutton said he'd definitely heard more people in favor of the bill than against.
"It's not a decision that's going to make everyone happy, but I think as a whole it's the right thing to do," he said.
Gribble said he wasn't happy that the issue was brought up again after the board already voted on it months ago.
"It's almost a slap in the face to this board when this was voted on and one man writes a letter and y'all reconsider," he said.
King pointed out that the decision to reconsider was based on more requests than the one letter.
The ordinance passed with a 3-2 vote. Since it didn't pass with a two-thirds majority, Town Attorney Fred Moody said the board would need to have a second reading of the ordinance in February before it could be officially passed.