Archived News
Buncombe County joins lawsuit against drug manufacturers
Wednesday, January 03, 2018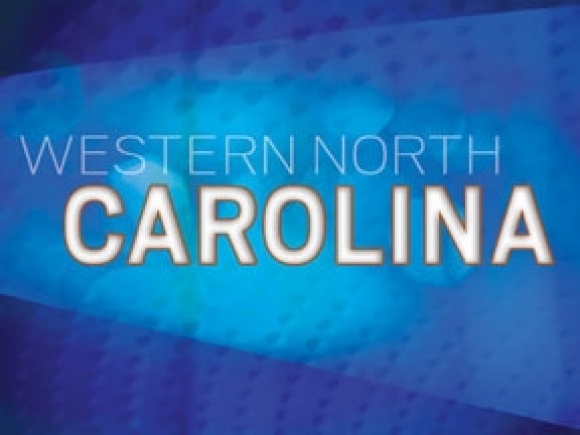 Buncombe County is taking a crucial step toward holding accountable the companies responsible for dumping millions of dollars' worth of prescription opioids into the community by filing a public nuisance lawsuit against the drug manufacturers and wholesale drug distributors that made the opioid epidemic possible.
Buncombe County is filing its suit against five of the largest manufacturers of prescription opioids and their related companies and against the country's three largest wholesale drug distributors. According to a press release from Buncombe County, these manufacturing companies pushed highly addictive, dangerous opioids, falsely representing to doctors that patients would only rarely succumb to drug addiction, while the distributors breached their legal duties to monitor, detect, investigate, refuse and report suspicious orders of prescription opioids.
"We are taking this action today because the costs of this opioid crisis have overwhelmed our ability to provide for the health and safety of our residents. This epidemic has devastated our community and continues to claim an increasing number of victims from all walks of life," said Commission Chair Brownie Newman. "These drug makers and distributors have brought this disease into our community," said Vice-Chair Ellen Frost. "It is one of the biggest public health crises we have ever seen and it did not happen by accident. Rather, it is the result of the failure by drug makers to safely and responsibly market their branded opioids to doctors and patients in Buncombe County, and the negligence by wholesale distributors of their legal duty to monitor, identify and report suspicious activity as more and more opioids flowed into our community."
The manufacturers listed as defendants in the lawsuit include:
• Perdue Pharma, which sold OxyContin, MS Contin, Dilaudid, Butrans, Hysingla and Targiniq
• Teva Pharmaceutical Industries and its subsidiary Cephalon, which sold Actiq and Fentora
• Johnson & Johnson and its subsidiary Janssen Pharmaceuticals, which sold Duragesic and Nucynta
• Endo Health Solutions, which sold Opana, Percodan, Percocet and Zydone
• Allergan, Activis and Watson Pharmaceuticals, which sold Kadian, Norco, and generic versions of several opioids
The wholesale drug distributors listed as defendants in the lawsuit include:
• McKesson
• Cardinal Health
• AmerisourceBergen Drug
Because prescription opioids are a highly addictive substance, in 1970 Congress designed a system to control the volume of opioid pills being distributed in this country. It let only a select few wholesalers gain the right to deliver opioids. In exchange, those companies agreed to do a very important job — halt suspicious orders and control against the diversion of these dangerous drugs to illegitimate uses. But in recent years they failed to do that. According to the N.C. Department of Health and Human Services, from 1999 to 2016 more than 12,000 North Carolinians died from opioid-related overdoses. In Buncombe County, the number of opioid-related deaths increased by nearly 45 percent in 2016.
Buncombe County is working with a consortium of law firms to hold pharmaceutical wholesale distributors accountable for failing to do what they were charged with doing under the federal Controlled Substances Act — monitor, identify and report suspicious activity in the size and frequency of opioid shipments to pharmacies and hospitals. According to the Centers for Disease Control and Prevention, over eight opioid prescriptions were dispensed for every 10 residents of Buncombe County in 2016.
The opioid epidemic has grown worse as people who were addicted to prescription pills have, thanks to heightened enforcement efforts, found them harder to come by. But the residents of Buncombe County continue to bear the burden of the cost of the epidemic, as the costs of treatment for addiction, education and law enforcement have continued to rise.
The county has hired expert law firms, experienced in holding the powerful pharmaceutical industry accountable. Those firms include: Baron & Budd; Levin, Papantonio, Thomas, Mitchell, Rafferty & Proctor; Greene Ketchum Bailey Farrell & Tweel; Hill, Peterson, Carper, Bee & Deitzler; McHugh Fuller Law Group; Oths, Heiser, Miller, Waigand & Clagg; and Seif & McNamee.
Buncombe is seeking damages to cover the costs of services including, but not limited to: prevention, medical care and treatment for patients suffering from opioid-related addiction or disease; treatment of infants born with opioid-related medical conditions; costs associated with caring for children whose parents suffer from opioid addiction; and law enforcement and public safety services related to the opioid epidemic.
In addition to taking legal action Buncombe County continues its ongoing efforts to fight this epidemic, learn more at buncombecounty.org/closer.