Archived Opinion
Futures of WCU and WNC are inextricably linked
Wednesday, December 20, 2017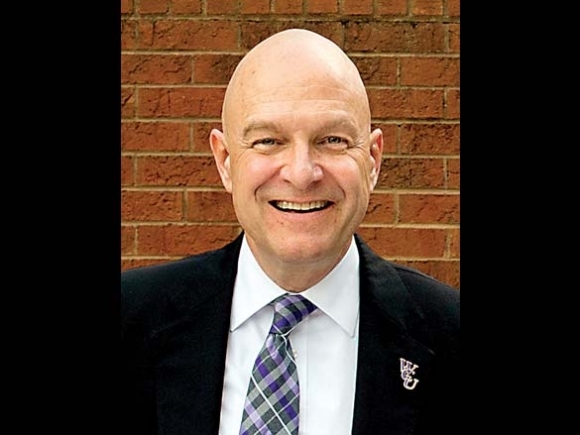 By David Belcher • Guest columnist
I had the privilege of presiding over Western Carolina University's Dec. 16 commencement ceremonies and witnessing the great emotion and sense of accomplishment among the graduates. A point of pride at this December's commencement was that nearly half of the fall graduating class hails from the 18 westernmost counties of our state, a reflection of WCU's impact on Western North Carolina.
There is no bigger highlight in the university calendar than commencement day. Commencement signifies WCU's ultimate purpose and the fulfillment of our fundamental responsibility: the education of our citizens across a broad spectrum of disciplines for thoughtful, productive leadership in our society.
December's ceremonies mark a bittersweet milestone, personally and professionally, as these events represent the last time I will preside over the presentation of degrees. I will be going on medical leave Dec. 31, and I do not plan to return to the chancellorship.
I have been honored beyond words to lead Western Carolina University for the past six-plus years. It is an incredible institution located in what I call "a little slice of heaven." The time has come, however, for me to pass responsibility for WCU on to others.
I have tasked campus leadership with advancing a number of important initiatives necessary for continuing the significant progress WCU has made in recent years. These initiatives include, but are not limited to, enrollment growth, infrastructure improvements, academic excellence, student success and regional economic development.
I have charged the Board of Trustees to carry out its important work as the institution's policy and oversight board by focusing on its fiduciary role; enabling campus leadership to inspire the university with excellence, integrity and passion; and maintaining the policy environment that will sustain WCU's ambitious, focused trajectory.
I now turn to you, the people of Western North Carolina, the people WCU was founded to serve. I ask you to continue to support your regional university and help us sustain our forward momentum — not merely for the sake of the university, but for the greater good of WNC.
WCU's mission consists not only of transforming the lives of our students, but also of improving the region and state as students become graduates who return to their communities as leaders and productive members of society. The link between Western Carolina University and the WNC region is real and it is strong. It is no overstatement to say that the economic development of this region flows through WCU and its many educational partners.
Yes, there is much that we, together, have accomplished. Community college presidents, school superintendents and other leaders have partnered with us in an effort to develop a seamless system of education and to improve basic mathematics, reading and writing skills. You have welcomed our campus leaders — faculty, staff and students — into your communities during our annual leadership tour to help ensure that WCU stays grounded in the region. You've been active participants in a series of LEAD: WNC conferences to work collaboratively on regional issues such as education, the economy, travel and tourism, the arts, and innovation and entrepreneurship. And you have helped us build stronger connections with our closest neighbors in Sylva, Cashiers and Dillsboro, enhance our partnerships and academic offerings in Asheville and Hendersonville, and reinvigorate our historic commitment to the Eastern Band of Cherokee Indians.
This is all great stuff, but there is still much to do. The university will continue working with regional leaders to enhance the flow of students through the P-16 pipeline so that our region's young people successfully progress from pre-kindergarten through elementary and high school and on to higher education, whether through a university education or vocational training.
The university also will remain true to its commitment to advance the region by helping identify and eliminate obstacles that hold us back from full participation in the global economy. However, we cannot do this alone. I challenge regional business, community, governmental and educational leaders to join us in this worthy work. We must advocate for the expansion of broadband service to reach underserved areas of our region, because access to the high-speed information superhighway is as critical today as the railroad and highway systems of the 20th century. And we must continue to collaborate on visionary economic development strategies to ensure that the people of our region do not merely survive, but thrive.
Susan and I express our sincere gratitude to friends and neighbors across the mountains for embracing us and for helping elevate WCU, which in turn helps elevate the region. I am truly sad that I can no longer partner with you to address the big issues our region confronts, but I am confident that the university remains in the good hands of campus leadership. I am proud of the many wonderful things we have accomplished together, and I am comforted by the thoughts of the brighter future to come for WCU and for WNC. With our shared passion, support and commitment to this region and its people, there is no limit to what we — what you — can accomplish. Go Cats! And go WNC!
David O. Belcher is chancellor of Western Carolina University.