Archived News
The Haywood shuffle: top county posts remain unfilled
Wednesday, December 20, 2017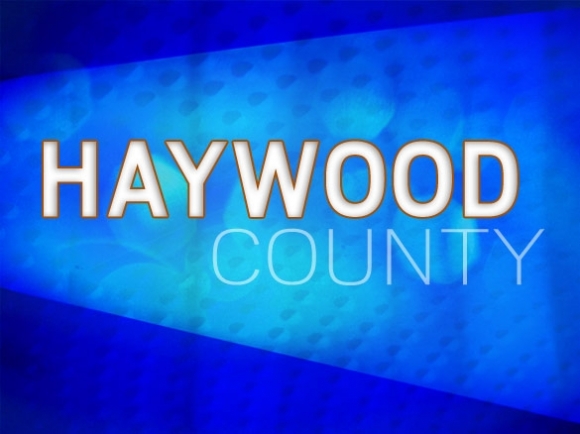 Employee turnover in local governments is nothing new, but Haywood County's recent rash of retirements and resignations has resulted in a lingering lack of leadership that hasn't yet disrupted county operations, but could affect long-term planning if it persists.
"We probably won't start that process until after the first of the year," said Interim Haywood County Manager Joel Mashburn of the effort to replace the man he himself replaced, former Haywood County Manager Ira Dove.
Dove resigned by letter the morning of Oct. 4, announcing his last day had been Oct. 3. Mashburn was appointed interim manager shortly thereafter, and brings more than 40 years of experience to the county, including stints as Macon County manager from 1974 to 1979, Henderson County administrator from 1979 through 1984, Greenville (S.C.) County administrator from 1984 to 1988, and then as Iredell County manager for 23 years until his 2011 retirement.
Mashburn thinks the county will begin looking for a new county manager at either the first or second meeting in January, possibly utilizing in-house county resources to conduct a search, but also possibly seeking outside assistance in the form of a recruiter or headhunter.
Hopefully, Mashburn said, a new county manager will be in place within the next four to six months.
Dove's resignation wasn't the first, but was an important one in a long line of recent resignations in county government. Effectively serving as the head of a $100 million corporation, Dove relied heavily on the county's department heads, several of whom are also no longer with the county.
Haywood County Facilities and Maintenance Director Dale Burris — who'd been with the county for nine years — resigned Sept. 8 without giving a reason, according to Haywood County Human Resources Director Kathi McClure.
Also on Sept. 8, Haywood County Administrator Dona J. Stewart resigned; Stewart played an important role April 2016 as co-chair of the county's Affordable Housing Task Force, among other things.
Later that month, Haywood County Library Director Sharon Woodrow resigned.
Then on Dec. 13, Talmadge "Stoney" Blevins tendered his resignation.
The Statesville native came to Haywood County in December, 2014 to head up Haywood's Health and Human Services Agency after five years as director of the Transylvania County Department of Social Services. He departs to assume a similar role in Buncombe County.
Blevins had also recently assumed the role of assistant county manager under Dove, meaning his departure leaves the county's top two administrative positions without permanent employees for the moment.
"We will leave the assistant county manager post vacant for the time being," Mashburn said.
The county is doubtless in capable hands with Mashburn for now, but must also fill Blevins' role as HHS director.
Patrick Johnson, an RN and Air Force veteran, has served as the HHS Public Health Director for two years now and was recently appointed by Mashburn to serve as interim HHS director.
"I think in the meantime Patrick will do a very adequate job," said Mashburn.
Haywood's HHS handles matters pertaining to public health, mental health and social assistance. The county's FY 2017-18 budget shows it as the largest county department accounting for a full 23 percent of yearly expenditures, to the tune of $18.2 million; education and public safety both come in behind the HHS at 21 percent of the budget.
Mashburn said that Johnson told him he wasn't interested in becoming the new HHS director, so again, as with Dove, the county plans to begin the search for a permanent HHS director shortly into the new year, a process that will likely take months.
That leaves the county currently looking for a manager, an assistant manager and a head for its largest department.
"I'm really not that concerned," Mashburn said. "The people we have put in those positions temporarily, I feel very confident they are able to operate in an efficient manner."
But for how long? While the departure of any one of those administrators wouldn't necessarily bring county operations screeching to a halt, losing several in such short succession can't be good for business.
"I don't see any short-term reductions in the delivery of services," Mashburn said, noting nothing out of the ordinary since he arrived.
However, even on the county's current 6-month timeframe, important decisions could be left unmade.
On the practical side of the issue, the county will begin crafting its FY 2018-19 budget shortly into the new year. Department heads customarily make requests of commissioners, which are then whittled down to what the county needs and wants most.
Without permanent department heads — or a permanent manager to lead them — it may become more difficult for commissioners to craft a budget that's anything more than status quo.
"In the long term, if anything suffers, it will be in planning for the future," said Mashburn. "When you're interim, you don' t plan like that as much."