Archived Mountain Voices
A German idealist sought refuge among the Cherokee
Wednesday, December 13, 2017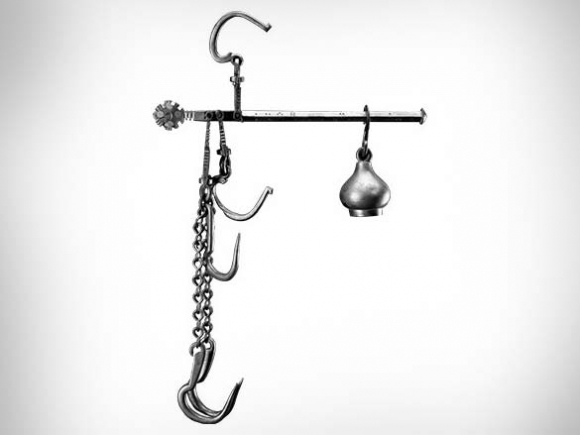 Christianus Gottlieb Priber was born in Zittau, Germany, where he was the son of a beerhouse owner. In October 1722, Priber's Doctor of Jurisprudence thesis (written in Latin) was published at Erfurt University in Erfurt, Germany, after which he returned home to practice law. In time, he became the German equivalent of a district attorney (Oberamts-Reigierungs-Advokat) for the government in the superior bailiwick that included Zittau. And in 1722 he married Christiane Dorothea Hoffman, with whom he had five children.
In February 1742, at Great Tellico in the Cherokee country, Priber (using the alias "Pierre Albert") briefly outlined his personal background and utopian ventures for Antoine Bonnefoy, a French voyageur who had been recently captured by the Cherokees:
"He told me that being of good family, he had been instructed in all that a man ought to know; that after having completed his studies, he had learned English and French; that he spoke these two languages with a little difficulty so far as the pronunciation was concerned, but that he wrote German, Latin, English and French with equal correctness; that for twenty years he had been working to put into execution the plan about which he had talked to us; that seven or eight years before he had been obliged to flee his country, where they wished to arrest him for having desired to put his project into execution; that he had gone over to England, and from there to Carolina, and had also been obliged to depart thence for the same reason, 18 months after having arrived there; that having found among the Cherakis a sure refuge he had been working there for four years upon the establishment which he had been planning for twenty ...."
PART 2: German utopian wanted a community in Cherokee
Many of his contemporaries and present day historians have suspected that Priber was a Jesuit spy of some sort, but it's 99.9 percent certain he was an 18th century German idealist on the run rather haphazardly seeking any sort of "sure refuge" where his notions would be provided a congenial audience.
It is not unlikely that Priber came "over to England" with the intention of securing passage to the English colonies in North America. As his quest evolved, his eventual efforts to establish a Kingdom of Paradise on the Southeastern frontier in the first half of the 18th century clearly foreshadows the fervid activities which marked the subsequent century, when utopian settlements arose in such prodigal numbers.
What did the Cherokees hope to gain out of all this maneuvering? Well, for one thing, Priber taught them weights and measures, which infuriated the British who had been short-changing the Indians in every trade for decades.
Note: This is the first of a two-part series about Christian Priber, a utopian socialist whose beliefs — including free love — caused him in the 1730s to "flee" from Germany to England to South Carolina and eventually into the Southern Appalachians, where he intended with the aid of the Cherokees to establish a Kingdom of Paradise in which those beliefs could be implemented. The second part of the series will relate his adventures while living among the Cherokees and during his incarceration at Fort Fredrica on the Georgia coast, where after interviewing him, Gov. James Oglethorpe found him to be very "odd" but exceptionally intelligent. He was reputed to have written the first English-Cherokee dictionary, now lost, before his mysterious death in the early 1740s.
(George Ellison is a naturalist and writer. He can be reached at This email address is being protected from spambots. You need JavaScript enabled to view it..)