Archived Reading Room
Forget the frenzy, settle in with a book
Wednesday, December 13, 2017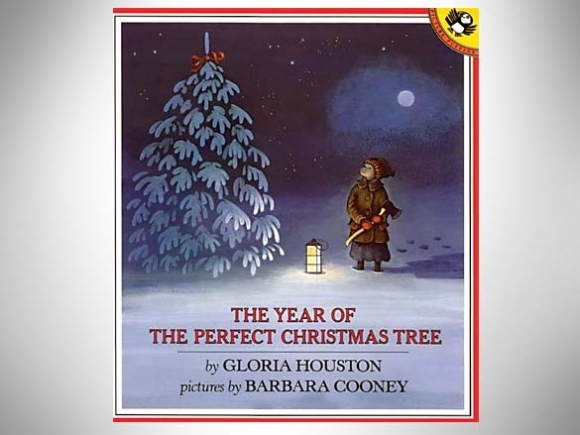 For many of us, Christmas preparations require the endurance of a marathoner and the speed of a lab rat on amphetamines. We hoist a tree in the den, decorate our homes, dash off greeting cards to people we last saw two years ago, race through the mall buying presents and stocking stuffers, plan and prepare a Christmas dinner that would buckle a lesser table, and get sloshed at parties while wearing the hat of an elf. The culture pumps holiday Red Bull into our veins: some radio stations are belting out Bing Crosby before Thanksgiving, by the second week of December films like "It's A Wonderful Life" and "A Charlie Brown Christmas" jam the television, and every church in town offers a concert.
By the time The Big Day arrives, which incidentally is in many cultures the beginning, not the end, of Christmas, we are ready to pitch the dead pine to the curb, take a swig of something stronger than Russian Tea, and weep over our wounded credit cards.
If "holiday season" has become for you a euphemism for bughouse nuts and deadbeat tired, let me suggest a breather. Shove aside the ornaments and cards, beg off the evening's festivities, mix some hot chocolate for the kids and a favorite beverage for yourself, pick up a book, and hit the sofa.
Below are some suggestions to brighten your season with literature. As you can see, I'm a meat-and-potatoes guy who gravitates toward the holiday classics.
Let's begin with Charles Dickens and A Christmas Carol. Yes, yes, you already know that story, as do I. After all, Scrooge and Tiny Tim are cultural icons, like Sherlock Holmes and Watson or for the less literary, Barbie and Ken.
But have you actually read A Christmas Carol?
Read aloud from the first chapter this description of Ebenezer Scrooge:
Oh! But he was a tight-fisted hand at the grindstone, Scrooge! A squeezing, wrenching, grasping, scraping, clutching, covetous old sinner! Hard and sharp as flint, from which no steel had ever struck out generous fire; secret, and self-contained, and solitary as an oyster. The cold within him froze his old features, nipped his pointed nose, shrivelled his cheek, stiffened his gait; made his eyes red, his thin lips blue; and spoke out shrewdly in his grating voice. A frosty rime was on his head, and on his eyebrows, and his wiry chin. He carried his own low temperature always about with him; he iced his office in the dog-days; and didn't thaw it one degree at Christmas.
"From which no steel ever struck out generous fire," "solitary as an oyster," "he iced his office in the dog-days:" all are marks of great writing, and such marks occur on every page of the book.
Need something shorter? Try O'Henry's "The Gift of the Magi", another story so many people "know" but have never read. Follow Stella and Jim as they try their best to please each other with gifts and learn from this young couple "that of all who give gifts these two were the wisest. Of all who give and receive gifts, such as they are the wisest. Everywhere they are the wisest. They are the magi."
Other classic holiday material for the grown-up crew include Saint Luke's account of the birth in the stable; Sir Gawain and the Green Knight, a fine depiction of a medieval English Christmas; Henry Van Dyke's The Story Of The Other Wise Man, a tale of sacrifice and charity; Dylan Thomas' "A Child's Christmas In Wales," (I recommend listening to on a recording by Thomas while following the poem in print); and Truman Capote's A Christmas Morning, which whisks us to the American South.
With children's books, this stream of holiday literature roars into a flood. Here, in no particular order, are a few favorites.
Clement Moore's "The Night Before Christmas" is an American classic and a great read-aloud for the little ones, particularly if you inject some drama into your voice.
Dr. Seuss's How The Grinch Stole Christmas is always a treat, with the Grinch as recognizable in our museum of icons as Scrooge. Taking the little ones on a visit to Whoville can be a delight for young and old.
Even adults will get a kick out of Barbara Robinson's The Best Christmas Pageant Ever, the rollicking tale of the delinquent Herdman children who find themselves transformed by the Christmas story
E.T.A. Hoffman's The Nutcracker gave us Tchaikovsky's ballet. At my elbow, awaiting transmission to my grandchildren, is the 2016 edition wonderfully illustrated by Christian Hess.
Susan Wojciechowski's The Christmas Miracle of Jonathan Toomey, illustrated by P.J. Lynch, tells of Jonathan Toomey, who has lost all he ever loved, and how his woodcarving and the charity of a widow and her son bring him back to life.
Want a story closer to home? Gloria Houston's Littlejim's Gift: An Appalachian Christmas Story portrays a boy living during the Depression who wants to bring Christmas to his family. Thomas Allen's gentle illustrations by Thomas Allen perfectly compliment this story of sharing. Another of Houston's stories, this time illustrated by Barbara Cooney, is The Year of the Perfect Christmas Tree, which has become an annual read for many who love these mountains and a good story.
Take an evening off. Light up the fireplace if you have one, pop some corn, and snuggle down on the sofa with a loved one, kids, or grandkids.
And a book.