Archived News
Mission back in network for BCBS policyholders
Wednesday, December 13, 2017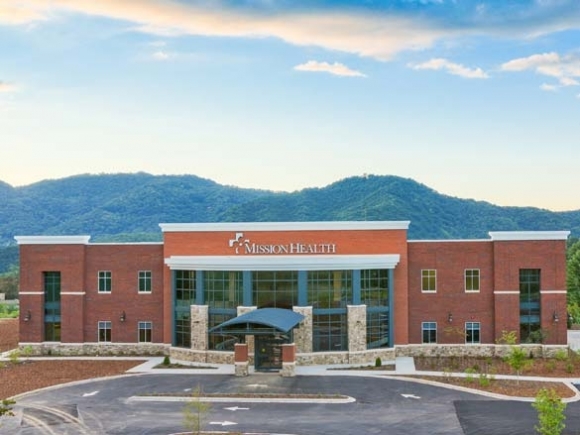 After a months' long battle, Mission Health hospitals and its affiliates will be back in Blue Cross Blue Shield's network as of Dec. 15.
Mission has been out-of-network for BCBS patients since the nonprofit health system let its contract lapse Oct. 5. Mission informed BCBS it would not renew its contract back in July, claiming it was dissatisfied with BCBS's proposed reimbursement rates.
Mission and BCBS both took part in a fairly heated PR media campaign between July and October and communications between the two was nonexistent until after the Oct. 5 deadline. Even after negotiations resumed, the two parties were tightlipped about whether progress was being made until a joint press release announcement was made Dec. 5.
"Mission Health and Blue Cross and Blue Shield of North Carolina have entered into an agreement for Mission Health participation in Blue Cross networks effective, Friday, December 15, 2017. Both parties are pleased to reach agreement on the mutual goal of ensuring that the people of Western North Carolina receive the affordable, quality health care that they need."
The details of the agreement are confidential so there's no way to know whether Mission will now be receiving the higher reimbursement rates it was holding out for in the first place. Other hospitals across the state, including the Duke LifePoint affiliates in Haywood, Jackson and Swain counties, all reached contract agreements with BCBS earlier this year without much fanfare.
Mission's CEO Dr. Ron Paulus claimed Mission's position as the rural health care provider in Western North Carolina made BCBC's reimbursements a lose-lose situation for a health system struggling to keep up with increasing costs of services and supplies. With the choice of accepting a new contract with a reduction in payments over the next three years or continuing its current contract with BCBS with no increase in reimbursement, Paulus said Mission had no choice but to cancel its contract.
Through a print and social media campaign — "Stand with Mission" — Mission tried to win over support from the community to stand up to the largest health insurance provider in the state. BCBS policyholders, however, seemed more concerned about paying higher out-of-pocket expenses or having to drive farther to find a new physician in-network.
Some communities were already resentful toward Mission for its decision in April to shut down labor and delivery units at rural hospitals in Franklin and Spruce Pine. Paulus said the decision to close those labor and delivery units was a tough financial decision, but one that had to be made to keep Angel Medical Center and Blue Ridge Hospital sustainable and to ramp up services that are in higher demand. The closure at AMC forced expecting mothers in Franklin to travel 30 minutes to the nearest delivery center at Harris Regional Hospital in Sylva or an hour and a half to Asheville to stay with Mission Hospital.
North Carolina State Treasurer Dale R. Folwell issued a statement congratulating BCBS and Mission for coming to an agreement since Mission Health provides health services to more than 40,000 members of the State Health Plan in Western North Carolina.
"We're very pleased that Blue Cross and Mission Health have come to an agreement. I expect it to reduce complexity and increase the value of health care for state employees, retirees and other North Carolina taxpayers," said Folwell. "It is so important that State Health Plan members in the western part of the state have in-network access to Mission Health's facilities."
The agreement also comes in the nick of time for residents looking to sign up or renew their Affordable Care Act health plan through the online Marketplace. BCBS is the primary provider on the ACA website in North Carolina and the deadline to sign up for a 2018 plan is Dec. 15. Many residents were trying to wait for a decision from Mission and BCBS before deciding whether to stick with BCBS or move to another provider in-network.
Mountain Projects and Pisgah Legal Services are both offering free consultations and assistance in signing people up for a health insurance policy through the Marketplace.
Appointments can be made with Pisgah Legal by calling 855.733.3711 or visiting www.pisgahlegal.org/free-legal-assistance/aca/
Call Mountain Projects to schedule an appointment at 828.452.1447.