Archived News
Haywood School Board to fill vacancy
Wednesday, December 13, 2017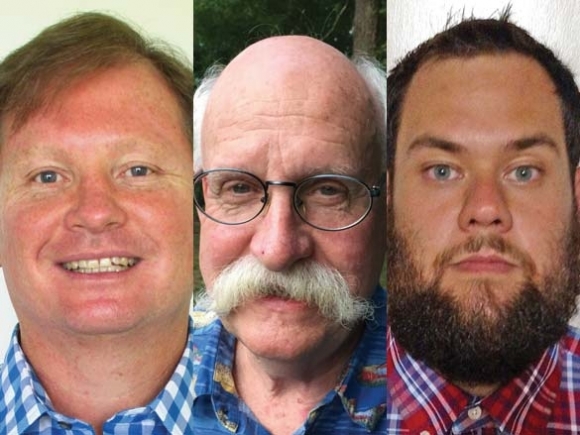 After submitting applications, one of three men will be selected to fill a vacancy on the Haywood County School board at its next regular meeting, scheduled for Thursday, Dec. 14.
"We want to do this as quick as possible," said Chuck Francis, chairman of the Haywood County School Board. "We want those people [in the Beaverdam district] to get representation quickly."
In November 2016, three candidates sought two open seats in the Beaverdam district, where Walter Leatherwood chose not to run again for his seat, and Rhonda Cole Schandevel gave up her seat for an unsuccessful run against State Rep. Michele Presnell, R-Burnsville.
Ronnie Clark led the field in that election by earning 41 percent of the vote, and Scott Smith claimed the second seat with 30 percent.
Smith, however, resigned his seat back in October because he moved out of the Beaverdam district he was elected to represent; School Board Chairman Chuck Francis commended Smith, saying he'd done a good job while on the board and that he'd also done the right thing in resigning, because statutes don't explicitly mention a process whereby a board member who no longer resides in their district may be removed.
Close behind Smith in the 2016 election was Richard Lance, who finished with 29 percent of the vote; Lance again seeks the seat as one of three applicants.
Lance holds a bachelor of social work degree from the University of Kentucky as well as a master's degree in psychology from Western Carolina University and master's degree in criminal law from Rollins College. A U.S. Army senior combat medic for 35 years, Lance worked in child protective services, taught briefly at Haywood Community College, and recently retired from Southwestern Community College after teaching psychology there.
That background makes Lance the only applicant of the three with a college education or with teaching experience.
David Burnette is a 1978 Pisgah High School grad who went into retail management shortly thereafter, starting at Mack's department stores and then logging a stint with Bi-Lo. Since 2010, he's been in management at Telco Community Credit Union in Asheville, progressing from branch manager to CEO of the company in 2016.
Larry Harbin is a 1980 graduate of Pisgah; his resume doesn't list any activity from 1980 through 1995, when he became an outside sales manager for Metromount Materials until 2004. He then took up the same position with Haywood Builders Supply until this past July, when he became outside sales manager for Jennings Building Supply.
Harbin also served on the school board during 2013-14, and was Francis' vice chair.
"They all seem to be very qualified candidates," Francis said. "I look forward to talking with them."
And that's exactly what he — and the rest of the board —' will do Dec. 14, in open session.
Francis said they'll ask all three the same basic questions.
"First of all, it's why?" Francis said. "Why do you want to serve on this board? And do you have time to serve on this board?"
One unexpected question centers around the political future of the appointee; often, elected boards fill vacancies with candidates who aren't interested in running, so they're not a threat come election time. But that's not the case here — Francis would like to see someone who plans to stick around a while.
Whoever fills the seat won't be there long, at least initially — Francis said the seat will come up for election in November 2020, upon the completion of Smith's term.
"I hope anyone who wants to serve plans to run [in 2020]," he said.
Despite recent efforts by Rep. Presnell, school board elections in Haywood County remain non-partisan contests; Burnette, Harbin and Lance are all registered Democrats, according to the N.C. State Board of Elections.
Once the applicants have been sufficiently queried, Francis said he plans to hold a vote that night and expects to swear in the new board member in January.
That appointee will join a school board that has helped guide Haywood County Schools to back-to-back top 10 percent rankings among the state's 115 or so school districts, an improvement over the mid-40s ranking the district earned just a few years back.
But that appointee will also see some transition and some change; Superintendent of Schools Dr. Anne Garrett announced on Nov. 13 that she plans to retire March 1, 2018, meaning that for the first time in 13 years, a new superintendent will, with the help of the board, try to improve on recent successes.
Francis said that although the timeline is short as The Smoky Mountain News goes to press, there's still time for members of the public to weigh in on who should be selected. He said he's received emails and phone calls, and has even been stopped on the street by people expressing a preference to him.
"There's still time," he said. "It's really nice to have three qualified candidates, and we want to do the best job we can in picking the right one."